Living as a Digital Nomad? Guard your income and files!
Use Tresorit's encrypted cloud storage for remote work, online or offline, to save and share work files safely and securely — no matter where you are in the world.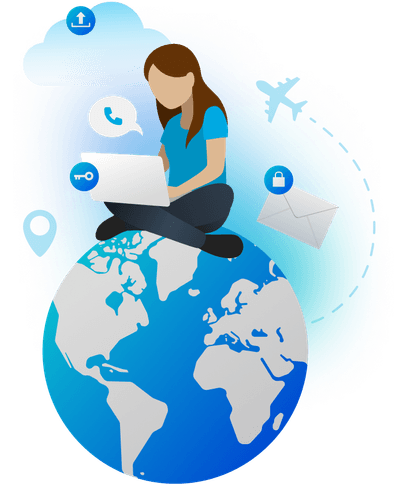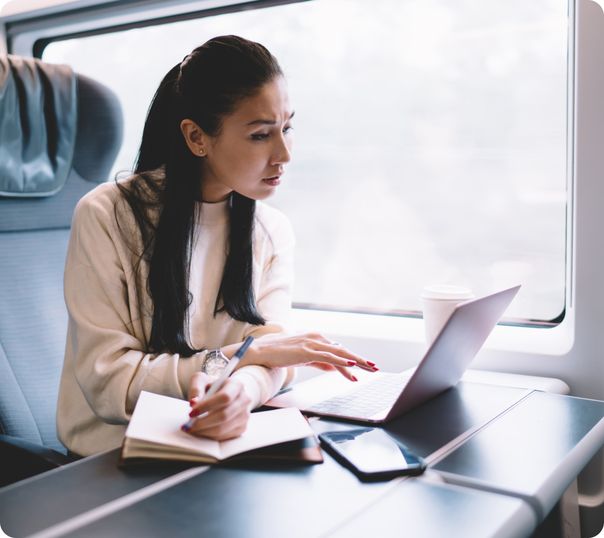 Are you securely accessing and sharing files while on the move?
Digital nomads need to be proactive in finding solutions to these challenges to ensure their work remains efficient while providing the essential cybersecurity they and their clients deserve.
Losing time with slow or inconsistent internet connections?
Worried about using public WiFi to access sensitive files?
Struggling with file synchronization & version control?
Concerned your files will be lost due to device theft or damage while traveling?
Still sending unencrypted email attachments?
Experience the freedom of remote work with Tresorit. Digital nomads thrive online/offline, keeping their files safe from cyber-threats.
Secure file access & sharing anytime, anywhere, worldwide!
Backup and save your sensitive data, sync files, and manage versions with secure end-to-end encrypted cloud storage, 1TB.

Exchange large files with clients and partners using encrypted links, even if they do not have a Tresorit account, 10GB per file.

Send files directly from Outlook or Gmail and show your customers how seriously you take security.

Mark a file or folder for offline access and its content will be available on your device so you can continue working without interruptions.
Trusted by 12,000+ organizations worldwide
Personal
Secure cloud collaboration for your use
+ / month, billed annually
Save €3 monthly
Key features
●Offline access to work anywhere/anytime
●Version control & file synchronization
●Send files directly from Outlook or Gmail
Take advantage of this one-time promo – get 30% off today for 365 days!
Invest in your peace of mind by using Tresorit's full range of encryption-enabled solutions to share, communicate and store your work.
This Tresorit special offer ("September Special") is subject to section 9 of our terms of service. Customers subscribed to a paid service as of 31 August 2023 are not eligible to participate in this promotion. The promotion does not apply to add-ons such as Tresorit email encryption and Tresorit eSign. The promotion will close on 30 September 2023.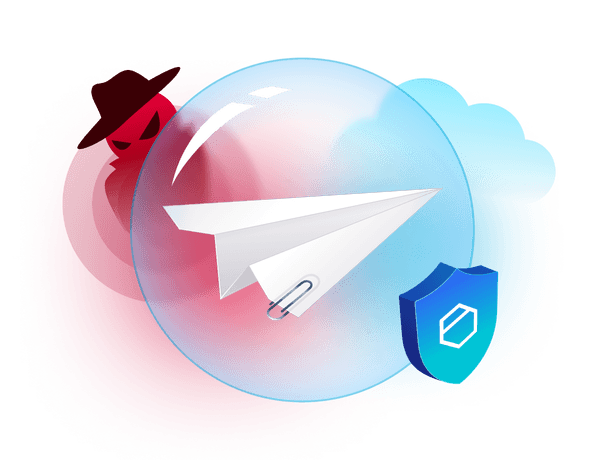 Elevate your remote work experience
Tresorit is designed with zero-knowledge, end-to-end encryption in mind — ensuring all information stored within all your files are safeguarded no matter where in the world you conduct business.