Swiss Boxcryptor alternative with
built-in encryption
Move your Boxcryptor data to Tresorit Drive in three simple steps and stay in control of who can access your documents.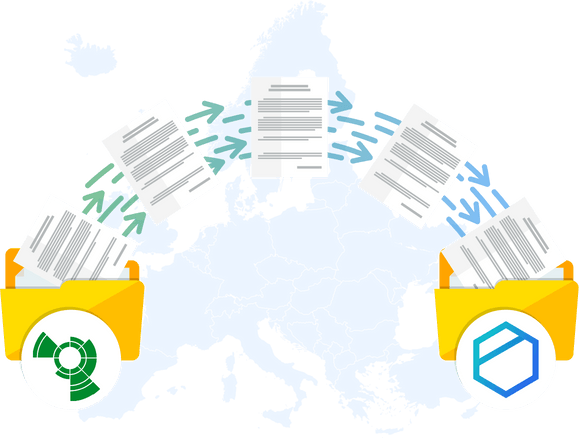 Looking for a Boxcryptor alternative?
Tresorit gives you the same security as Boxcryptor – and you can get even more for the same price (from 3 users).

Boxcryptor

Tresorit
Encryption

End-to-end encryption with AES-256 and RSA-4096

Compliance

Data access

Several EU based options are available

Full platform availability

Windows, macOS, Android and iOS are supported by Boxcryptor, Linux, however, is not.

Available for Windows, macOS, Linux, Android, and iOS. Also accessible from your browser.

Secure sharing

Completely encrypted sharing

Central control functions for data management and sharing
Migrate your files

from Boxcryptor to Tresorit

Tresorit offers an automated way to move your data in 3 steps
Tresorit is the perfect alternative to Boxcryptor for business. See what Tresorit offers.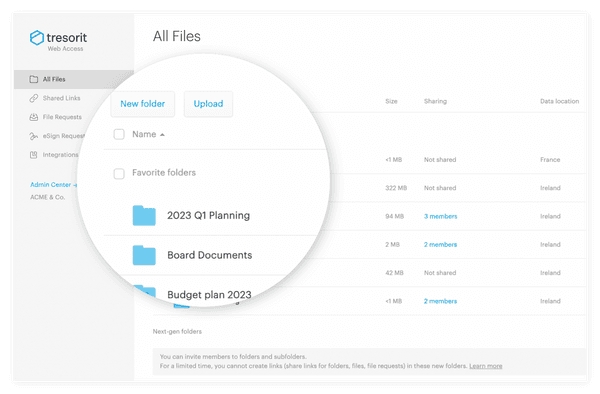 Encrypted storage & backup
Store and back up your sensitive data in a secure cloud.
Tresorit was the only software that I could find that would allow me to sync the files and folders that I want to sync and put them where ever I want - for a reasonable price & with the peace of mind that security is at its heart.

Peter Harding

Managing Director at Advanced Grinding Supplies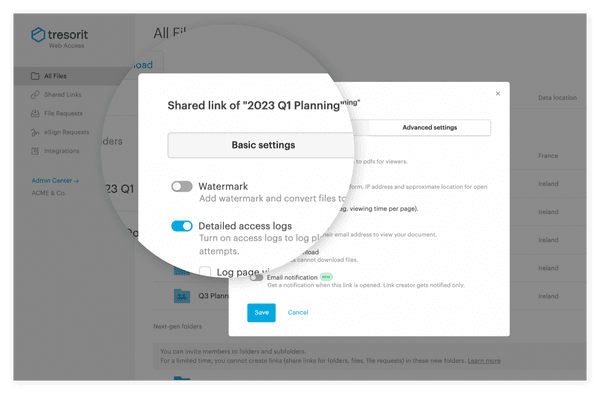 Collaboration & productivity
Automatically sync files, so your teams and partners are always working on the latest version.
We travel a lot, and need to access our documents wherever we are, and Tresorit fulfils our requirements in an excellent way.

Tor Vadseth

CEO of Nordnorsk Filmsenter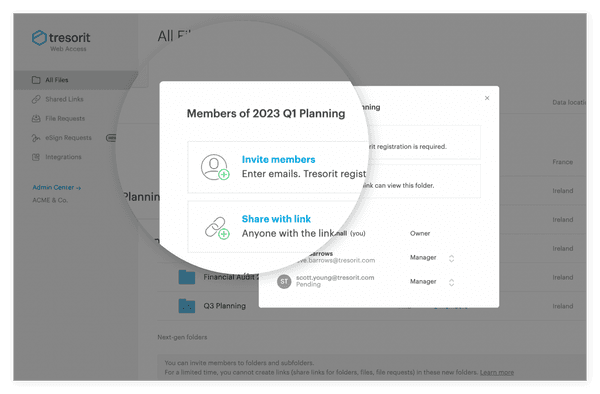 Secure internal & external file sharing
Exchange files with clients, partners and teams using encrypted links.
We are using Tresorit to share documents with workshop participants, replacing Dropbox. Sharing files with Tresorit for download allows a lot of detailed settings, and I believe Tresorit has a even more useful features to discover.

Eric Kubitz

CEO at CONTENTmanufaktur
You're always in control
Beyond built-in end-to-end encryption, Tresorit lets you add granular access permissions and set up security policies for your account.
Oversee your company data, file activities, and user management via Tresorit's governance hub for admins.

Enforce a wide range of company policies and rely on our activity tracking features to see how your teams work in Tresorit.

Protect lost devices by requiring multi-factor authentication, wiping files remotely, or unlinking devices.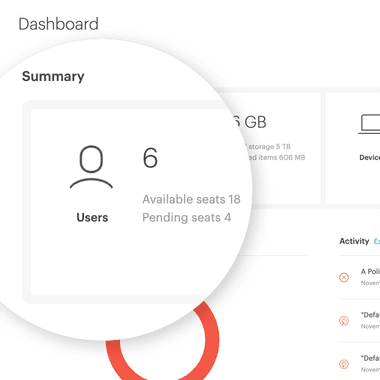 Try Tresorit for free

as a secure Boxcryptor alternative