Make end-to-end encrypted content collaboration your competitive edge
Learn how companies use Tresorit to win and retain clients by providing them the highest level of data security in the cloud
As a company working on innovation, and in the aerospace field, it's very important for us to protect our intellectual property. Tresorit offers a solution to our cybersecurity concerns, by offering us a space for safe storage of our data and a way to share information in a secure way with our partners and customers through encrypted links. We chose Tresorit because it's very easy to use.

Monica Valli, VP of Operations at D-Orbit
See how Tresorit is helping teams work securely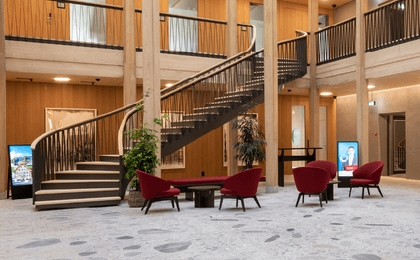 Obwaldner Kantonalbank
Serving Swiss security as standard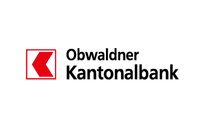 Read their story
Tresorit makes it easy for us to exchange files with our external partners without the need to always create links. Our partners can access the necessary files provided by us directly and easily in Tresorit – and so can we.

– Dario Amrhein, IT Manager at Obwaldner Kantonalbank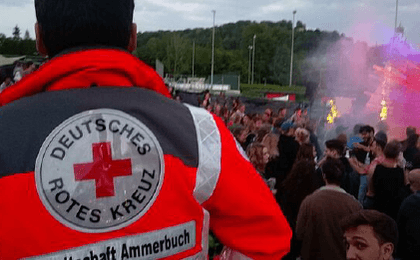 DRK OV Ammerbuch
How e-signatures are transforming bureaucracy for charities and non-profits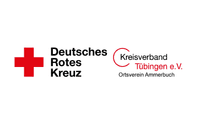 Read their story
Using Tresorit eSign, we send the invoices via email, click on the link, sign the invoice, and it's basically done.

– Jens Ochsenreither, DRK OV Ammerbuch's head of medical services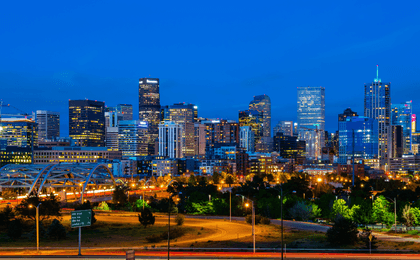 Linford & Company spokesperson
Prioritizing privacy for accountants and auditors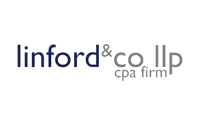 Read their story
The main thing is privacy, everything else is just extra. Tresorit has found the right combination of features without making it overly complicated.

– Linford & Company spokesperson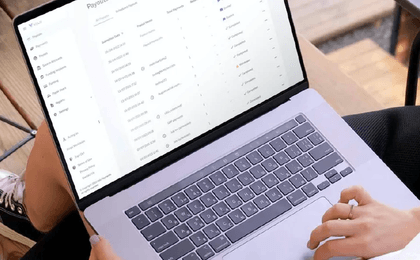 Velo Payments
'It's secure, simple and it works': why Tresorit is the first choice for Velo Payment's secure file sharing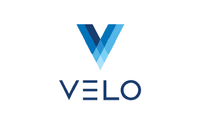 Read their story
Part of the reason we chose Tresorit is because you are independent. We did not want everything going through Google. We do want some level of independence.

– John Davies, co-founder, CTO, and CISO at Velo Payments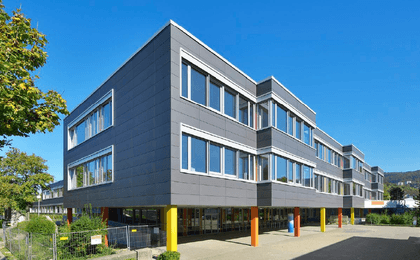 Marquardt GmbH
Marquardt GmbH stores confidential supplier, financial, and customer information and shares architectural plans and construction pictures with subcontractors using Tresorit.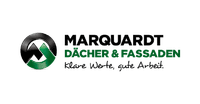 It was the right decision for us to use Tresorit as a cloud storage and file-sharing solution. We see that the software improves constantly and becomes handier with every update. We are looking forward to seeing what's next.

– Klaus Marquardt, CEO of Marquardt GmbH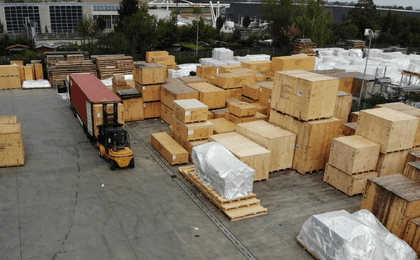 DTG Verpackungslogistik GmbH
Providing security on the go for Germany's industrial specialists
Read their story
When we are on the go or visiting a client, we have the whole office with us thanks to Tresorit and can access all necessary documents easily. This is a huge relief for us.

– Juergen Gassert, Managing Director at DTG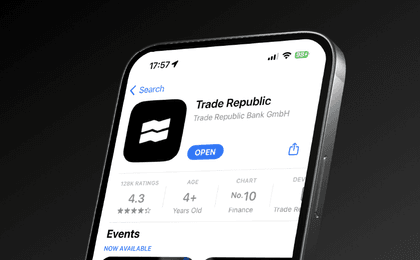 Trade Republic
Winning the battle for cybersecurity in the ever-changing world of fintech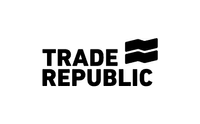 Read their story
We need to have this extra layer of security when it comes to certain topics and handling personal data, we do it with Tresorit.

– Raza Perez, Strategic Operations Lead at Trade Republic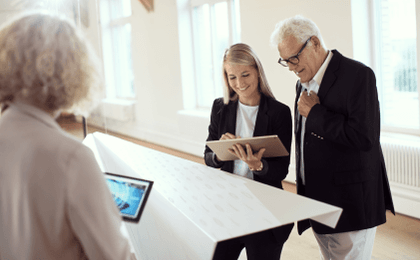 Raiffeisen Unternehmerzentrum
Securing communications for Swiss entrepreneurs on the go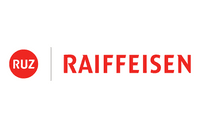 Read their story
I prefer not to send customers' businesses and financial data via email. [It] is not secure. Sharing data using secure infrastructure like Tresorit is a better way.

– Edi Platter, Consultant at Raiffeisen Unternehmerzentrum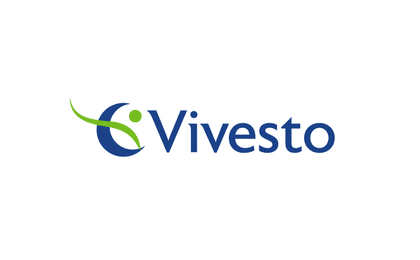 Vivesto
Securing sensitive R&D emails with a single click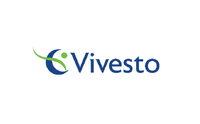 Read their story
Tresorit offers a much higher level of security for confidential files and control over data than most other solutions. It matches the cybersecurity and data protection needs we have.

– Rasmus Hånberg, IT Manager at Vivesto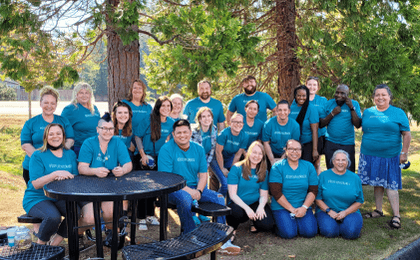 Kokua Services
Non-profit Kokua Services uses secure file sharing to breeze through audits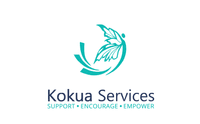 Read their story
The Tresorit link share is a simple and efficient way for us to get feedback on in-process forms, share single documents or whole files. The expiration settings and revocation settings are also a benefit, giving us peace of mind in an industry with a high level of staff turnover.

– Sean Bonneprise, Executive Director at Kokua Services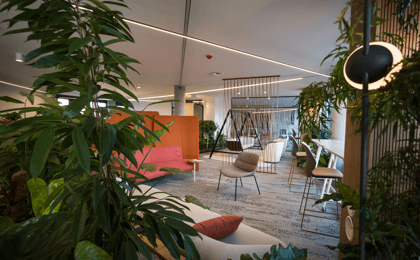 DLA Piper Hungary
How Tresorit helps legal firms stay one step ahead on data protection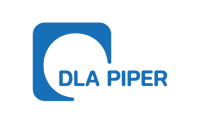 Read their story
We see that big competitors of ours fail to offer similar [cybersecurity] solutions," says DLA Piper's spokesperson. "The value of our service is increased by using Tresorit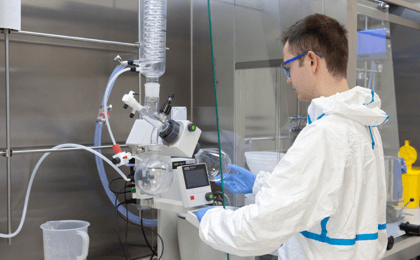 Carbogen Amcis
Overcoming technological turbulence to offer truly global security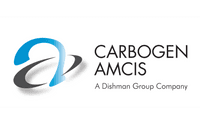 Read their story
We use Microsoft OneDrive, SharePoint, and Teams, but avoid adding customer data to those systems as the privacy is not guaranteed in the same way as Tresorit does it.

– Alan Fischer, Vice President Innovation and M&A at CARBOGEN AMCIS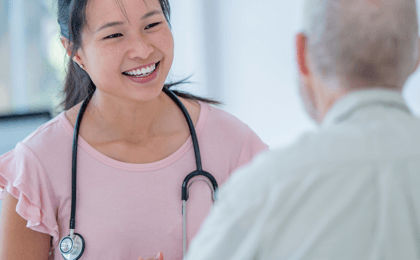 NIHDI
How Tresorit drives a paperless office that prioritizes privacy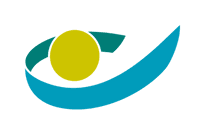 Read their story
It was a ready-made solution that didn't have to be developed internally, which takes more time, drop-feeding different versions until you get the perfect fit.
MD Group
Tresorit helps healthcare providers collaborate securely across continents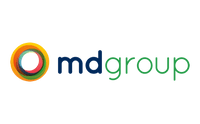 Read their story
Functionalities have changed, new features have arrived, so we now use it more robustly. [Tresorit] became an even better tool once we started utilizing it in all the possible ways.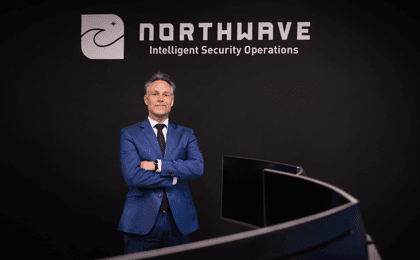 Northwave
How Tresorit provides peace of mind for cybersecurity experts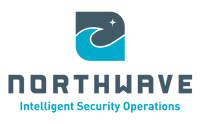 Read their story
Northwave and Tresorit spoke the same language right from the get-go. The developers at Tresorit come from a security background and had security front of mind. We chose Tresorit because their goal, like ours, is to make things secure first, and then as easy as they can be.

– Marc de Jong Luneau, CCO at Northwave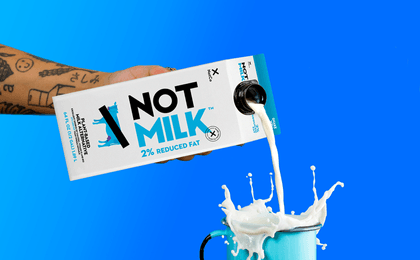 The Not Company
Startup NotCo uses Tresorit for easy-to-use encrypted file sharing it can trust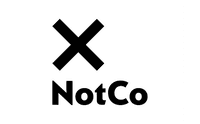 Read their story
We needed a solution that would let us store, upload, edit, re-upload, and share business-critical information quickly, every day, without ever compromising on security. Tresorit strikes the perfect balance, and it's now easier than ever for the team to share our confidential R&D data with the right person. What's more, files are longer getting lost on people's local hard drives!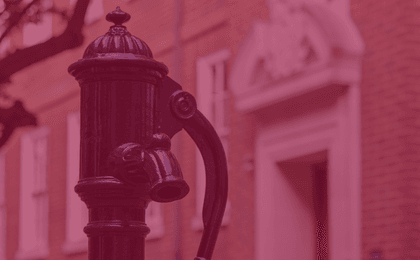 Pump Court Chambers
Pump Court Chambers chooses Tresorit to protect client information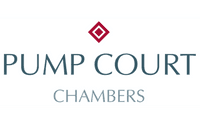 Read their story
With Tresorit, we have confidence that we are providing the best possible technological solution to safeguard our clients' data.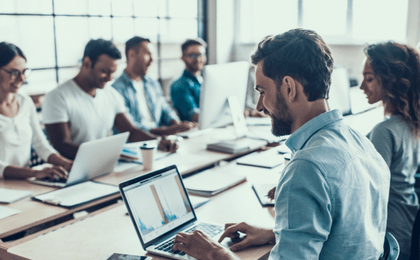 Deutsche Telekom IT Solutions
Exchanging large amount of data with external partners in a secure, simple and GDPR-friendly way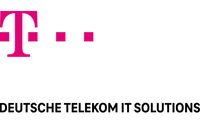 At Deutsche Telekom IT Solutions we have been using Tresorit since 2016, with a great deal of satisfaction. For many of our colleagues our internal cross-collaboration tools are more than enough for their daily work. However, there are colleagues who need to share massive amount of data with external partners. Tresorit provides this securely, effectively, and in a GDPR compliant way, which were all considered key aspects through our decision-making process.

– Gábor Borda, Service Delivery Manager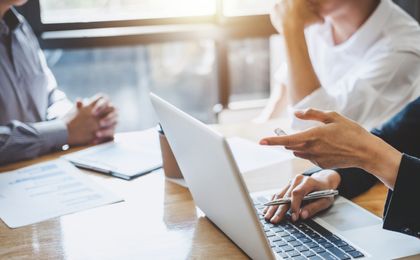 Viessmann
A market leader in manufacturing required a solution to help protect confidential information and improve collaboration between teams.
Read their story
Understandably, our R&D and Procurement departments had become extremely cautious when it came to collaborating with external partners, suppliers and internal colleagues. Since the introduction of Tresorit, our confidential documents are only exchanged through Tresorit – and things have become secure, controlled and run smoother for all parties involved.

– Felix Nolte, Solution Manager Workspace at Viessmann IT Service GmbH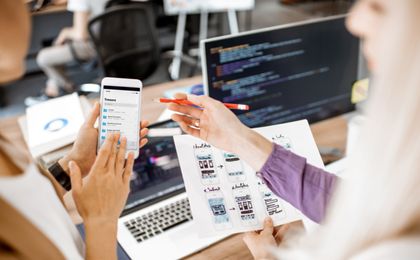 Erste Bank
A leading financial services company in Central Europe required a solution to secure their collaboration with external agencies.
Read their story
Tresorit has helped to make collaboration with external agencies smooth and secure as we continue to digitize our creative asset planning and development processes.

– Attila Ács, Senior Digital Sales Expert and Product Manager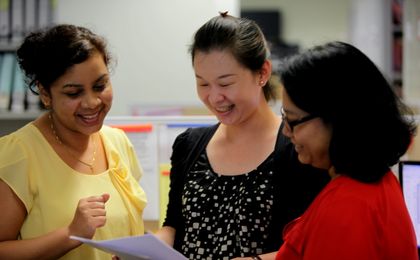 Marks & Clerk
Marks & Clerk as one of the world's foremost intellectual property practices protects confidential data with Tresorit to ensure security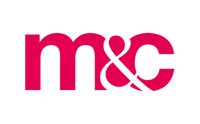 Key to intellectual property is discretion. A huge amount of research and development, creativity and hard work goes into each of our client's innovations and it's crucial that this investment is protected. Security, confidentiality and encryption are therefore critical to the service we provide and we are pleased to be working with Tresorit to ensure this security. Tresorit's user-friendly interface and simplicity enables us to share data safely, flexibly and efficiently and our attorneys have been impressed with Tresorit

– Govinder Mudhar, Group Infrastructure & Operations Manager at Marks & Clerk, one of the world's foremost intellectual property practices.
Cologne Bonn Airport
German airport secures external collaboration with airlines, suppliers and other third parties using Tresorit's secure cloud technology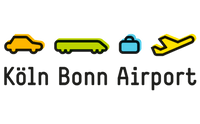 Read their story
Tresorit allowed us to unify the way we collaborate with external parties making the file exchange easy and secure. It also helps us in project management and being GDPR compliant. This technology is a perfect fit for the safety and compliance requirements of the airport.

– IT Project Manager Office at Cologne Bonn Airport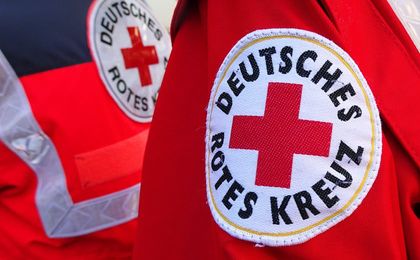 German Red Cross
The German Red Cross is using Tresorit to share editable documents with their teams internally
Tresorit is a big relief in sharing editable documents between our numerous facilities and outposts.

– Gunnar Jasinski, Data Protection Coordinator at German Red Cross, with over 3.5 million members, being the third largest Red Cross society in the world.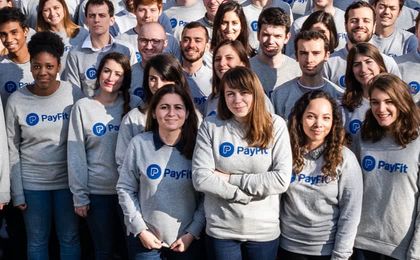 Payfit
Storing confidential employee data of over 3,000 clients, a Paris-based software-as-a-service company spared no effort to find the most secure cloud service on the market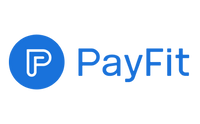 Read their story
In the end, it all came down to security. We wanted to make sure our data is safe at every step of the chain. Tresorit's end-to-end encryption guarantees just that.

– Guillaume Gohin, Head of Information Security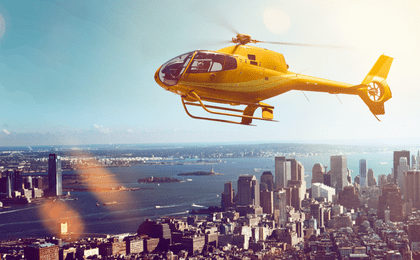 White Hat IT Security
Security services streamlined thanks to Tresorit's fully compliant collaboration tool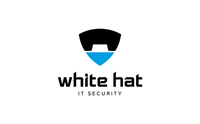 Read their story
White Hat aims to help automotive customers on their journey towards TISAX with comprehensive analysis and consultancy, while Tresorit can present a critical IT tool for safeguarding sensitive automotive data across their value chain.

– Sándor Fehér, CEO at White Hat IT Security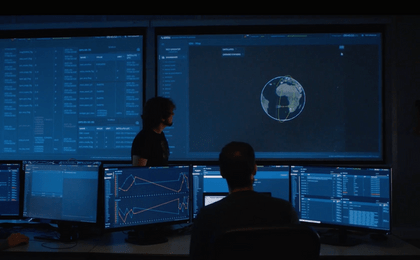 D-Orbit
Market-leader in space logistics and orbital transportation services D-Orbit turns to Tresorit to secure the storage and exchange of highly sensitive data.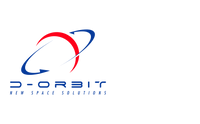 As a company working on innovation, and in the aerospace field, it's very important for us to protect our intellectual property. The best way for us to do so is to keep the development protected inside the company. Tresorit offers a solution to our cybersecurity concerns, by offering us a space for safe storage of our data and a way to share information in a secure way with our partners and customers through encrypted links. We chose Tresorit because it's very easy to use.

– Monica Valli, VP of Operations at D-Orbit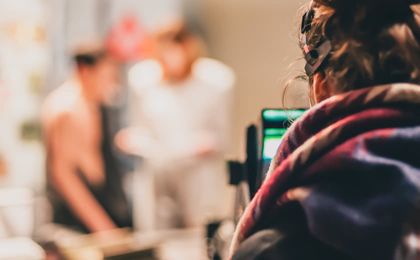 Icon Films
Production company Icon FIlms using Tresorit as a cloud backup to archive valuable project data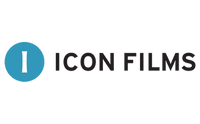 We've been using Tresorit for years now as a cloud backup for our edit projects. The syncing is fast and reliable and the app is simple to use. It's great to know our valuable project data is securely archived.

– Tom Cooper, Post Production Supervisor at Icon Films, an award-winning production company producing programmes for broadcast by networks both in the UK & US.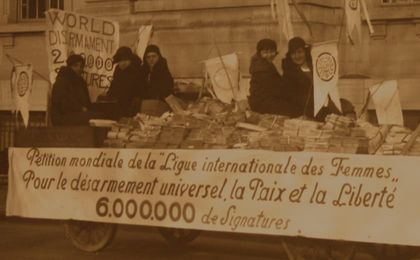 WILPF
Using Tresorit, the Women's International League for Peace and Freedom ensures the security and privacy of data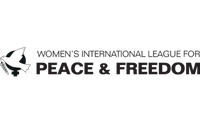 Read their story
Because we work together with activists in conflict zones, we need online services that guarantee security. Our peace activists face threats and can be in danger if their names or their data gets to the wrong hands

– Line Favre, International Office Manager at WILPF, a Nonprofit bringing together women from all over the world to work for peace, with sections in 37 countries.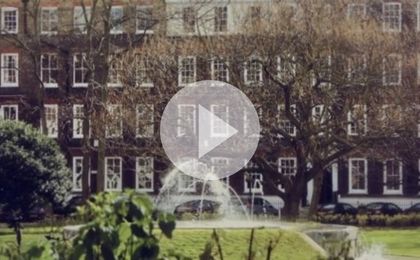 4 New Square
Barrister chamber chooses Tresorit to cover all aspects of data security and compliance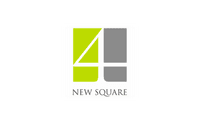 Watch their story
The automatic, end-to-end encryption is the best thing about Tresorit by far. The company has also been very proactive in listening to our feedback. It is constantly developing and adjusting to the market needs. For us it is the perfect fit.

– Ian Wheeler, IT Manager of 4 New Square, a leading commercial set of barristers, comprising 79 independent practitioners of whom 22 are Queen's Counsel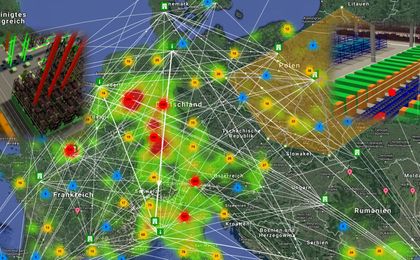 Logivations
International consulting and technology firm chooses Tresorit as a safe and stable alternative to servers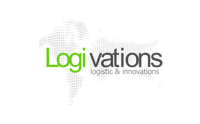 Read their story
I'm really happy with the features Tresorit offers. The system is pretty robust and ensuring that our data is safe couldn't be more straightforward. Tresorit's cloud solution is exactly what we needed.

– Dr. Christoph Plapp, Owner and Managing Partner of Logivations, an international consulting and technology company with headquarters in Munich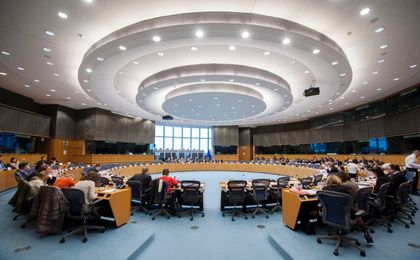 Calliope Interpreters
A global network of interpretation service providers was looking for a safe and secure file-sharing solution to put their clients' minds at ease about data security.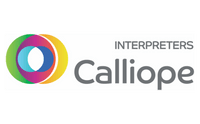 Read their story
Using Tresorit, they can collaborate in an efficient, user-friendly way instead of sending dozens of emails around the world.

– Christoph Renfer, President of Calliope Interpreters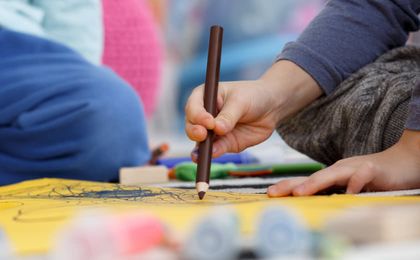 Jiyan Foundation
The Jiyan Foundation enables its team to work from anywhere & protect data with Tresorit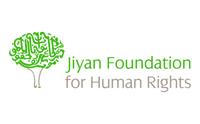 Read their story
Tresorit truly is as safe as it gets, and it is actually really easy to use. It's also very quick and flexible. You can sync whole folders to your computer, or use it as a cloud.

– Leif Hinrichsen, CFO, Jiyan Foundation, a Nonprofit supporting survivors of human rights violations and defends fundamental freedoms in Kurdistan.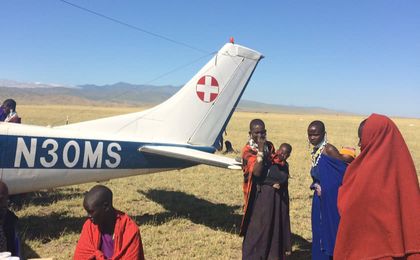 Wings of Hope
Wings of Hope is using Tresorit as a secure place to store and archive protected health information.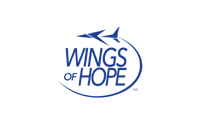 Read their story
The solution we have put together with Tresorit — and a secure online fax service — has significantly improved our handling of sensitive medical information. We can be comfortable that the information is stored securely and is also safe during its transit to Tresorit.

– Mark Cutler, IT Support Volunteer, Wings of Hope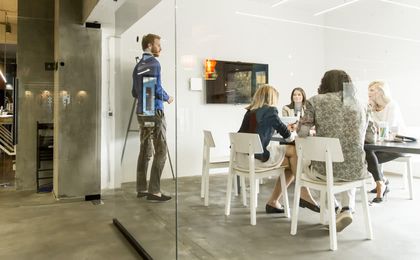 Intergroup Partners
A management consulting firm is ensuring GDPR compliance in the cloud with Tresorit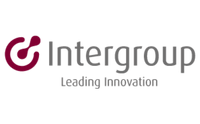 Watch their story
Tresorit simplified a lot our internal processes and helps us to collaborate with our clients easily, while reassuring them that their data are handled in a compliant way. There is no excuse for anybody not to use Tresorit.

– Montserrat Corominas, CEO of Intergroup Partners, an international consulting firm, with expertise in Energy, Healthcare, Mobility, IoT and Security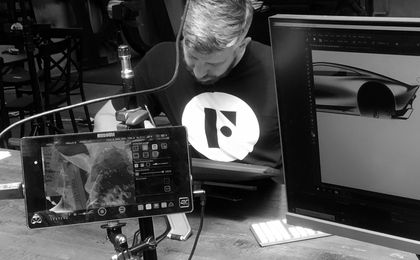 Forge Design
A global talent network of 200-plus automotive designers needed a hassle-free solution for storing and sharing confidential client materials.
Read their story
Tresorit enables us to provide our clients the highest possible level of information security, with utter simplicity. It's the perfect solution for us.

– Kieran Singleton, co-founder of Forge Design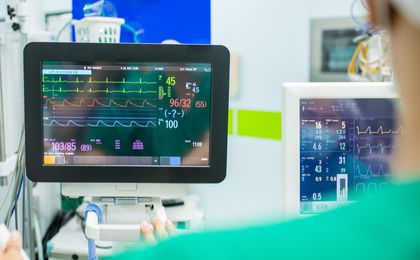 Cardiac Research Institute of Basel
Swiss medical research institution with a global reach is now safely storing and sharing patient data thanks to Tresorit
Read their story
Compared to other services like Dropbox, Tresorit's solution is much safer, compared to manual encryption, it's less hassle, and compared to other online services, it offers a much better overall package

– Dr. Tobias Zimmermann, Research fellow, The Cardiovascular Research Institute Basel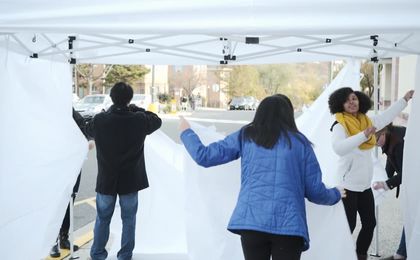 One Tent Health
A healthcare startup has found remedy for its data management woes in Tresorit's easy-to-handle, reliable cloud solution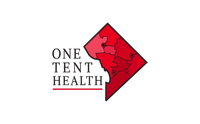 Read their story
Pretty much everything that goes into running the organisation is managed through Tresorit. We haven't felt limited at all, in terms of capacity, availability or security, which is one of the best things you can say about the product... And the fact that it helps us stay HIPAA-compliant is amazing.

– Mackenzie Copley, Co-Founder and CEO, One Tent Health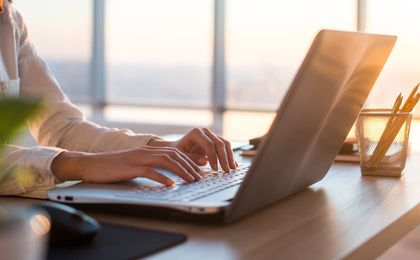 Deshoulières Avocats
The Paris-based law firm found speed and security in the cloud, and now uses Tresorit as a major selling point with clients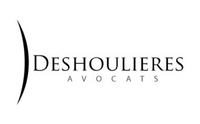 Read their story
I'd known about Tresorit's security features when I signed up. What surprised me was how easy it is to use. I downloaded the app and the desktop version, and understood them straight away. It was a welcome change that using Tresorit doesn't require any specialist IT skills whatsoever. Finally, extra security doesn't mean inconvenience.

– Etienne Deshoulières, Founder and Managing Partner, Deshoulières Avocats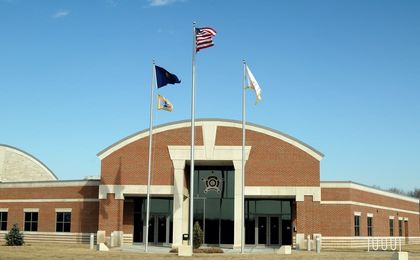 Boone County Sheriff's Department
Law and order: detectives protect and serve citizens using Tresorit's cloud solution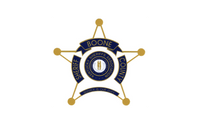 Read their story
We've had products before that have gone to waste because nobody would use them. But everyone has bought into using Tresorit.

– Tony VonDerHaar, Detective, Boone County Sheriff's Department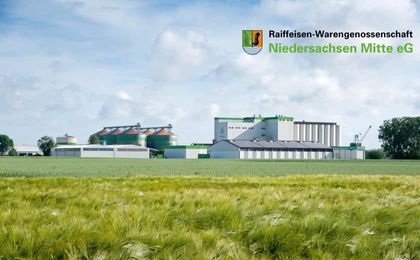 Raiffeisen Mitte eG agricultural cooperative
German agricultural cooperative provides sales representatives secure cloud space from Tresorit to accelerate information sharing and to consult farmers in a more efficient way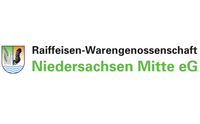 Read their story
The most important benefits to us are the support availability and response time. The portfolio and the features are the foundation, but the customer experience tips the scale. You can find lots of cloud storage providers but no one as nice as Tresorit.

– Sergei Krükov, IT-coordinator, Raiffeisen Mitte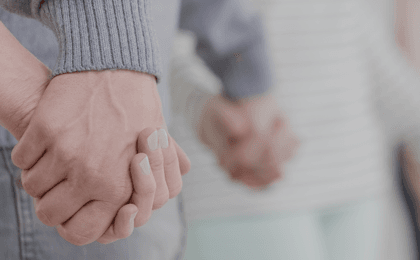 Community Psychotherapy Network
Using Tresorit, CPN stores and shares sensitive Protected Health Information (PHI) securely
Read their story
For us, Tresorit ticked all the boxes. It has enough storage space, an adequate level of security and privacy, it is available on tablets and phones, and it's also user-friendly.

– Janos Verebes-Weisz, Founder of Community Psychotherapy Network, a London based health care provider offering services for individuals, groups and families.
Trusted by 12,000+ organizations worldwide
Does your company care for their sensitive files too?
Start protecting them now.