Tresorit vs. Dracoon:

Why choose Tresorit?

Deploy Tresorit to supercharge collaboration without compromising security.
Trusted by 10,000+ organizations worldwide
Create a safer workspace with Tresorit
Empower your team with secure collaboration tools built into an end-to-end encrypted, zero-knowledge cloud. Tresorit is a Swiss enterprise content management and collaboration solution that uses patented, end-to-end encryption to facilitate the secure sharing, managing, and controlling of valuable data both inside and outside organizations. Our solutions help you keep data secure without the hassle of setting up and maintaining on-premises servers.
We believe that security and privacy are the backbones of business continuity and design Tresorit with one thing in mind: Making security simple. Our collaboration tools are designed from the ground up to work with our zero-knowledge, client-side end-to-end encryption.
Price

From /user/month if billed yearly

Custom pricing agreements

Built-in end-to-end encryption

Availability

Business plans from 3+ users

Plans from 50+ users

Storage

1 or 2 TB true end-to-end encrypted cloud storage

True end-to-end encrypted storage with on-premises hardware. Cloud deployment limited to 0.1 TB by Fair Use Agreement

Granular access controls

Detailed access logs

Secure collaboration tools

Limited

Secure file sharing links

Limited

File requests
Designed for secure collaboration
Tresorit offers a wide range of tools to enable
secure collaboration
throughout your organization and with third parties. Shared folders used in conjunction with editing tags ensure team members are always working on the newest version of a file without generating conflicts.
Secure sharing links with a vast array of options keep data sent to third parties safe.
Roll out our Outlook or Gmail integrations to make Tresorit an unobtrusive part of your everyday workflows.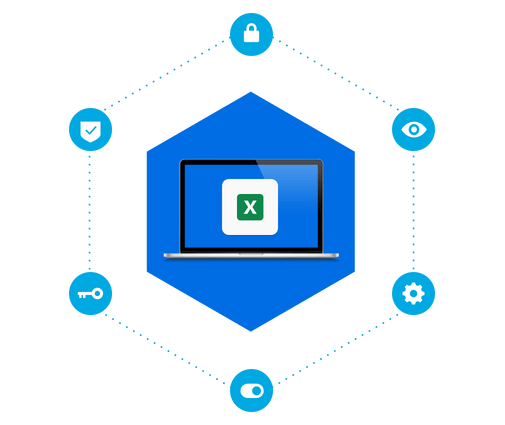 Built to keep you in control
Share files with third parties securely either by giving those who have a Tresorit account access to a single shared folder or with secure sharing links. Limit the number of times a link can be opened and by whom, with email or domain verification controls. Be sure only authorized individuals access your files with Access Logs and understand how partners interact with your content through advanced document analytics.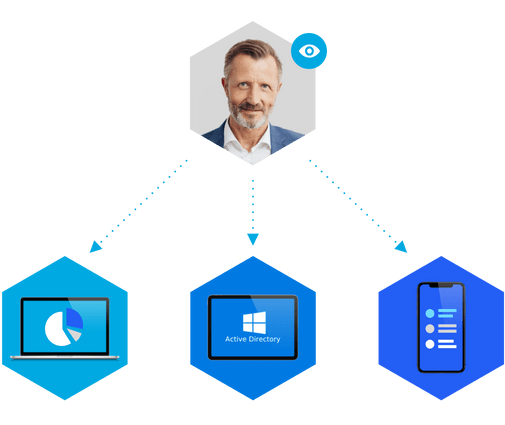 Easy to deploy, maintain and use
Utilizing true end-to-end encryption, Tresorit has created a completely secure cloud storage solution. With no need for on-premises hardware and with easy-to-use admin controls, our solutions are designed to support IT Teams of any size. Integrations with Active Directory, template-based user management, coupled with company-wide or role-specific sharing policies, keep admin tasks to a minimum. User-friendly apps on all major platforms make Tresorit the best choice for security-conscious hybrid or remote teams that are always on the go.
Security that helps efficient collaboration
We believe that when security is done right, it doesn't get in the way of work. That's while Tresorit is designed to help your teams work efficiently and collaborate with third parties securely.
All content in Tresorit is protected by zero-knowledge, client-side end-to-end encryption. All files stored in Tresorit are secure, and no one who you have not given access can read them, not even Tresorit.

Dracoon also provides true end-to-end encryption and a secure cloud for your files. However, hosting the service on-prem or another cloud provider's machines makes deployment and maintenance resource-intensive, from both an IT and a financial perspective.
Create secure sharing links in Tresorit with only a few clicks. Choose from a long list of security options available: you can set up passwords or expiry dates for links, disable downloads entirely, apply a watermark, and much more. If anything goes wrong, you can revoke the link immediately. You can also use Tresorit to request files securely from anyone, even if they don't have a Tresorit account.

While Dracoon supports the creation of secure sharing links and file requests, your security options will be more limited when sharing data with third parties. Dracoon lets you set up a link's expiry date, a password, and a download limit.
Tresorit has a range of secure collaboration features baked in. Shared folders with role-based member privileges make sharing files with the right people within your organization easy. Editing badges help your team avoid version conflicts while allowing a file to be viewed even when someone else is editing the document. Our integrations with Outlook and Gmail make secure file sharing an easy-to-use element of your everyday workflow in well-known tools.

Dracoon facilitates collaboration by allowing you to add guest users with limited access rights and expiring profiles. Users can also have read-only access to shared folders, just like in Tresorit. Dracoon has an Outlook integration, but you will have to custom create other collaboration tools for your company with their API. This process requires IT work hours or external expertise.
See why customers choose us

G2 Crowd
Gartner Peer Insights
Capterra