Tresorit vs. Microsoft 365:

When to choose Tresorit

With Tresorit, meeting compliance requirements no longer has to be a struggle.
Trusted by 10,000+ organizations worldwide
Compliance and governance made simple
Microsoft offers a wide variety of solutions for an array of different business needs. However, in many cases, these are not enough to meet compliance demands – and neither is the security of your data guaranteed.
Tresorit is a Swiss content management and collaboration solution that uses patented end-to-end encryption to facilitate the secure sharing, managing, and controlling of valuable data both inside and outside organizations. We offer a wide range of governance and compliance features built on strong and secure foundations. Using Tresorit, the hassle of maintaining compliance can become a thing of the past.
End-to-end encryption for all files

File sharing through links

Detailed security settings for shared links

Limited

End-to-end encrypted file requests

Built-in compliance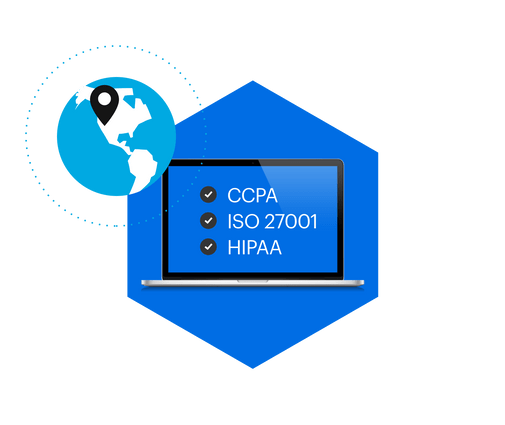 Compliance
We developed Tresorit with compliance in mind.
Our secure digital workspace is an ideal solution for law firms, healthcare providers, and any company that handles highly sensitive data
thanks to client-side end-to-end encryption. Our tools also help you stay compliant with major data protection regulations, e.g. the GDPR. Thanks to our Data Residency Options, you can also choose from 12 data center locations around the world to store your data.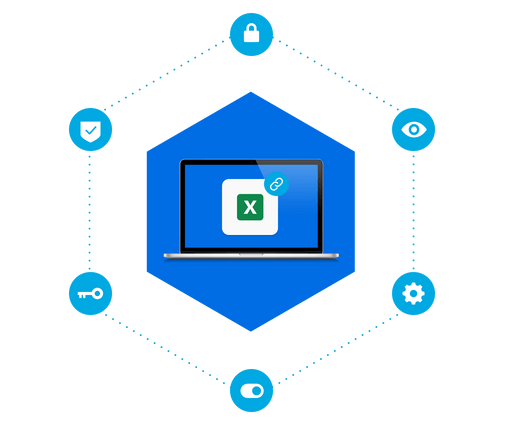 Governance
Tresorit offers a wide variety of
governance tools
, so you and your admins always stay in control of company data. As an admin, you'll have access to Tresorit's Admin Center, where you can set up detailed policy templates for user groups.
Enforce different security settings for file sharing, limit syncing or downloads, set up IP filtering, 2-step verification, and more.
We also offer detailed reports for admins so you can always stay on top of what's happening in your subscription.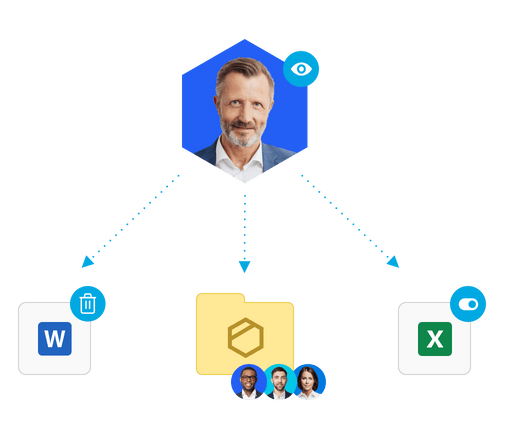 Security
With our client-side end-to-end encryption technology, your business data is as safe as it can be. At Tresorit, we believe that security should never come at an extra price. End-to-end encryption is baked into our products, and no one can circumvent it. All the data you store in Tresorit is encrypted on your device and only uploaded in encrypted form. This technology ensures that no one, not even us, will be able to access your files – unless you decide to share them.
Enhance your compliance
Tresorit is the ideal solution for any business in highly regulated industries in which you have to comply with strict standards. Tresorit can be deployed alongside or instead of Microsoft's solutions to support GDPR, CCPA, HIPAA, TISAX, FINRA, or ITAR compliance. Our client-side end-to-end encryption technology guarantees that your most sensitive documents always remain protected.
With Tresorit, your data is in your hands. You have the option to choose from 12 data centers around the world to suit all your data storage needs.
With OneDrive, you never know exactly where your files are stored, which can prove difficult when you have to comply with regulations around data protection.
The files you store in Tresorit are always end-to-end encrypted – even when you share them with clients or partners. Client-side encryption is the safest and most compliant protection your data can have.
Microsoft 365 doesn't offer client-side end-to-end encryption. While data on their servers is encrypted, they hold the keys, meaning they can access your files at any time putting confidential business information at risk.
Tresorit offers shared links and encrypted file requests for smooth and secure file exchange. Sharing also comes with detailed security settings to ensure the highest possible protection for your documents.
With Microsoft's tools such as OneDrive or SharePoint, sharing information is a breeze. However, sharing information securely is an entirely different story: in Microsoft 365, there are no encrypted sharing options.
See why customers choose us
G2 Crowd
Gartner Peer Insights
Capterra