Modern solutions, traditional regulation
Today, Trade Republic is Europe's largest savings platform and approaches over 340 million people in 17 European countries.
Founded in 2015 by Christian Hecker, Thomas Pischke, and Marco Cancellieri, the startup was designed to democratise access to capital markets, allowing users to save, invest, or trade in just three taps.
But while Trade Republic uses the latest in digital innovation, it also works under the same legislation as more traditional financial institutions. The company is a German financial institution with a licence and is supervised by Germany's Federal Bank and Germany's Federal Financial Supervisory Authority (BaFin).
All of this means that Trade Republic must regularly undergo a stringent auditing process. Large numbers of files — including sensitive financial documents — are shared with external partners and auditors, legal advisors, and interest third parties.
The company needed a solution that would not only be able to manage such a large number of files, but could also keep that data safe, even as it was shared with different organisations.
Ultimate control
Today, when Trade Republic needs to share or store sensitive files, they use Tresorit. The platform's in-built security features are built with audits in mind, allowing admins to see exactly when and where each user has accessed a specific file.
The company uses Tresorit to store all documents which require additional care — from personal data and financial data to customer complaints.
"We need to have this extra layer of security when it comes to certain topics and handling personal data, we do it with Tresorit," said Raza Perez, Strategic Operations Lead at Trade Republic.
Trade Republic now uses Tresorit across almost all of its departments, including compliance, legal, finance, operations, and customer service. Many engineers also have access in order to store critical passwords. But despite this widespread use, it's the company's IT team that remains in ultimate control, with the ability to easily monitor and revoke access to files as needed.
The company now plans to use Tresorit's file request feature for vendor onboarding, allowing outside partners to quickly and securely upload documents to the same secure workspace. The move is designed to complement the Trade Republic's existing shared folder system, where the organisation uses Tresorit folders to provide outside partners with any information they might need — without relinquishing control of the original data.
"We create folders for external partners to access certain info, and we want to make sure that information is always available to them," said Raza. "But we also need to know what happens to information. That's where the tracking features that Tresorit provides are very handy."
Real usability
Yet while Trade Republic has also used secure workspaces in the past, they've found that it's Tresorit's usability that sets it apart. Tresorit's file manager mirrors that of most mainstream operating systems, making it easy for employees to use.
The takeover feature also allows IT admins to easily transfer the ownership of a folder or sub-folder, allowing for a smooth and hassle-free off-boarding and onboarding experience.
The company has also seen first-hand how such features are updated — for example, a visible subfolder hierarchy feature, which Trade Republic needed while using Tresorit's next-gen folders.
"We see a clear commitment of Tresorit to support our needs," Raza said. "We are in a much better position to ensure info is secure and we also can track anything that happens to that data."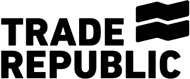 Company
Trade Republic is Europe's largest savings platform that enables people to save, invest or trade with just three taps. The company was founded in 2015 by Christian Hecker, Thomas Pischke and Marco Cancellieri and today reaches over 340 million people in 17 European countries. Based on fundamental technological innovation, the company was built to democratise access to capital markets for all Europeans. Trade Republic is a German financial institution with a licence and is supervised by the Bundesbank and BaFin. It is backed by the world's most renowned VCs.
Industry
Fintech
Region
Germany
Size
ca. 700
THE CHALLENGE
Large amount of sensitive data needing special protection

Need to exchange files with numerous external partners

IT tools must fit with audits and compliance checks
TRESORIT'S SOLUTION
Files safely stored and shared with end-to-end encryption

File request feature allows for easy collaboration with external partners

Tracking tools allow admins to keep track of data

Intuitive, easy-to-use interface

Easy to revoke and instate permissions, perfect for on-boarding and off-boarding

Flexible and open to user feedback