7 Tips for building a winning cloud migration strategy

Migrating to the cloud can be beneficial to your company in many ways; for example, it allows for better scalability. However, cloud migration can be challenging, so you need to pay attention to prevent wasting excessive resources and man-hours. A proper cloud migration strategy can help you scale up your workloads and manage your resources better.

This article will cover how cloud migration benefits your business and why it can be challenging to make the move. We will also offer seven tips to help you build a winning cloud migration strategy.
Why organizations migrate to the cloud
Clouding capabilities have advanced significantly over the years. Organizations looking to scale up should prioritize the process of migrating workloads to the cloud. Typically, the desire for a more flexible workload environment drives companies to the cloud. The ability to work on various machines in the same environment, using the same toolset, is a high motivator for cloud migration. By moving to the cloud, you can leverage increased capabilities such as higher stability, better scalability, and hazard recovery, while also reducing operational needs.

For example, a company that sells costumes may experience a dramatic increase in traffic before Halloween. Most of the time this company can get by with several systems. However, around the holiday it needs to scale up to accommodate the increase in traffic. You can add more PCs to solve this issue. However, this may waste space, resources, and money. Instead, this company could use a third-party cloud provider to scale up and down according to the demands of their customers.
Building a cloud migration strategy
Without a solid cloud migration strategy, organizations may experience challenges including operational difficulties, vendor lock-in, security issues and inflated costs. A proper cloud migration strategy can help you scale up and also save you money.

Here are seven tips to build a successful cloud migration strategy:
Tip #1: Understand the architecture of your application
Before you migrate your applications to the cloud, make sure you have a deep understanding of their architecture and in which environments they are designed to run. For example, you should be familiar with components, dependency, and integration.
Tip #2: Map the frequency of your data and use proper data tiers
Companies may hesitate to move to the cloud because of inflated storage costs. Cloud providers offer different storage plans.

If you plan to store large amounts of data in the cloud you should map your data by frequency of use. You can also use multiple tiers. With proper planning, you can save a lot of money by storing your least used data in the lowest tier and your most frequently used data in the higher tiers.
Tip #3: Fix performance issues
After you understand your application's architecture and have mapped your storage, it is time to address any remaining performance issues. Migrating an application to the cloud can be a challenge even if the application is in a good state. In this step, you should check and tune your build to ensure that it is healthy and doesn't suffer from performance issues.
For example, if you have an on-premise memory leak in your application and you are paying according to your resource usage, you can end up spending too much.
Tip #4: Plan with multi-cloud in mind
You can use a multi-cloud approach to avoiding vendor lock-in. Each cloud provider offers different advantages. You can use several vendors to find the right fit for your application and workload needs.
Tip #5: Check user experience during the pilot phase
Without a successful pilot phase, cloud migration might not reach the production stage. It is crucial to provide the end user with a stable application and fluid experience. Ideally, the migration should be done without the user noticing.
Tip #6: Monitor your application
You need to closely monitor how your application behaves after you have made all necessary changes to your application and it is in the new cloud environment. Often, your old monitoring software will no longer suffice and you will need to find a new, more modern monitoring solution. This solution should be designed to handle dynamic, brief and distinct workloads. The cloud is an example of such a solution.
Tip #7: Demonstrate the migration was a success
Demonstrate how that move benefited the company from both a business and a customer perspective. Highlight things like engagement and platform scalability to prove to your colleagues that migrating to the cloud was a wise choice for your company.
Conclusion
The cloud offers more flexibility, scalability and provides other benefits over traditional environments. If you want your business to succeed, migrating your workloads to the cloud is the right way to go.

However, this process can expose your products to risks like vendor lock-ins and your company to inflated costs that can reduce your revenue and ruin your business. Without a proper plan, what seemed to be the most logical step to move forward might take you two steps back.

It is also worth noting that there are alternatives to fully transitioning operations to the cloud. For instance, you can leverage secure content collaboration software to work seamlessly and securely across locations. Use content collaboration services to upload and access your files with encryption from any desktop and mobile device, whether on-premise or in the cloud.

Whether you go ahead with full cloud migration, or leverage content collaboration to create a cloud data sharing experience, a well thought-out cloud migration strategy will help you get the transition right.
Looking for more information on how to work safely in the cloud? Check out our brochure on File Server Replacement or visit our Cloud Storage Comparison page.
About the author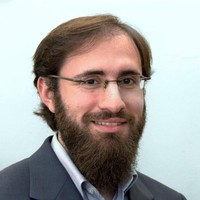 Gilad David Maayan is a technology writer who has worked with over 150 technology companies including SAP, Imperva, Samsung NEXT, NetApp and Ixia, producing technical and thought leadership content that elucidates technical solutions for developers and IT leadership. Today he heads Agile SEO, the leading marketing agency in the technology industry.