Tresorit named a 2022 Gartner Peer Insights™ Customers' Choice for Content Collaboration Tools for the second year in a row

At Tresorit, we believe that putting customers at the heart of our service is one of the most powerful mantras a digital business can have. With our patented encryption technology, we strive to protect the digital assets of companies and individuals and make security simple for everyone. That's why we are thrilled to announce that Tresorit has been recognized as a Customers' Choice for Content Collaboration Tools in the 2022 Gartner Peer Insights' 'Voice of the Customer' report.*
Recognized as Gartner Peer Insights Customers' Choice for Content Collaboration Tools, Tresorit has attained the highest overall rating in the category (4.7 out of 5 based on 153 reviews as of November 30, 2021). In our opinion, the fact that Tresorit has been recognized for the second year in a row proves that beyond consumer adoption, end-to-end encryption is rapidly gaining ground in the enterprise cloud collaboration landscape, helping organizations to securely work on confidential files and comply with strict data protection regulations. As the only end-to-end encrypted cloud collaboration service among the four vendors attaining the Customers' Choice distinction, we're proud to be recognized and consider ourselves as key players of this technology shift.
Here are some quotes from the customer reviews that contributed to the distinction: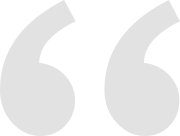 During my everyday tasks I have to deal with sensitive data, so data security is an important factor for me. Here comes Tresorit into the picture, with its encryption technology it guarantees me that my files are always kept and shared securely.
Consultant, Healthcare industry Read the full review →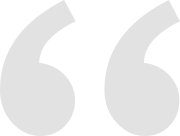 Data and file security is really important for the company especially when we are dealing with any customer related data. Tresorit provides a secure workspace for these confidential files.
Applications, Finance industry Read the full review here →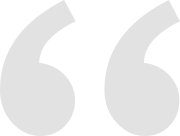 We essentially use Tresorit as a data room provider for investment negotiations – this product makes it ridiculously easy to add/remove users, and we found it to be cheaper and more versatile than Intralinks, Dracoon, and the rest.
Consultant, Transportation industry. Read the full review here →
Read more reviews for Tresorit here →
The Gartner Peer Insights Customers' Choice is a recognition for vendors in the technology market and collects detailed first-hand reviews and ratings from verified end-user professionals. To ensure fair evaluation, Gartner maintains rigorous criteria for recognizing vendors with a high customer satisfaction rate. To qualify, companies must have a product listed on Gartner Peer Insights, have an overall rating above or equal to the mean rating for that market, and receive 50 or more eligible published customer reviews. Reviews must be representative of a broad mix of enterprise clients from different industries, company sizes, and regions.
We know that any technology can only be effective if it slips into the customers' daily routines without getting in the way. We believe this recognition reinforces the that we are well on our way to developing an ultra-secure yet user-friendly and popular collaboration tool, but it also gives us tremendous new impetus. We thank our customers for their invaluable and exceedingly positive feedback and look forward to shaping a more secure and private digital future with them. If you have a story to share about using Tresorit, we encourage you to join the Gartner Peer Insights crowd and weigh in. Submit a Peer Insights review here.
Gartner, "Gartner Peer Insights' 'Voice of the Customer' Content Collaboration Tools, Peer Contributors, January 28, 2022.
Disclaimer: GARTNER PEER INSIGHTS is a registered trademark and service mark of Gartner, Inc. and/or its affiliates in the U.S. and internationally and is used herein with permission. All rights reserved. Gartner Peer Insights content consists of the opinions of individual end users based on their own experiences with the vendors listed on the platform, should not be construed as statements of fact, nor do they represent the views of Gartner or its affiliates. Gartner does not endorse any vendor, product or service depicted in this content nor makes any warranties, expressed or implied, with respect to this content, about its accuracy or completeness, including any warranties of merchantability or fitness for a particular purpose. The GARTNER PEER INSIGHTS CUSTOMERS' CHOICE badge is a trademark and service mark of Gartner, Inc. and/or its affiliates and is used herein with permission. All rights reserved.