Here comes Tresorit 3.0, an easier way to securely sync and share files

We are excited to announce our latest Tresorit update. With Tresorit 3.0, we introduce a completely redesigned user interface that feels a lot cleaner along with several new features aiming to enhance control over your files.

The design and feature updates included in this version were inspired by these three main objectives:
Make navigation even easier in the app to help you find the tresors and files you need as fast as possible.
Provide you with a better overview of your documents to allow for more control on what's happening in your tresors and files.
Introduce a smoother user experience on all platforms by bringing the design closer to your file management system.
As of now, we are releasing Tresorit 3.0 for our Mac OS X community, followed by further platforms in the coming months. Coming up, Tresorit 3.0 will be rolling out for Windows desktop.
Here are all the new things you can do with Tresorit 3.0
Pin your tresors for a quicker access to your files
To have your most frequently used tresors always on hand, you can choose to pin them to the top of your tresor list in the desktop applications.  If you are managing several projects in Tresorit, adding a shortcut to the most important folders will save you time.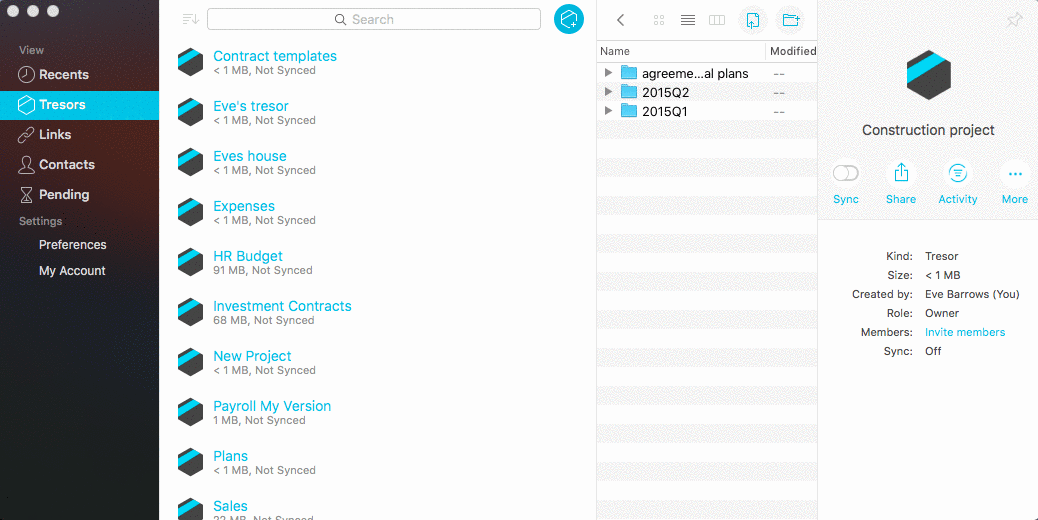 Know what happens in all of your tresors with "Recents"
The new "Recents" tab will show all file changes in all of your tresors. No further need to click on Activity one by one! The "Recents" tab will be of great assistance especially if you oversee multiple projects that involve lots of file changes by team members.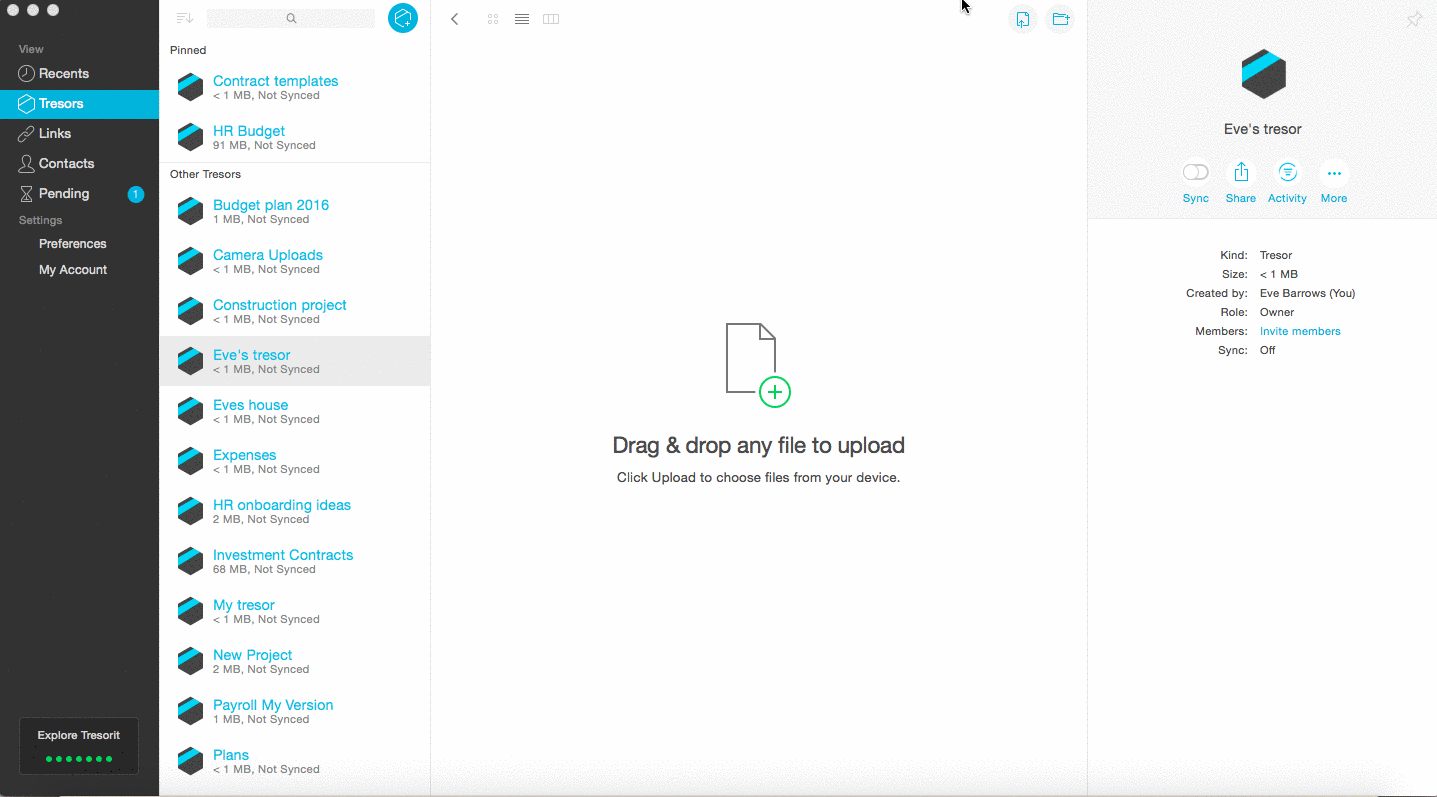 Keep track of invitations and licenses with the "Pending" tab
You can see all the tresor invitations that are waiting for a response on your "Pending" tab. If you use Tresorit for Business, you can follow the available number of licenses included in your plan as well.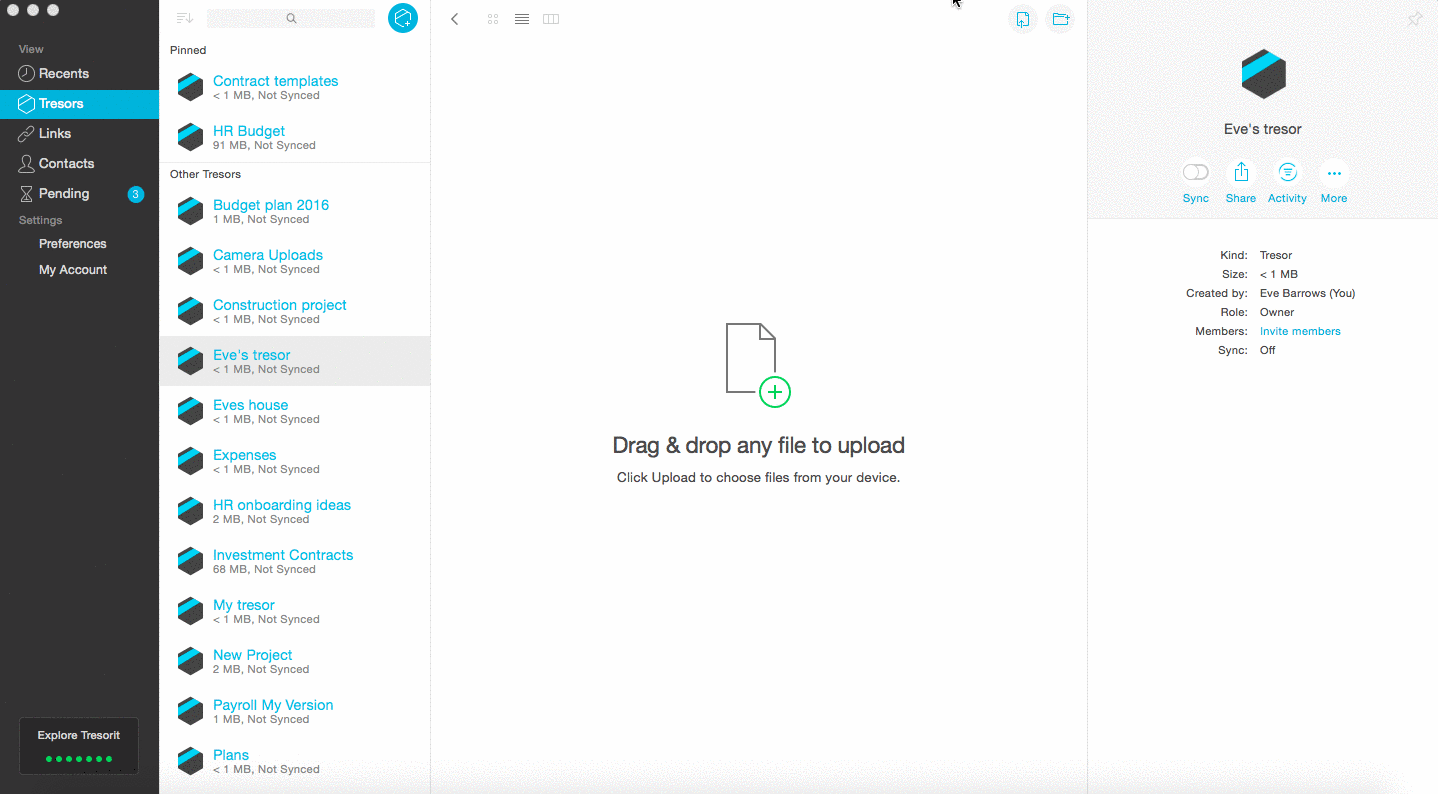 Change to full-screen mode
Enjoy securely syncing and sharing files full-screen on your desktop device.
Use Tresorit in French and Spanish
Tresorit now speaks French and Spanish, besides English and German.
Tresorit 3.0 will launch for Mac OS X users within the next weeks. If you are eager to start using it right now, you can update the app.
Download Tresorit 3.0
To read more information about using the new features of Tresorit 3.0, visit our website. For a detailed insight into the design process from our UX team, stay tuned for an upcoming blog post!