Introducing 2-Step Verification for Tresorit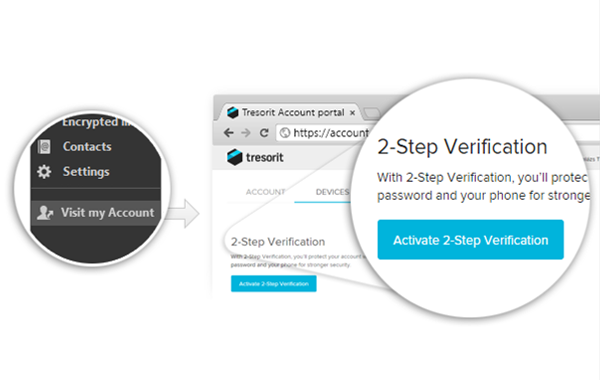 Tresorit is safer than ever: we are introducing new security features,  including 2-step verification among others, which will protect your data stored in Tresorit even if your password or devices are lost or stolen.
Why should I use two-step verification with my Tresorit?
As your password is the key to your files, it is highly recommended to secure it with an extra lock: two-step verification gives you an extra layer of protection. Two-step verification is designed to prevent anyone accessing your account even if they hold the password.
How does it work?
When you set up two-step verification, you register one or more trusted devices. A trusted device is a device you control that can receive 4-digit verification codes using either SMS, voice call, a verification app or an email. Then anytime you sign in to Tresorit to work with your files or sync between devices, you will need to verify your identity by performing an additional action depending on your preferences.

Give us your thoughts on latest features here, at the comment section or on Facebook, Twitter or LinkedIn. Let us know if there are other features that would make Tresorit more enjoyable. We love feedback.