Invite friends and get bonus safe storage!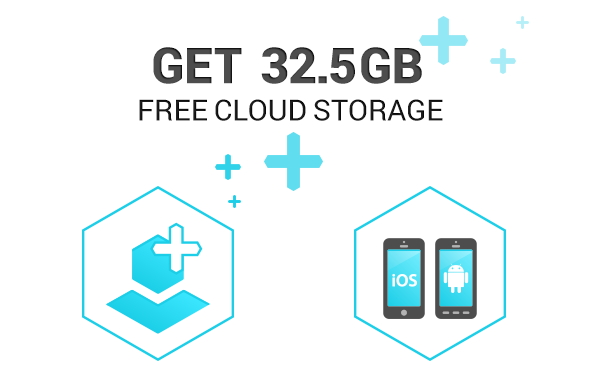 Referrals to Tresorit are here and we give it a head start with a limited, 10 days promotion. The special promotion is up between 12 November 2013 to 22 November 2013 (00.00 – 23.59 GMT), but referrals will be available from now on. Read on for more!
are you ready to get more free storage?
So what are referrals for? Bringing newbies to the safe cloud and getting extra space! Invite a friend or a college to Tresorit who downloads the client, as a sign of our appreciation you will receive extra space up to 32.5 GB*.
How does Tresorit referral work?
Get 15 GB extra for the first 5 friends you invite. It means you will get 3 GB for each of your 5 first friends who accepts your invite.
You can get 15 more people on board for 500 MB each. With an easy maths: it means 15*500 MB =7.5 GB more for further friends who download Tresorit.
We also reward your mobility!
Download  Tresorit for Android or Tresorit for iOS and get extra 5 GB after your first login! It is worth taking a look at our mobile apps, you may find some pleasant news.
The latest version of Tresorit for Android supports the most wanted feature, camera upload.
Getting the iOS may be a bit tricky. However the app is up in the Appstore, you won't be able to sign up for Tresorit directly from your mobile. You will have to sign up first from your desktop client and then go to the store and grab the app. Little inconvenience, and will be fixed in a week or two.
What happens when the 10 day promotion is over?
However the special promotion expires on 23 November 2013. 00.00 GMT, inviting friends and spreading the word about security in the cloud will bring you extra space. You will receive 500 MB for all accepted referrals** and 500 more MB for downloading Tresorit for Android or iOS to a new device.

So from now on, if you spread the word about the most secure cloud storage, Tresorit,  you will get bonus gigs. Sounds good? Start inviting friends now!

Thank you very much for your cooperation we wish you a cool storage space hunt! For the latest news follow us on Twitter or like us on Facebook!

* If you already have more than a basic 5GB plan, you can also add up to 27,5 GB extra to your existing storage size during the 10 days promotion.
** Accepted referral means that one should download and log in to Tresorit.