Say hello to Tresorit for Mac and Android!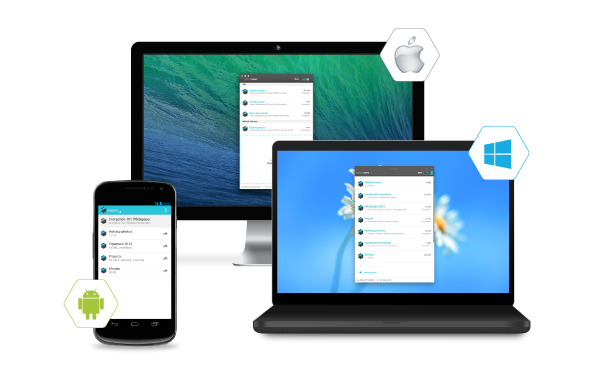 We have been hinting at the great news we're working on for a while. Now we feel the time is ripe for taking three major steps forward:
–  Tresorit for Mac is available!
–  Tresorit for Windows has a beautiful new UI, and became faster and smoother.
–  Tresorit for Android is on Google Play and now supports file upload from your mobile device!
Sounds good right?
The new Tresorit for Mac and Windows rocks. Not just because of the loads of work (night, weekend, etc) hours dedicated to the clients' development, but also because we built in so many of the features early beta users suggested and they kick productivity up several notches.
So while we celebrate the work put into creating the new Tresorit, we also raise our proverbial glasses to you, our users. Thank you for the countless helpful hints, feature requests, and questions you sent to our Twitter feed, Facebook page or to Myke at support@tresorit.com.
They made the real difference here, and we're grateful for your enthusiasm.
Check out our public service announcements!
–  If you're new to Tresorit, go and check out our simple, beautiful and completely secure solution at https://tresorit.com.
–  If you're already a Tresorit user, we'll update your client beginning Thursday, the 10th of October.
–  If you've taken Tresorit for Android for a spin earlier – make sure to check out the brand new file upload function that should arrive with the next batch of updates on your Android device.
Create a new tresor for your pics and organise your content easily from the app.

Upload and manage files directly form you phone: shuffle pics between tresors, delete the ones you won't need anymore.

In case you have friends or colleagues who need secure cloud storage for their phones, be sure to let them know they can now register straight from the Android app!

 
We would love to hear how you are doing with the new Tresorit, so cheer up the Tresorit cryptographers by sharing your love, thoughts or suggestions here, via Twitter or Facebook, or by emailing Myke at support@tresorit.com!