Stay in control when collaborating with your partners
Tresorit's encrypted technology boosts file-sharing security when it comes to entrusting external teams with sensitive information.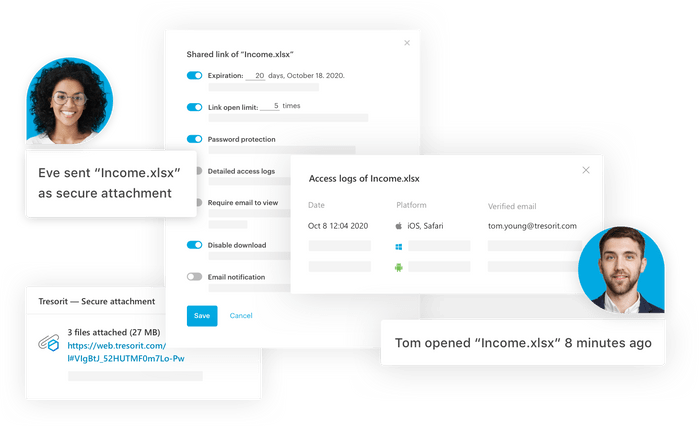 See how you can make the most of Tresorit's features
File sharing with partners, clients, and external auditors
Secure and HIPAA compliant solution for healthcare organizations
Trusted by 12,000+ organizations worldwide
Security

True end-to-end encryption
Ultra-secure infrastructure
Protected by Swiss laws

Compliance

10+ data residency options to choose from
GDPR ready
ISO 27001 certified
HIPAA compliant

Ease of Use

Easy-to-use interface
High ratings and excellent reviews
Available in multiple languages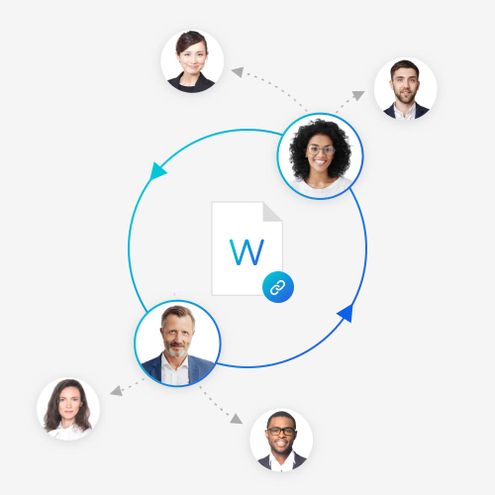 A collaborative shared space for your partners and vendors
With Tresorit, you never have to worry about the security of your confidential content - even if you're sharing it with partners outside of your company.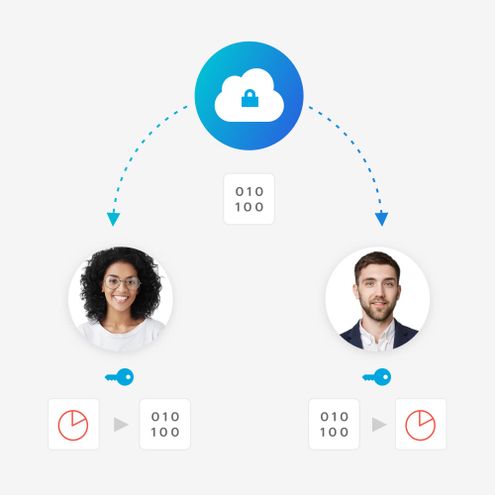 Control and manage encrypted file sharing
Stay in control of your organization's file sharing. Manage what happens to your confidential content, even when it's shared with external partners.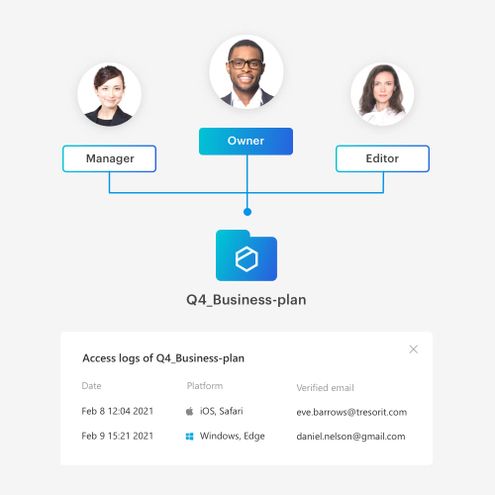 Virtual data rooms that you can set up easily
Use Tresorit's secure business collaboration software as a virtual data room where your external partners can access highly sensitive content safely.
Security features to control file sharing outside your organization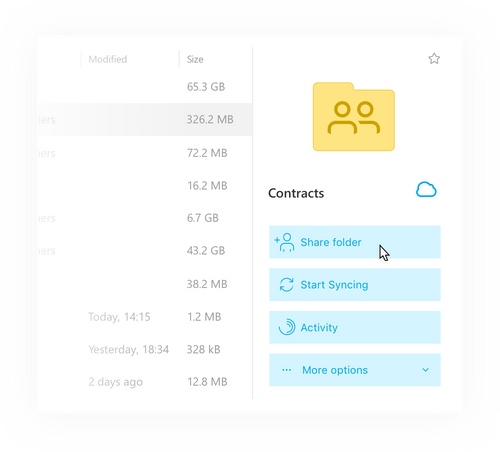 Internal content collaboration platform
Collaborate inside and outside your company with secure remote work tools
Restore previous file versions or deleted files – anytime you want
Control access to every folder with granular user permissions
Avoid conflict files when you mark the files you're working on as editing
Simplify internal file access with Tresorit Path
Powerful
admin features
Unlimited logging and tracking of team activity
Central administration and device management
Detailed reporting on how your team works in Tresorit
Set detailed security policies for increased admin control
Connect your Active Directory to Tresorit
Simplify signing in with Single Sign-On
Splunk integration

beta
Our Ratings
Gartner Peer insights
4.7
G2 Crowd
4.5
Capterra
4.9
Gartner Peer insights
4.7
G2 Crowd
4.5
Capterra
4.9
Gartner Peer insights
4.7
Resources
EY Cybersecurity confirms Tresorit's reliability and level of security
Find out more in the official report
Read full report
Ready to start working securely?