Prioritizing privacy
Linford & Company is a certified public accounting firm based in the U.S. city of Denver. Its team combines the expertise of auditors formerly from "the big four" — the world's four largest professional services networks — and dedicated information security experts.
The firm provides full SOC 1, SOC 2, and HITRUST audits, HIPAA compliance audits, and FedRAMP assessments, promising global customers complete peace of mind — whether they're a small, private business or a Fortune 500 company.
Ensuring client privacy is paramount to Linford & Company — and Tresorit has been a cornerstone of that trust for more than a decade.
Many other cloud storage and collaboration platforms secure their data using server-side encryption. This means that sensitive files are only encrypted once they've already arrived at their destination by the digital application or service that receives them.
But Linford & Company knew this simply wouldn't be good enough for their clients' sensitive documents.
They knew that Tresorit's full end-to-end encryption would go the extra step to stop data from falling into the wrong hands.
With end-to-end encryption, users' decryption keys are stored on their individual devices. Combined with Tresorit's zero-knowledge IT architecture, it ensures that no one can access data without authorization: not even Tresorit itself.
"The main thing is privacy," says one Linford & Company spokesperson. "Everything else is just extra."
A global outlook
Privacy is not just a concern for Linford & Company's clients at home in the U.S. As a global firm, the company has a host of international clients and a distributed workforce.
For customers, Tresorit provides reassurance by meeting the highest international cybersecurity standards, and is fully GDPR and ISO/IEC 27001-certified.
Meanwhile, the platform's cloud-based system is perfect for Linford & Company's employees to collaborate from different offices and on the go.
All team members can access securely stored documents from folders within the Tresorit cloud system.
At the same time, centralized administrators can also oversee and monitor all users, no matter where they might be based, with downloadable activity logs.
This way, IT admins can pinpoint exactly who has accessed each file and from where — ensuring that company data remains strictly under the organization's control, with no unauthorized copying or access.
Sharing knowledge
For Linford & Company, Tresorit also has the benefit of being easy to use.
The platform mirrors the folder structure of most mainstream operating systems, creating a seamless experience for both employees and outsider partners and suppliers.
"Tresorit has found the right combination of features without making it overly complicated," a Linford & Company spokesperson said.
But perhaps most importantly, Tresorit also tries to promote a greater understanding of cybersecurity principles — so that companies can make the decisions they need for their business or organization.
Tresorit's knowledge center has hundreds of articles designed to empower both clients and ordinary internet users.
Meanwhile, Tresorit's publicly-available whitepapers also break down exactly how the platform and its encryption system operate.
Linford & Company share these whitepapers with their clients — many of whom are IT firms with considerable cybersecurity expertise — to show them exactly how their sensitive data will be handled. It's a small act of due diligence and understanding that always provokes a positive reaction from their partners, the company says.
Tresorit's cybersecurity standards go above and beyond mandated legal requirements — allowing Linford & Company to build real trust with customers. Meanwhile, clients can rest easy, knowing that their sensitive data will enjoy industry-leading protection throughout its lifecycle.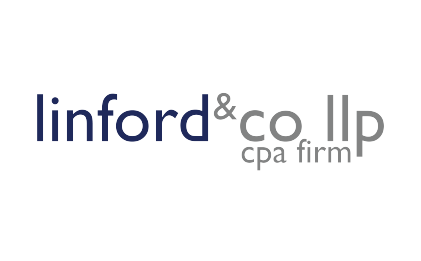 Company
Linford & Company LLP is a Denver-based Certified Public Accounting firm comprised of former "Big Four" auditors and Information Security experts. They perform SOC 1 (f. SSAE 16), SOC 2, HITRUST audits, HIPAA compliance audits, and FedRAMP assessments for organizations around the world.
Industry
Accounting
Region
US
Size
11-50
THE CHALLENGE
Need to handle sensitive client information for auditing purposes

Platform needed to serve both remote workforce and global customers

IT-savvy clients demand robust, industry-leading cybersecurity protocols

Other solutions are overly complex and time-consuming
TRESORIT'S SOLUTION
End-to-end encryption offers greater protection for sensitive files

Open white papers show clients how their data is being handled

Client files can be stored and accessed securely from across the globe

Easy file sharing and request links allow remote workforce to collaborate seamlessly

Centralized admin center retains control of client files and tracks access logs