Looking for a safe cloud service? – Second round of Tresorit hacking contest is closed!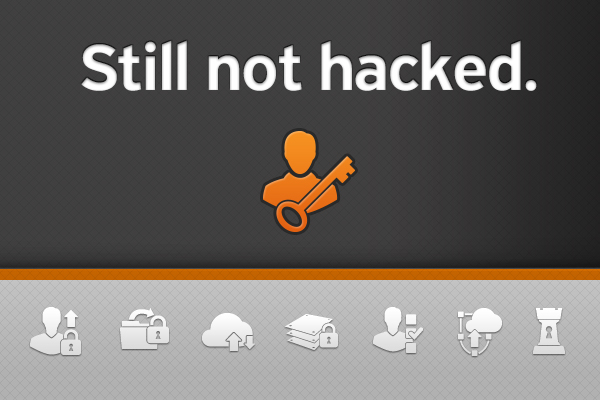 We are so excited about our upcoming Mac and mobile releases that we almost forgot to tell you some great news: Tresorit's security still did not get hacked in the second round of the hacking contest! Great news to start a blog.

Tresorit is an encrypted cloud synchronization and sharing service which offers military-grade security solutions. Our goal is to protect users' data from any threat in the cloud. We are aware of the fact that nobody has built an unbreakable system (yet). But we believe that we managed to design our system to be as hard to break as possible*.


Tresorit is more than an online cloud storage provider – we protect your privacy
The main goal of offering a $10 000 prize and running the hacking contest is to test Tresorit's security solutions in a moderated environment** in order to improve the security of our product. We strongly believe that Tresorit can provide the maximum level of privacy only if we reach maximum security in cloud storage. With the help of the global community of security experts, potential weaknesses of our system encryption might get pointed out.

Startups are not really known for giving money away, so we hoped the prize will also prove that we really trust our encryption! At the same time testing, testing and then some retesting of the encryption with no danger to user data can never hurt. Our talented and committed team works day and night to improve and expand the cloud based security service that is apparently very much in need in 2013.

We value your opinion. Let us know if you have thoughts on the competition, on the previous rounds and any suggestions for the third round are very welcome. Yes, third round is coming – and we can't wait to show you what we found out!
Speaking of needs: our view on latest privacy scandals 
News still heavily cover the latest developments on PRISM, and many ask us whether they should be worried about their security and privacy or not, what does this whole story mean.

For us PRISM is a confirmation of Tresorit's mission and vision: we argue that this scandal is not just about privacy versus convenience – it brought both of them forward. At Tresorit we believe that if the decision has to be made between privacy and convenience it is You, and only You, the user of our product who should be able to make that decision. We apply client side encryption, which means that encryption keys never leave your computer, and you have full control over  your data. This means that no one can access your content if you don't permit them, not even Tresorit.
When we launched Tresorit, we laid down some ground rules:
We want to make a product which is easy to use.
We will offer absolute security, and we don't compromise it for any reason.
We don't offer any 'fake' security, like a 'secure' browser access which many competitors claim, but is actually pretty easy to hack into. Not unless we find a truly secure solution – and we are on the way to achieve that!

Stay tuned! In the next post we will discuss what does a secure browser access mean.


---
* (and by this we mean very-very)
** By moderated environment we mean that no real users' data is at stake, hackers have to break a dedicated document on special servers that mimick the originals but don't have their special server security protocols.