Introducing custom branding: Match the look & feel of Tresorit with your own brand visuals

Our new custom branding feature allows you to easily add your company's logo and brand color to Tresorit's Web Access and link download pages.
At Tresorit, we work hard to make professional collaboration both secure and convenient. In achieving that, we've explored how teams work and have shaped Tresorit to fit comfortably into their existing processes. Now, we're going one step further and introducing custom branding: the ability to personalize your Tresorit account.

We understand that in business and enterprise environments, your organization's brand image plays a central role. When sharing confidential information, your logo and brand color are important aspects of building and maintaining the trust of your co-workers and especially of your clients and partners.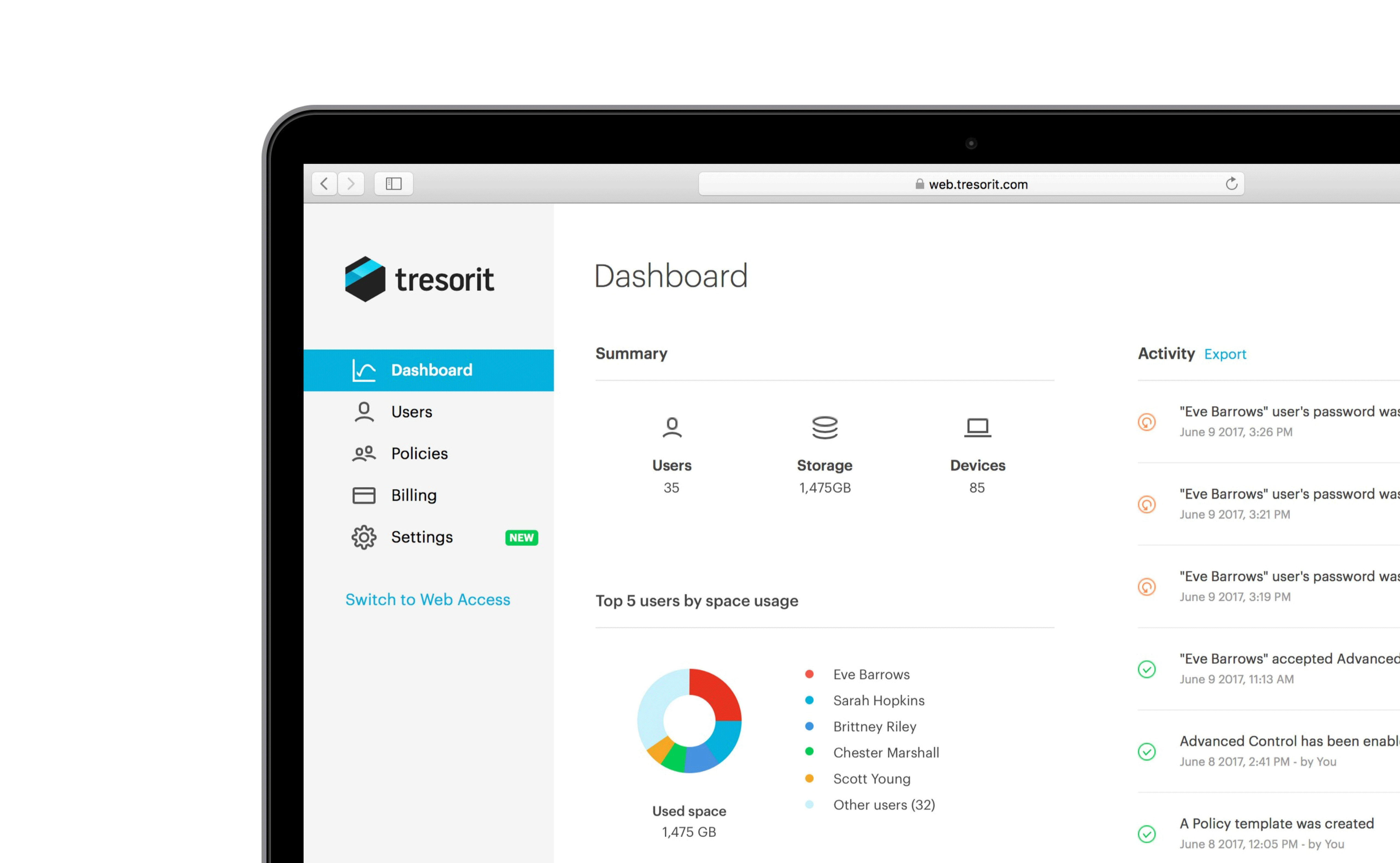 When collaborating within teams or sharing sensitive files beyond company walls, co-workers need to make sure that the online platform they are using complies with security and data governance policies. Partners and clients also need confirmation that their files are managed securely online.

Adding your brand image to Tresorit's web-based interfaces is a small but important visual help for your co-workers and clients to see that the service they're just using is a trusted and company-approved business tool. Your business teams can share information the way they want while Tresorit's end-to-end encryption works reliably in the background to secure your data.
What is custom branding?
This new feature allows business admins and co-admins of Tresorit Business and Enterprise accounts to change the Tresorit logo and color in the Web access interfaces and link download sites. By adding your logo and brand color, you can easily match the look and feel of web-based file sync & share with your organization's well-known visuals.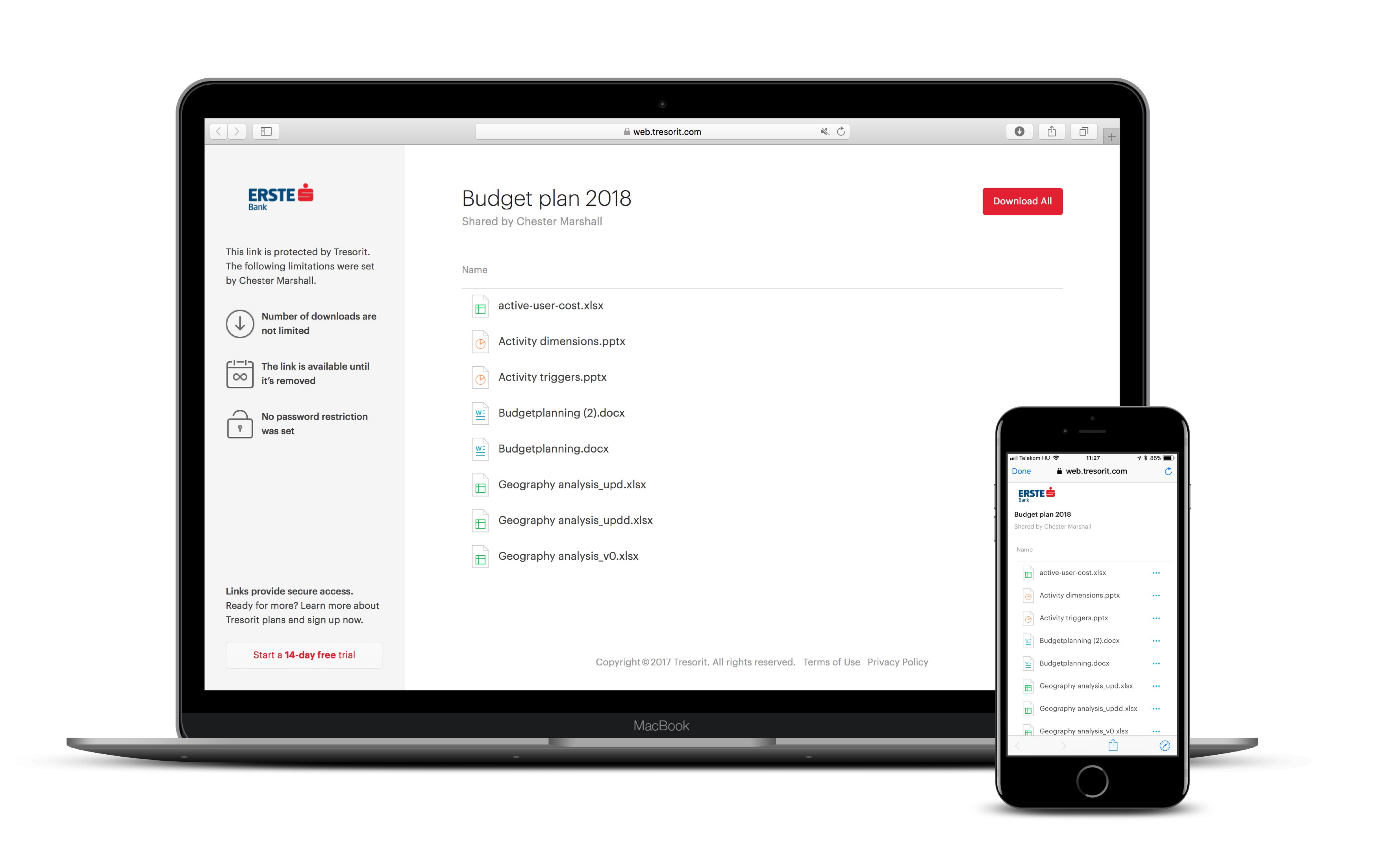 How to set up custom branding?
Log in to your Admin Center and select the Settings tab
At Customization, click on Change to upload your company's logo and set up the color by changing the hex code to the one specified in your brand guidelines.
After this, every user in your Business Account will see your organization's logo in the header when using Tresorit from a browser. The color you select will appear on buttons, links, selections, and other interactive elements on the Web Access. Link download pages you send internally and externally to clients and partners will also include your logo and color.
You can reset or change the settings anytime you want.
Interested in how Admin Center helps you manage co-workers?