Digital protection, inside and out
Founded in 1886, Obwaldner Kantonalbank (OKB) has served the residents of Switzerland's Obwalden region for more than 130 years. Today, the bank employs more than 200 people, providing traditional financial services — from retail banking to mortgages — to local families, investors, small and medium-sized businesses, and public corporations.
OKB used a digital platform to exchange files with partners and third parties, but found it was no longer suitable for what they needed. They were left searching for a replacement: a solution that could manage large files and could be rolled out quickly across the organization. But while the new digital platform needed to be flexible and easy to use, it also had to be secure. Any new solution needed to stand up to the rigor of Switzerland's strict data protection laws, and the high standards of privacy in the country's banking sector.
After weighing up several options, OKB settled on Tresorit — won over by the platform's wide range of functionalities, including the ability to manage and protect documents throughout their entire lifecycle.
Working with external partners
Now, when OKB needs to work with outside partners, the bank's team can invite them to join their Tresorit subscription with external user accounts. Third parties can then access dedicated folders where files can be uploaded, downloaded, edited, and deleted, so that the bank's suppliers can work autonomously without the need for endless access requests or sharing links.
Both employees and suppliers enjoy how easy it is to collaborate with Tresorit, an OKB spokesperson said. "Tresorit makes it easy for us to exchange files with our external partners without the need to always create links. Our partners can access the necessary files provided by us directly and easily in Tresorit – and so can we" they said.
But by using these new collaboration tools, OKB doesn't need to compromise on security. Using Tresorit's admin center, the bank can manage both internal and external users and monitor which data has been shared and accessed.
Tresorit's platform is not only GDPR and ISO/IEC 27001 compliant, but meets all privacy requirements needed within Switzerland's financial sector. In fact, Tresorit is one of the first companies to be awarded the prestigious Swiss Digital Trust Label — a new initiative designed to campaign for greater online protections, empower everyday web users, and distinguish organizations that go above and beyond standard cybersecurity regulations.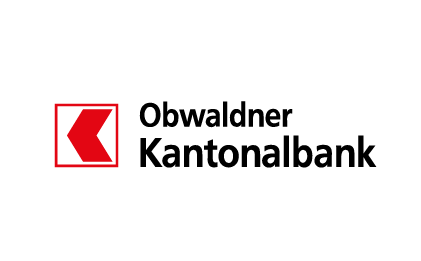 Company
Founded in 1886, Obwaldner Kantonalbank is a universal bank, providing retail and business banking products mainly to the canton residents (natural persons and legal entities).
Industry
Banking
Region
Switzerland
Size
51-200
THE CHALLENGE
New digital solution needed to be rolled out quickly and easily

External partners needed to regularly access certain files and documents

Platform needed to cope well with large files

New solution needed to match Swiss data laws
TRESORIT'S SOLUTION
Intuitive and easy-to-use interface

External partners can be easily added to Tresorit subscription

Dedicated folders for external partners to work autonomously

Admin center can monitor data access by external and internal users

GDPR and IPO/IEC 27001 compliant

Certified by the Swiss Digital Trust Label