Maximize productivity through security –
with business cloud collaboration
Elevate your business productivity with Tresorit's secure cloud storage for business, offering efficient file sharing and signing while maintaining stringent security, compliance, and data control.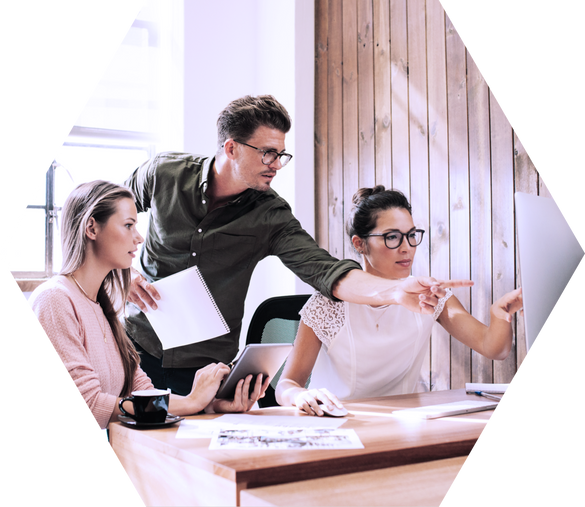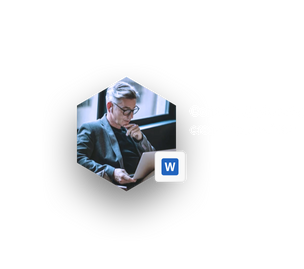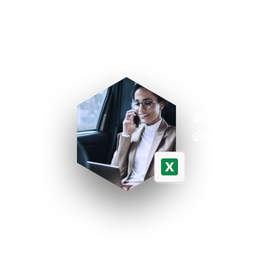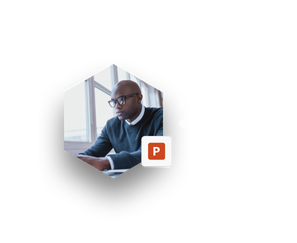 Tresorit named a 2022 Gartner® Peer Insights™ Customers' Choice for Content Collaboration Tools. See the key insights for IT decision makers!
Read the full report
Why trust others with your data if you don't have to?
Data breaches are a risk for every enterprise, no matter your business. Staying compliant with data protection regulations and industry standards or safeguarding files from corporate espionage while ensuring business continuity is a major challenge. The shift to the work-from-anywhere world, vulnerabilities in VPNs, and ransomware attacks underline how important keeping your files safe is. While deploying cloud services to empower a remote workforce is usually based on trust, you can take it out of the equation entirely by using Tresorit's zero-knowledge end-to-end encrypted secure cloud storage for business.
72%

of enterprise admins say secure file sharing for business is more important now than before the pandemic [1]

50%+

drop in attrition rates at companies that empower workers to work from home [2]

21%

of companies have security standards in place to enable secure hybrid working models [3]

80%

of respondents say insecure email attachments are a primary method of sharing files [1]
Stay compliant with Tresorit
Secure your business cloud storage, sharing, and signing with Tresorit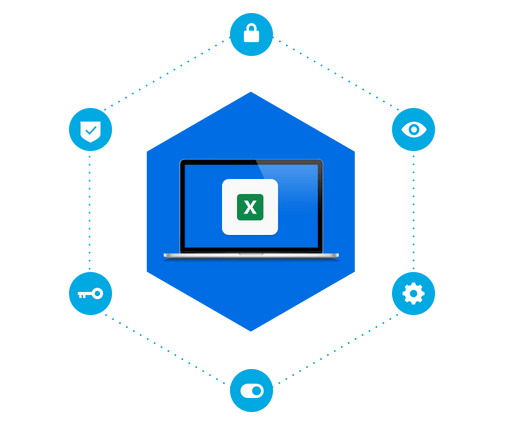 Enable secure business file sharing with granular access controls
Client-side zero-knowledge encryption means that no one can see your data until they are given access, not even Tresorit.
Stay in control of company files by setting company-wide or role-based policies for file sharing, storing, and retention.
Back up your data to ensure business continuity and protect your files from ransomware attacks.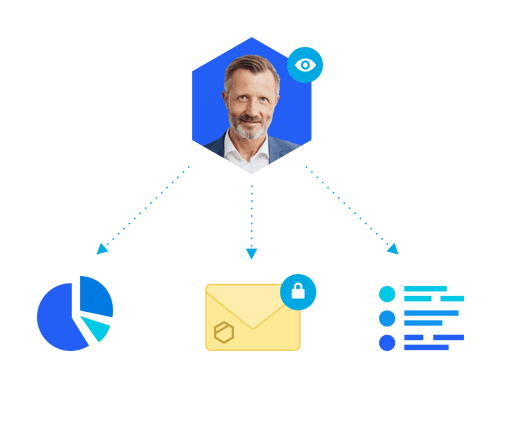 Automate administration and cut back on shadow IT
Integrate Tresorit with your active directory to quickly deploy role-based access rights and sharing policies.
Roll out integrations for Outlook or Gmail with ease and ensure all email attachments are replaced with secure sharing links.
Set up security tools that never get in the way with easy-to-use apps for all platforms and SSO support.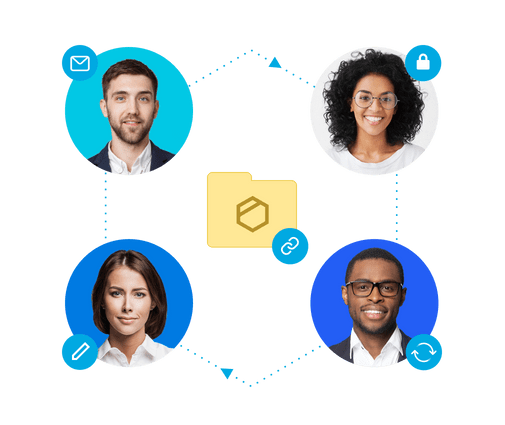 Empower your productive workforce with collaboration tools built for security
Access client-side encrypted company files securely and seamlessly with secure cloud storage for business, whether you're in the office, on the go, or working from home, all without the need for slow, insecure VPNs.
Sync files between all devices and users to ensure everyone is up-to-date and set editing tags to avoid file conflicts.
Collaborate with external partners through shared folders and encrypted share links. Receive sensitive files safely even if the sender doesn't use Tresorit with secure file requests.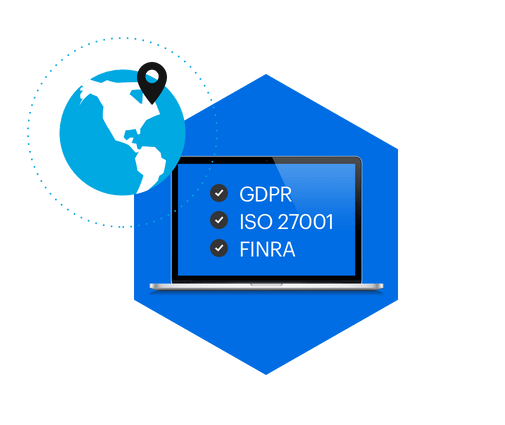 Achieve enterprise data protection to have peace of mind
Enable advanced link tracking and document analytics to build a comprehensive picture of how users interact with sensitive files.
Decide where you want to store your data by choosing from our data residency options in 12 locations.
Activity logs alongside reporting capabilities in Tresorit make audits hassle-free.
12,000+ organizations around the world already trust Tresorit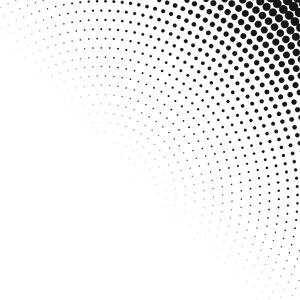 Learn how others are using Tresorit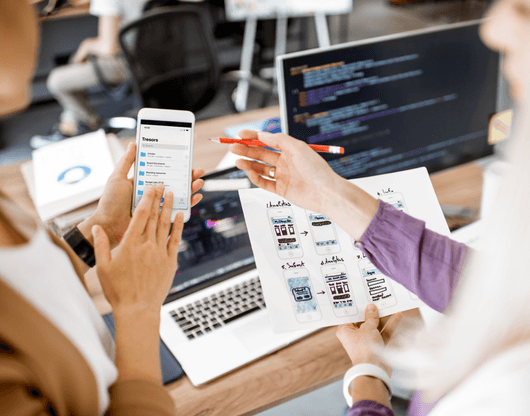 Tresorit has helped to make collaboration with external agencies smooth and secure as we continue to digitize our creative asset planning & development processes.
Attila Ács, Senior Digital Sales Expert and Product Manager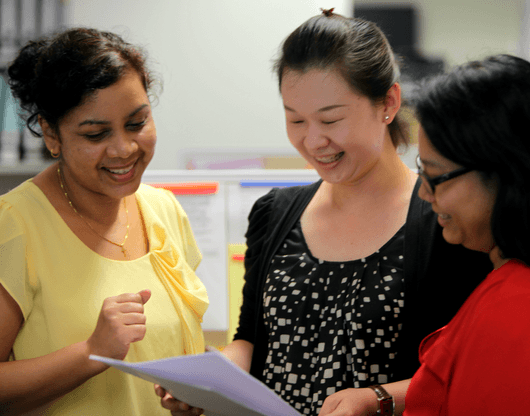 Security, confidentiality and encryption are therefore critical to the service we provide and we are pleased to be working with Tresorit to ensure this security. Tresorit's user-friendly interface and simplicity enables us to share data safely, flexibly and efficiently (…)
Govinder Mudhar, Group Infrastructure & Operations Manager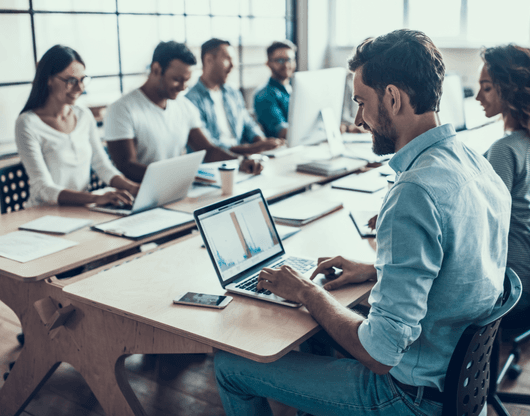 We've been using Tresorit since 2016, with a great deal of satisfaction. Some colleagues need to share massive amount of data with external partners. Tresorit provides this securely, effectively, and in a GDPR compliant way.
Gábor Borda, Service Delivery Manager, Deutsche Telekom IT Solutions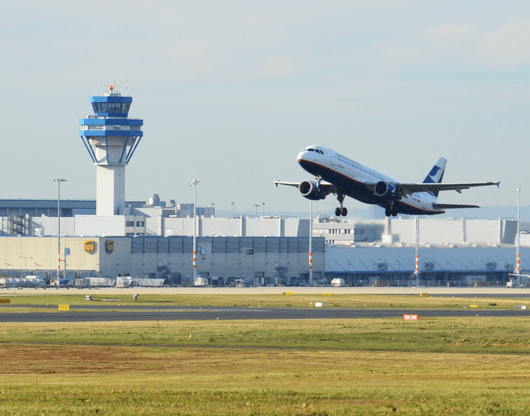 Tresorit allowed us to unify how we collaborate with external parties making file exchange easy and secure. It also helps us in project management and being GDPR compliant. It is a perfect fit for the requirements of the airport.
IT Project Manager Office at Cologne Bonn Airport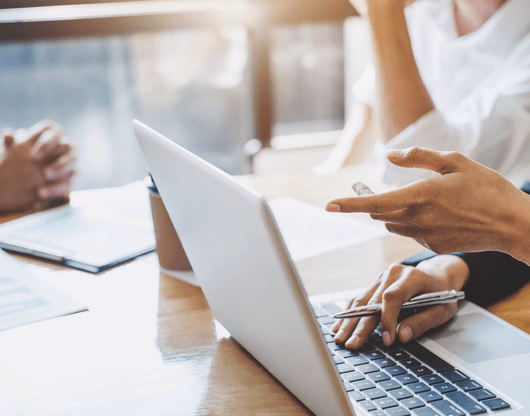 Initially, our R&D and Procurement departments wanted to play it safe when it comes to collaborating with external partners, suppliers and internal colleagues. Since then, the exchange of confidential documents has taken solely place via Tresorit.
Felix Nolte, Solution Manager Workspace at Viessmann IT Service GmbH
Take trust out of the equation and secure your organization with business cloud storage, sharing, and signing