How secure is Tresorit? – we are not afraid to ask hackers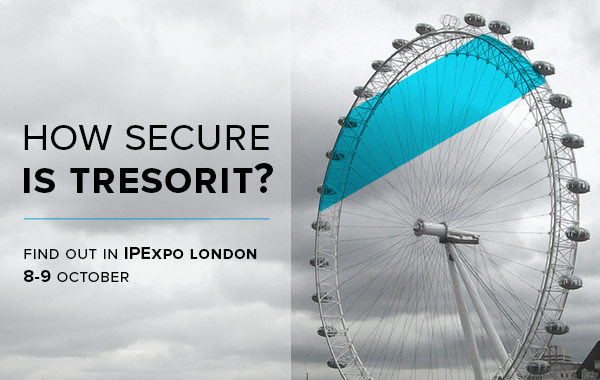 Tresorit is coming to the IP Expo in London. Our CEO, István Lám – data security and cryptography enthusiast – will go on stage with four hackers and discuss issues around data security, weaknesses of cloud solutions and more.

We are very curious what these independent experts, who have 'been on the other side of digital data protection', have to say about Tresorit's technology.

Our panel discussion participants used to be black hat hackers and proved their passion and competence in coding for a wrong cause. They stole source codes, identities, thousands of dollars or launched deadly destructive viruses and many of them ended up behind bars. After serving their time they  gave up criminal hacking and found themselves wearing a white hat in place of the black. They have channeled their talents into legal business opportunities like IT consulting or funding a startup.

If you're in London on the 9th of October, come and listen to the discussion at 11:40 at the ExCel and don't forget to visit our stand (B20).

Read on if you want to find out more about our panel participants!
Cal Leeming
His troubled childhood contributed to his involvement in carding (the online trade of stolen credit card details), which he became aware of after meeting people already involved in the illicit activity while browsing IRC chat rooms. It started with small purchases from food stores, but by the time he was caught in 2005 he had bought £750,000 ($1.2 million) worth of goods with over 10,000 stolen identities, and handed a 15-month jail sentence. After serving his time, he gave up criminal hacking.

Cal worked on a range of security consultancy gigs before settling on building things of his own. In the past few years he's set up a couple of businesses, his most recent being VoiceFlare, which is creating a VoIP application to rival Skype. The other, Simplicity Media, is an IT support firm. Cal is also an enthusiastic user of Tresorit, and will bring his personal experiences to the table. (Read more in Vice Magazine)
Lauri Love
Love, who is believed to have studied physics, maths and computing, was accused of breaking into US Federal Reserve computers and stealing personal information of employees. He wasn't looking for personal gain, though. A passionate person, Lauri wanted to fight for the ideas he believes in.
Darren Martyn
Former member and one of the founders of the LulzSec hacking group, Martyn was indicted on conspiracy charges in March 2012. Darren led a nonprofit group's local chapter in Galway, Ireland: the Open Web Application Security Project was dedicated to making websites more secure. Darren, feeling contrite, resigned one week before his arrest. Martyn would hardly be the first hacker to do good things by day and bad things by night and after serving his time, he switched to started using his skills within the bounds of the law.
Mustafa Al-Bassam
A former black hat hacker, Mustafa, aka. Tflow, was one of the six core members of the LulzSec hacking group, founded in the spring of 2011. He was also one of the affiliates of the online association of "hacktivists" known as Anonymous that targeted HBGary and HBGaryFederal, having done much of the actual hacking work. Tflow also managed the LulzSecurity.com website during its short run in June 2011. At that time he was still only 16.

After his brief period of legal transgression, Al-Bassam studied computer science at Kings College London. He has also emerged from his conviction with a desire to build things, rather than take them apart. He is currently a technology volunteer with Privacy International in London.

All the participants of the discussion have a deep level of understanding IT security. We will challenge the idea that there is no way that a public cloud could be safe, by addressing questions of security, confidentiality, and legal issues. It surely will be an interesting event, make sure you don't miss it!