Let's talk data confidentiality

Your co-workers, employees, teachers, and assistants are all gatekeepers of confidential information and could be a threat to privacy either by accident or on purpose. To avoid that, you should discuss what needs to be done to increase data security and act towards it.

Privacy is someone's right to keep control of their personal information, and confidentiality is the duty of anyone entrusted with this information to keep it private. Businesses are legally and morally obligated to manage personal data about their employees and clients with utmost care.
On Privacy Day, we want to raise awareness on data confidentiality in organizations. We created a self-assessment tool to help you understand and explain to others why privacy matters. We're also sharing actionable tips that you can use to evaluate and improve internal data protection in your business.
It may be surprising for you and your team to realize how sensitive the data you work with is. To see some examples, we asked an HR professional, a marketing intern, and a University teacher to test our tool. They were shocked to find out how critically confidential is the information they handle.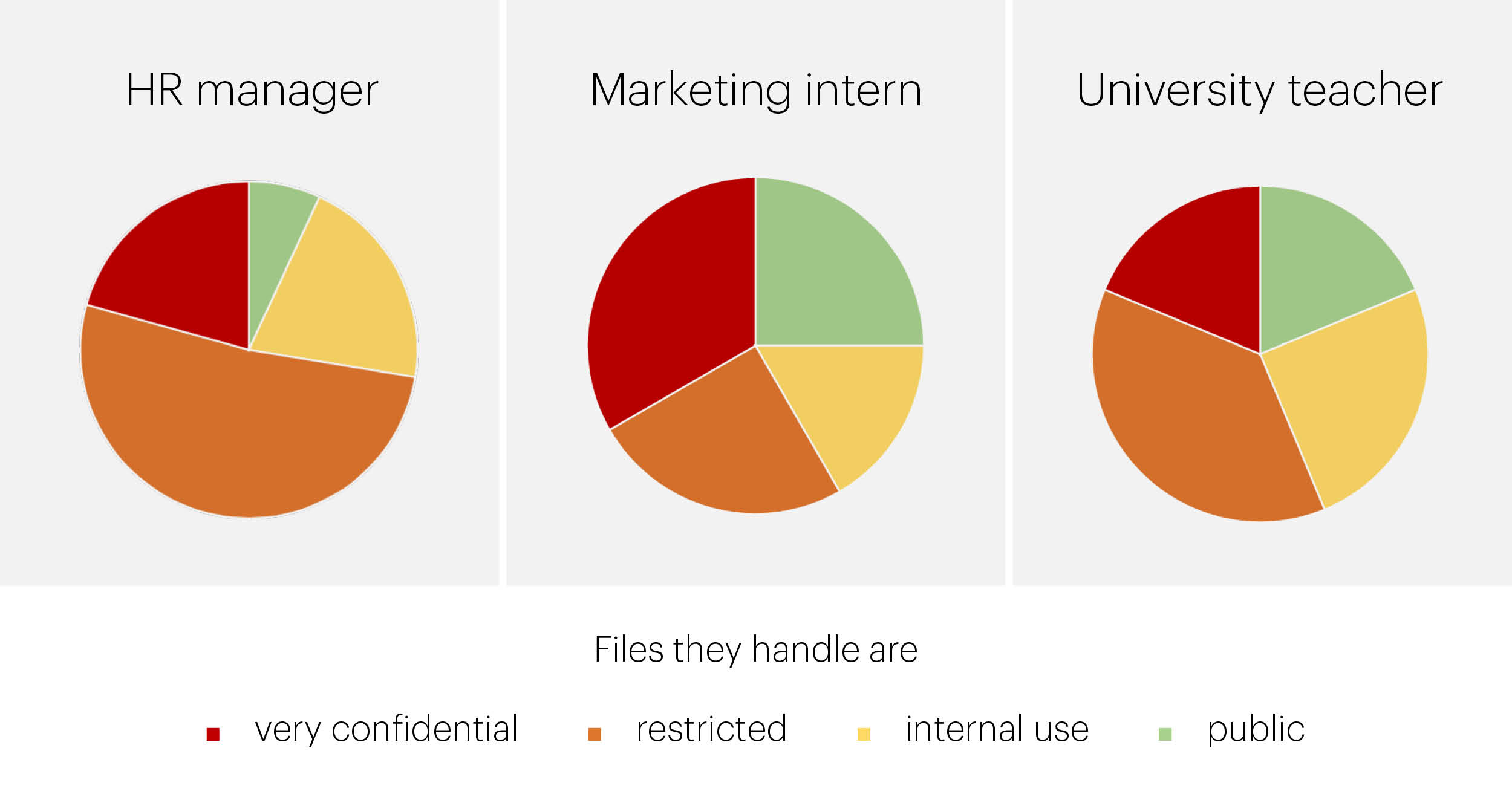 Staff and client privacy are pressing issues for businesses
Handling these data responsibly and according to law is a challenge for small businesses.
In Europe for example, the General Data Protection Regulation (GDPR) brings stricter regulations starting Spring 2018. On the other hand, unifying European requirements will make it easier for services to reach compliance in all countries.
To begin, you need to know what to protect. "Companies are already looking for help in preparation for the GDPR. They need to get started now. As a first step, it is useful to find out where you stand: What are your current data protection processes? Which third party services process your data, what are the associated risks and what measures can be taken to protect personal information?", advises data protection expert Regina Mühlich.
The first step: Find out what kind of data you have in your hands
Our self-assessment tool is intended to help you with this first step so that you can start a conversation with your team. Share it with your colleagues to identify which employees or departments have access to the most confidential document categories and where you need to dedicate the most attention. With our tips, you can start to make your processes more secure immediately.