Share and sync securely on all major platforms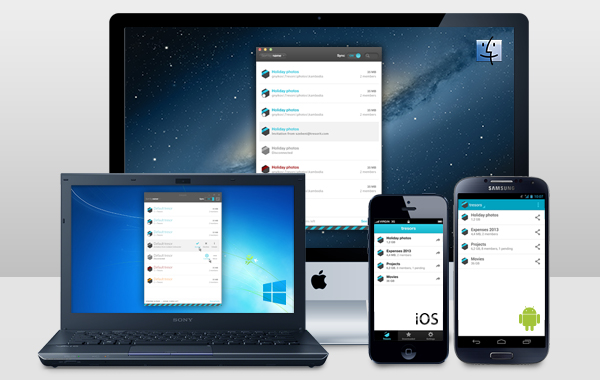 We're happy to announce that secure sync and share on all major platforms is right around the corner. Thank you all for hanging in there!
We listen to you
If you are one of our early bird users, you may have already noticed something out of the ordinary in the image above – an overhauled interface, fashionably designed in a new, azure and black color scheme.
We conducted a survey, involving several thousand members of our community and popped the question what they thought the future of security should look like. A quick glimpse into the answers: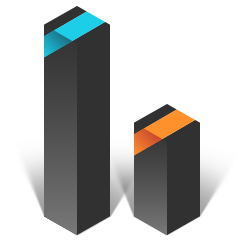 "It's more professional and that is what I want from Tresorit."
"It is more calming, exactly how Tresorit should feel like!"
Altogether, 65% said Tresorit should go blue. So based on your feedback we said goodbye to the old orange design.
A big step forward
Many of our users were enthusiastic about the simplicity of the interface, trustworthiness of the security solutions and highlighted that it is great that you can turn any of your folders into a tresor, so there is no need to move files around.

Plenty left to do! You have made several suggestions on how to make syncing and sharing quicker and more intuitive. Now it is our turn, and the Tresorit team is working hard to implement as much of the requested features as we can within the upcoming release. Take a closer look on some highlighted features:
In the new versions it will be much easier to follow syncronization status: we added a progress bar and an option to pause syncing.
 Did you know that you can share any of your tresors even with friends who have not yet signed up? – Click on share and type in their e-mail address, just as you would a Tresorit user's. We will let them know you would like to share something securely.
With the upcoming release you will also be able to invite multiple e-mail addresses at once.
We are introducing new notifications, making it easier to catch up with what's going on.
So, that's the latest from us! We kept it all simple and easy to use. No confusing, unnecessary extras, no fancy but useless stuff, no never ending loops for security.

Want to have some insight into why Tresorit does not currently have web access? Stay tuned, in the next post our founder Istvan will highlight the most important issues to consider.

Have any questions in mind? Contact us!