5 ways how Tresorit Drive helps you ensure compliance and boost team productivity

How can you foster team productivity with Tresorit Drive while managing security risks and ensuring compliance? In our blog article, we share some insights that can come in handy for business admins in particular.
When your team go about their daily business, storing files locally on their computers and syncing these files with the cloud will be perfectly fine to get the job done. However, there are several scenarios in which the synchronization process can make your team less productive. On top of that, it can also conflict with compliance and security requirements.

This is where Tresorit Drive offers a solution. Tresorit Drive allows you to access files in the cloud via a desktop file manager without having to download or sync them. It keeps team files end-to-end-encrypted on the servers while colleagues can access them easily in their file manager whenever they need to. This feature combines the best of two worlds: the flexibility of the cloud and the convenience of local storage. Read on for an overview of what Tresorit Drive can offer you:
Make remote work easier for your team. In the remote era we currently live in, collaboration increasingly takes place beyond the physical boundaries of the office space. Secure home office and off-site work are one of the main reasons why our customers choose Tresorit. Due to different security policies, downloading confidential files to private devices might be permitted, especially at larger companies. With Tresorit, admins can simply disable syncing to local drives and ensure that file management happens solely in the cloud. Users can easily access all files they need from their favorite file manager in a fully secure manner.
Stay in control of your sensitive company data. To comply with security standards like ISO27001/270012 or data regulations like the GDPR, businesses must ensure that they have strict device security policies in place (including hard-drive encryption, anti-virus, network management etc.). With work files scattered across different devices, locally synced files can present a huge security risk. As a preventive control method, storing files in the cloud only can help you protect them from unauthorized third-party access. In the case of a lost or a stolen work device, admins can simply unlink it and consequently disable any access to confidential data. Thus the possibility of data breaches can be reduced to a minimum, even if other security mechanisms like hard-drive encryption are not effective.
Save space on your devices. Collaborating on documents, especially on large files, requires space. Keeping all files in the cloud enables you to benefit from its maximum storage while saving space on your computer. With Tresorit Drive, your colleagues can access the entire company file repository securely from their file manager, regardless of how much space they have available on their hard drive or SSD.
Make employee offboarding and collaboration easier, compliant and risk-free. Data governance is crucial for companies managing confidential data. Personally, I found the ISO recommendations very helpful for planning and managing secure offboarding processes. The ISO27002 standard provides best practices on data access removal when an employee leaves the company or a contractor completes a project. Tresorit Drive is a useful tool to implement some of these best practices and fulfill compliance.  Keeping all files in the cloud makes it easier for admins to disable access to shared documents. In addition to that, Tresorit provides further control tools for admins to navigate this process - please check out our blog for more details.
Let your team work the way they like. One of Tresorit's main design principles is to shape the app's user interface in a way that reflects the design of the operating system. I often worked with professionals who were accustomed to managing files in their desktop file manager application such as Finder on Mac and File Manager on Windows. If your team is already familiar with working in their file manager, it might be more convenient for them to continue with their preferred workflow. Tresorit Drive makes this not only possible, but also simple.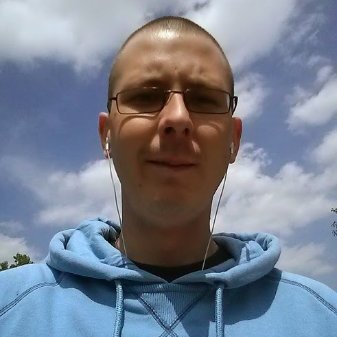 Zoltan held various compliance assurance, information security, audit, and operation support positions at IBM. At Tresorit he was working on our internal security policies as part of our ISO27001 certification process. Now he is working at Lufthansa Systems as IT Security and Compliance Specialist.