Secure file sharing with anyone
Most file-sharing solutions often lack end-to-end encryption – making them vulnerable to cyber attackers. But Tresorit completely encrypts all your files, always. For total privacy and compliance no matter who your teams share files with or where.
Business
Take control of your file sharing, email attachments and your file requests.
/ user / month, billed annually
Starts from 3 users
You don't need to buy cloud storage.
Tresorit named a 2022 Gartner® Peer Insights™ Customers' Choice for Content Collaboration Tools. See the key insights for IT decision makers!
Read the full report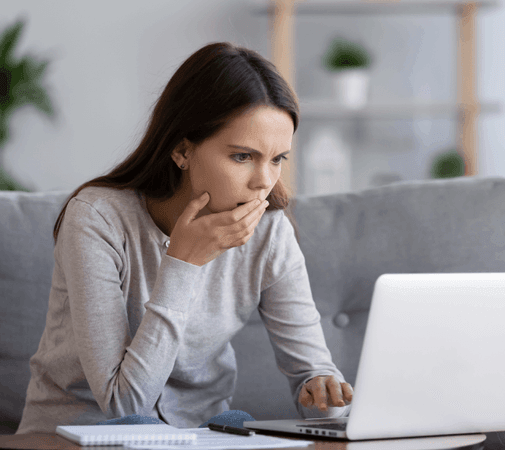 Every unencrypted file that is shared is a vulnerability
In traditional file sharing processes, files aren't encrypted earlier on the client but only on the server as it is more convenient to view, manage, and index unencrypted files.
And even if the files are encrypted, the files and their keys are stored in the same environment. If the environment gets compromised, it won't be long before keys are discovered and your sensitive data gets violated. Leading to irrevocable data detriments, financial loss, and even defamation.
Staying compliant while sharing sensitive documents shouldn't be so hard.
Encrypt and control access to all files no matter where or how they're shared
With a 5-step E2E encryption and zero-knowledge ciphering system, Tresorit's FileSharing system transfers your files in unbreachable, fully encrypted data vaults.

So you can grow your business confidently while staying compliant – effortlessly.
12 000+

Businesses around the world trust Tresorit

12 years

of excellence in serving our clients

0

breach incidents reported since 2011
Secure your company's file sharing processes now
No need for cloud storage. Tresorit lets you share files securely and confidently with end-to-end encrypted email and secure file transfer.
Easy end-to-end encrypted file sharing
Secure how teams and users share sensitive files even in cloud environments through zero-knowledge link sharing.
Apply granular safety controls such as Allow list, Open limit, Disable download, Watermarking, and Automatic expiry deletion to potential data breaches.
Share large, encrypted files simply and quickly with internal colleagues and external partners under the guidance of admin controls and email policies.
Stay in line with business compliance by generating auditable Access logs, SIEM integration and activity reports in just a few clicks.
See How Different Industries Use Tresorit To Share Digital Evidence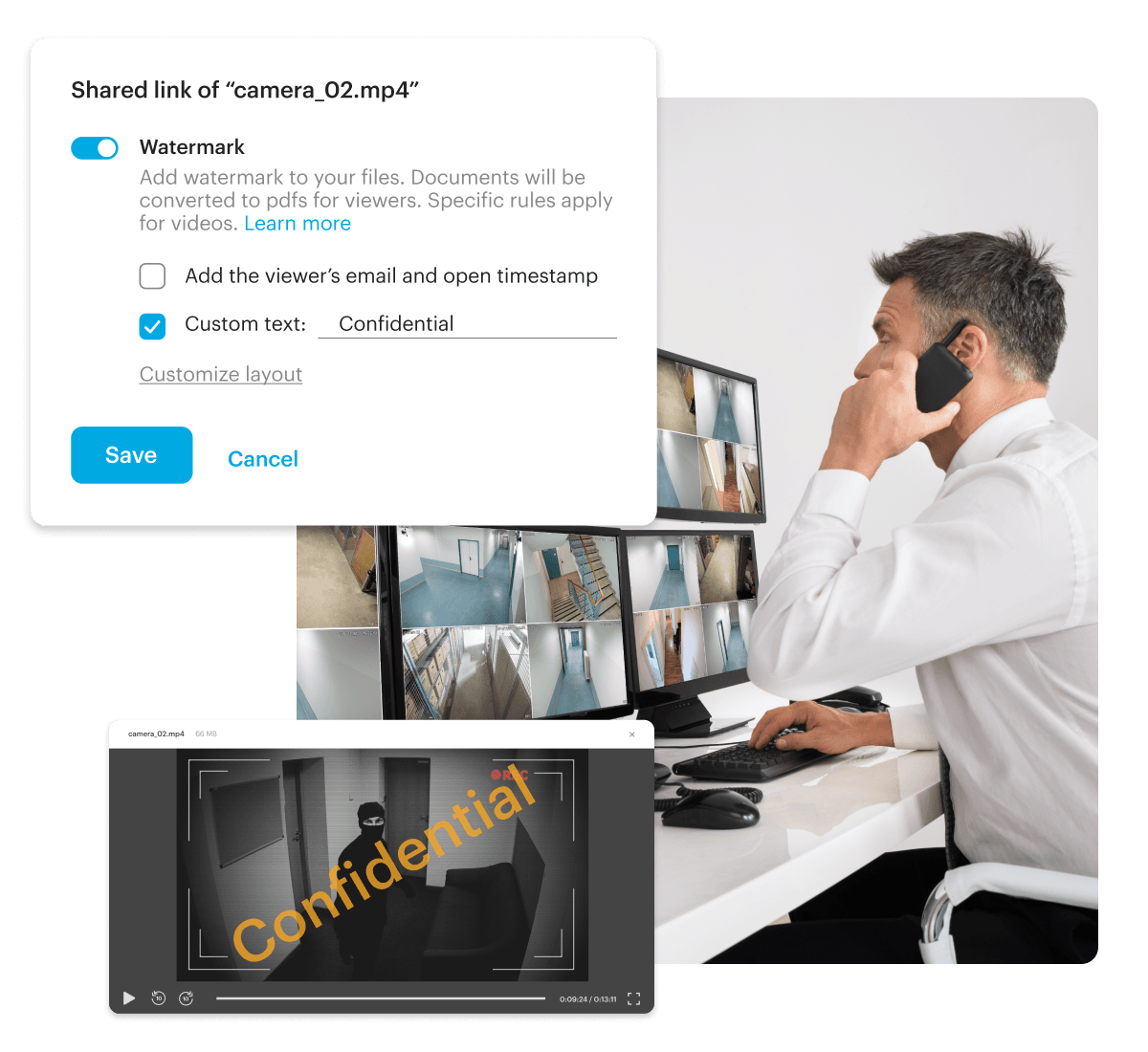 Safeguard video & digital evidence from unauthorized access
Share video evidence of robberies, shoplifting, or property damage with law enforcement, legal authorities, and insurance companies for expedited action.
Maintain control and avoid misuse: Add watermarks, disable downloads, and decide who has access and for how long, to protect the integrity of your digital evidence.
Tamper-Proof Evidence: End-to-end encryption ensures that digital evidence maintains its authenticity, while protecting files from manipulation or being ruled inadmissible.
Minimize Holdups: Share digital evidence efficiently in a secure cloud to avoid costly delays.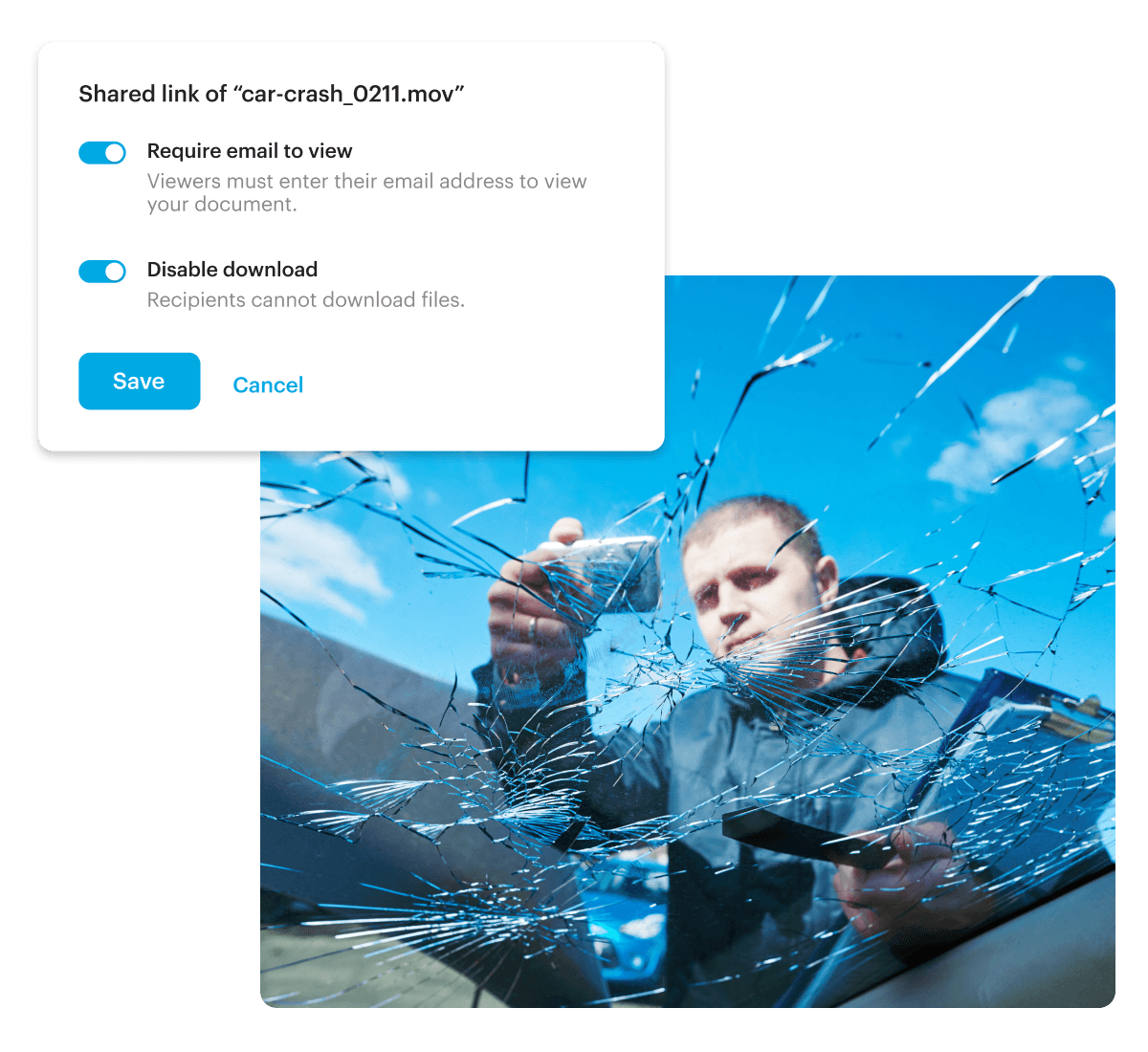 Enhance efficiency and accuracy when adjudicating claims
Accelerate evidence collection from policyholders while preventing fraud.
Process claims accurately and quickly: Give field investigators & policyholders a secure way to share digital evidence. Determine cause and liability in various situations, such as car accidents.
Ensure integrity and confidentiality: Prohibit unauthorized access with encryption and disable downloads when sharing files with claims adjusters, law enforcement, and legal teams.
Prevent Fraud: Create tamper-proof files by adding watermarks to detect and expose deceptive insurance claims.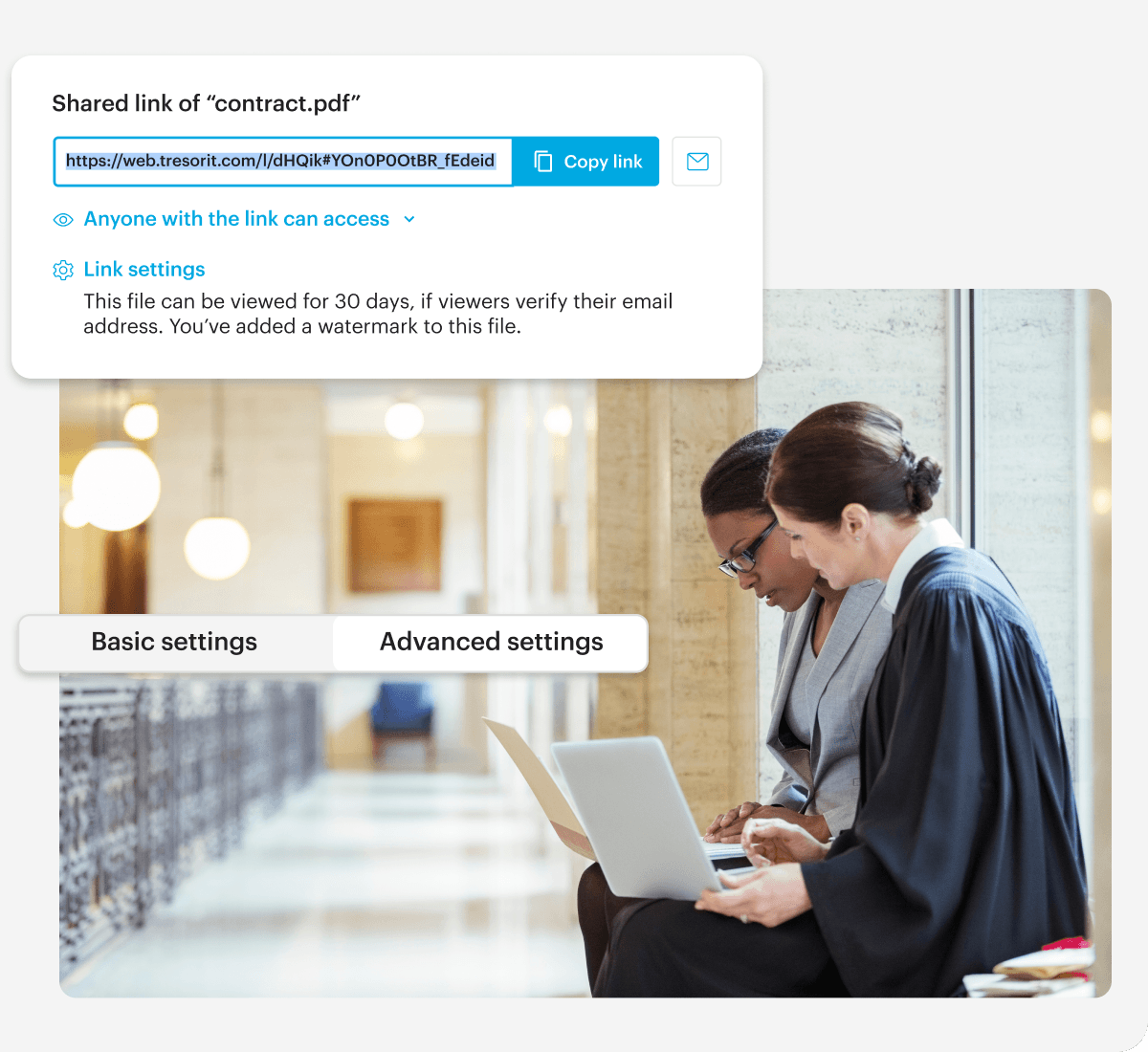 Collect and Share Digital Evidence
We are leaving the days behind when lawyers are receiving and sharing evidence physically. Today's modern age requires new, secure digital solutions.
Ironclad Security: Easily collect a wide range of digital evidence, such as documents and video footage securely in an end-to-end encrypted cloud environment.
Share with complete control: Send evidence to experts to build a strong defense. Protect your files with watermarks, disable downloads, and decide who can receive access and for how long.
Data integrity and confidentiality: Maintain the admissibility of your digital evidence throughout the legal process. Protect sensitive personal information, trade secrets, and proprietary data - nobody has access, not even Tresorit.
Business
/ user / month, billed annually
Starts from 3 users
●File sharing and email security
●Email Encryption plugin for Outlook included
Enterprise
●Compliance package
●Email Encryption plugin for Outlook included
Eliminate the risk of data loss with Tresorit FileSharing
Add multiple layers of security to confidential files to stay compliant and protect your company's precious data. No matter where, when, or how your company shares files.
Integrates seamlessly with Gmail, Outlook, and more to share files easily and securely between Macs and Windows PCs.
Comes with sophisticated, granular admin and access controls.
Allows you to recover crucial data and restore it with a single click.
Master secure file sharing with our comprehensive ebook: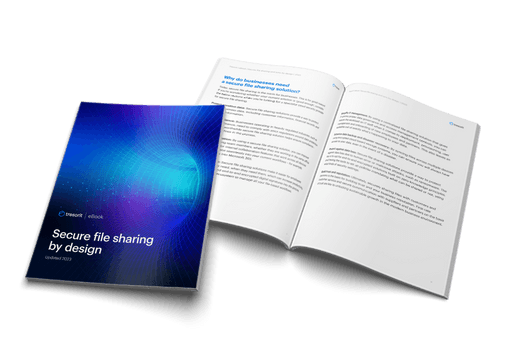 Discover how to safeguard your sensitive data, implement robust encryption techniques, and fortify your defenses against cyber threats.
Gain valuable insights to ensure the privacy and integrity of your shared files.
Need a packaged solution with a secured cloud storage?
Find Tresorit FileSharing fully integrated in Tresorit SecureCloud
Try Tresorit SecureCloud
Trusted by 30,000+ customers worldwide
Frequently asked questions