"Articulate the expression of love you want to show" – A chat with Hope4 founder Chris Lomas

Hope4 is on the ground in Moldova, working to support Ukrainian refugees displaced by the Russian invasion. We had a quick chat with Chris to better understand what's happening in Europe's poorest country and how we at Tresorit and anyone around the world can help the most.
Learn about Hope4's work in Moldova from founder Chris Lomas
in this short interview with the Tresorit Team.
Why help in Moldova?
As Chris explains in the video below, Moldova is Europe's poorest country yet receiving the highest number of refugees per person, without support from the EU or major international organizations. With limited organizational and logistical capacity, locals are stepping up and helping every way they can: opening their homes to refugees and ferrying them between the border and accommodation. Meanwhile, fuel prices are soaring worldwide, and the war in Ukraine is already affecting food prices, meaning residents have little hope of affording another tank of fuel out of the 150 USD/month average salary.
What is Hope4 doing on the ground?
The organization entered the country 12 months ago to support orphans and the victims of human trafficking. Chris explains that Moldova is the country most affected by human trafficking in the region, with 10% of the population estimated to have been a victim at some time in their lives. Sadly, most refugees fleeing the Russian advance are women and children, the two groups most at risk of human trafficking.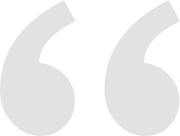 The benefit of having been here over the last twelve months is we've developed a strong network of contacts right across the country,
– explains Chris, highlighting how some of these facilities are now being used to house and support refugees.
Hundreds of Moldovans have chosen to open their homes to those now crossing the border with Ukraine. However, human traffickers are exploiting this trend. With social media and websites filled with offers of accommodation, there are no sanity or background checks to ensure that the refugees will find the safety they deserve. Chris and team are working to provide a safe and secure place for women and children. As people suffer immense mental trauma separated from their families and running for their lives, they are even less likely to recognize the warning signs.
Helping refugees while supporting the local economy
One element of Hope4's work is supporting the local infrastructure and economy. While all donations of physical goods are welcome, they take time to reach the region and can even present a logistical challenge. The infrastructure can quickly become inundated with donations.
Hope4 is working around this challenge by primarily securing goods already in the country. This has the effect of relying on supply chains and routes already in place and well tested, alongside supporting the local businesses and the poor nation's economy.
What is needed on the ground?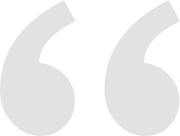 "What we need is financial support, but not put into some silo that is going to take weeks and weeks to filter through. (…) Whether it's me or whether it's another organization, support organizations that are on the ground, that can pivot quickly, that can apply funds immediately, and to make sure that the support that people are receiving is instant and in real-time."
Nevertheless, Hope4 doesn't just give money out. The team arranges for food and gets finances into the right places without delay, helping those on the ground secure the resources they need to help refugees from local sources.
Learn more about Chris' and his colleagues' work to support Ukrainian refugees at Hope4.love or on Chris's LinkedIn page. Taking Chris's message to heart, please consider donating to Hope4 or any organization on the ground actively helping refugees in Poland, Moldova, Hungary, Slovakia, or Romania if you can. As Chris said: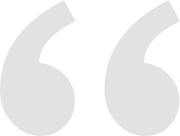 Find someone who can pivot quickly, who can articulate the expression of love you're trying to show very quickly, in real-time, and if it's not me, find someone else.
Find someone who can pivot quickly, who can articulate the expression of love you're trying to show very quickly, in real-time, and if it's not me, find someone else.
You can help too! Visit GoFundMe to donate easily and help those in need quickly.