Do you actually know what you signed up for? Find out today. It's Data Privacy Day!

Today is International Data Privacy Day, which aims to grow privacy awareness among consumers and businesses.

Frequent news about data breaches, hacker attacks and government surveillance have made people aware and concerned about their online data security. But most of them do not know how to protect themselves: a study by Microsoft found that ~80% of internet users claim to be not fully aware of what personal data is collected about them online.

To help you take care of your privacy, we listed what data the biggest online companies might collect about you.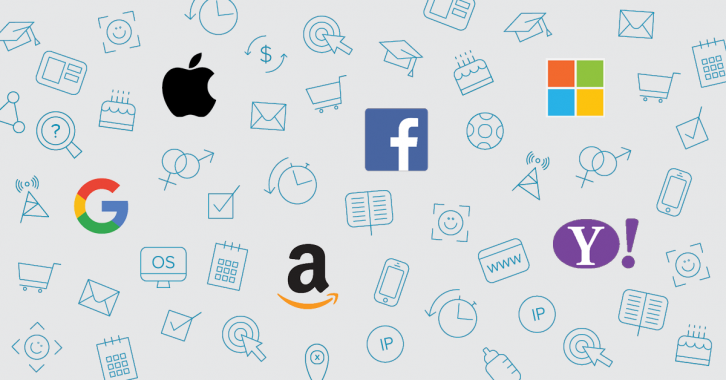 Celebrate Data Privacy Day by checking what personal data Google, Facebook, Apple and other big tech companies know about you.
We also asked some of Europe's best privacy experts and enthusiasts to share their advice. Here is what Andy Yen, co-founder of secure email service ProtonMail, Martin Blatter, co-founder of secure messaging app Threema and our very own co-founder & CEO Istvan Lam recommends:

­Which of my personal data should I be most careful with? What is your biggest personal privacy fear?

Istvan (Tresorit): The obvious ones are credit card, passport and social security number. But I consider highly sensitive my medical or financial data and even my daily routines – like what time I leave my house every day to the gym everyday. Someone with bad intention can misuse almost any kind of information about you.

Are you using Facebook? If so, what measures do you take to protect your privacy?

Istvan: Yes, I do. First, I use two-factor authentication, I don't allow any third party applications to access my Facebook profile. In addition, I treat everything on Facebook as if it was public, even the private chat. I minimize the posts relating to my private life. Also, I don't confirm any friend requests I am not sure of.

"I don't have anything to hide" ­ What is your message to someone who said this?

Martin: If you have nothing to hide, would you allow the government to install a surveillance camera in every room of your apartment? Privacy is about protecting your private space and not to anti-social or illegal behavior.

What is privacy worth?

Martin: Privacy is a fundamental human right and, like freedom of speech, is one of the building blocks of a democracy. Therefore it can't be measured in currency.

Tell us about a hidden (online) privacy violation that most people don't know about.

Martin: Many ad networks use all kinds of dirty tricks beyond simple cookies to identify you as a person and collect data about your interests, your behavior, your friends. So-called free apps are never free. If you aren't paying, you're the product.

Andy (Protonmail): Most web companies today are not in the business of protecting user data. Their core business is actually exploiting user data to serve targeted advertisements, so privacy is at odds with most of the internet's business model.

Do you think more companies might chose to put privacy first in the future?

Andy: We know that people today care more and more about online privacy, so privacy focused services will play a larger and larger role as the internet evolves.

Istvan: Services that put privacy first already exist. We hope to see people become more privacy conscious and opt for services that respect that. Users have a lot of power: if they demand privacy protection, companies will react and/or new, privacy-focused players might rise up.
Choose online services that put your privacy first and use end-to-end encryption. Check out the ones Tresorit experts use.