Technology industry should get serious about protecting the privacy of its users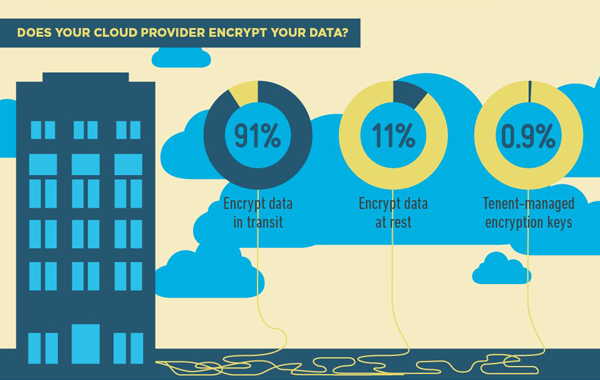 If you are a regular reader of privacy and cyber security articles on the internet you surely are familiar with the 'privacy is lost' argument. We are here to disagree. So does Edward Snowden, the former National Security Agency contractor, who gave his first live talk on Monday at SXSW conference.

Snowden, and many who reported on the event argued that mass surveillance – we have lately gained knowledge about – isn't just a problem from a "digital rights perspective".  Surely this is an important aspect of the issue, but not the only one. If the NSA can get access to all the user data, then Chinese and any of your competitor's hackers will be able to do so as well.
Encryption solves privacy concerns. Why don't people use it?
This is a tough question, there are many reasons of abandoning encryption. The surprising thing is that it rarely happens because of laziness. Everyday life has speeded up and the world became more connected through social platforms, we all aim to get things done effectively. Essentially this is a good thing we are not willing to give up – however the previously encrypted tools were not helpful in reaching that.
Encrypted services have to improve: they are hard to use and inconvenient.
Back in 2011, when we made the first Tresorit steps by benchmarking the 'encrypted' market, many of us had a hard time finding out how these tools work. We believe that a good service won't stop your workflow, and you don't have to be a trained security expert to be able to use it. The latest generation of tools should be able to pass the Glenn Greenwald test.

Also complicated user interfaces and workarounds leave too much space for user generated errors. Typically when someone shares their private PGP key instead of the public one, it can be derived from lack of knowledge. But why would one have to be trained to use a service for sending emails and files which should be a pretty easy thing?

​Combine crypto talent with user experience designing expertise. It sounds easier than it really is, but we and many others are convinced that this is the way to go.
Not all encryption is equal. Aim for end-to-end encrypted services
If you are not a techie person, there is one technical detail you should remember: not all encryption is equal. Most of the services we use (even Google and Facebook products) transmit information in encrypted form to protect it from third party attackers. But it is only end-to-end encryption which ensures that not even the supplier's server can access your data. While in the first case your content gets exposed if the servers are hacked, client-side encryption ensures that it is you and only you who can control the access and share it.

Cryptography has been around for thousands of years and has not really been the game of the masses because of its complicated nature. This may be the reason why experts have not found the way to reach broader audiences yet. It is also true that even basic and critical features like collaboration and sharing are especially hard to do with the current encryption tech. It requires generating encryption keys, sharing them securely, and managing them across devices and contacts.

Did we lose your attention in the previous paragraph? Almost sure we did. And that's all right. This is exactly the point. 

New generation of secure services are expected to offer all those security solutions, but also run them silently so users can focus on what really matters. Security is essential but should not be in the way.
Find secure and easy to use solutions.
It may seem to be a good idea just to go with the flow and use services what others do – but services offering real security may not have become mainstream yet. Nowadays confidentiality matters more than ever: become a leader of your network and try new solutions. Browsing through relevant tech and business sites you will find many articles about services worth experimenting.

Let us know what you think about Snowden's points or SXSW takeaways. Did we miss something on this topic which worked for you? Tell us in a comment.
We are currently working on our blog, so the discussion is moved to our social channels. Let's be friends on Facebook or Twitter!