A great user experience is the best way to keep security levels high

Digitalization is one the biggest topics for companies of all sizes. From small processes to a complete redesign of the shopfloor, all kinds of initiatives are taken to reap the benefits of smoother workflows and a better exchange of data. When it comes to signing documents though, an old technology is used: wet ink signatures. That's quite odd, given that first applications to offer the possibility of a digital signature were already introduced in 1988 – not to mention the RSA algorithm, the foundation of today's most sophisticated encryption technology that was published in 1977 already.
Already in 1999 (which surprisingly fast in the world of bureaucracy), the EU issued the Electronic Signatures Directive 1999/93/EC – the foundation of today's eiDAS regulation. With the ESIGN Act of 2000, digital signatures became legally binding.
That leaves the question of why the big breakthrough of electronic signatures took so long. At the Global Cyber Conference in Zurich in September 2022, our CEO and co-founder István Lám shared his thoughts on this and discussed how to make document signing faster, easier, and more secure.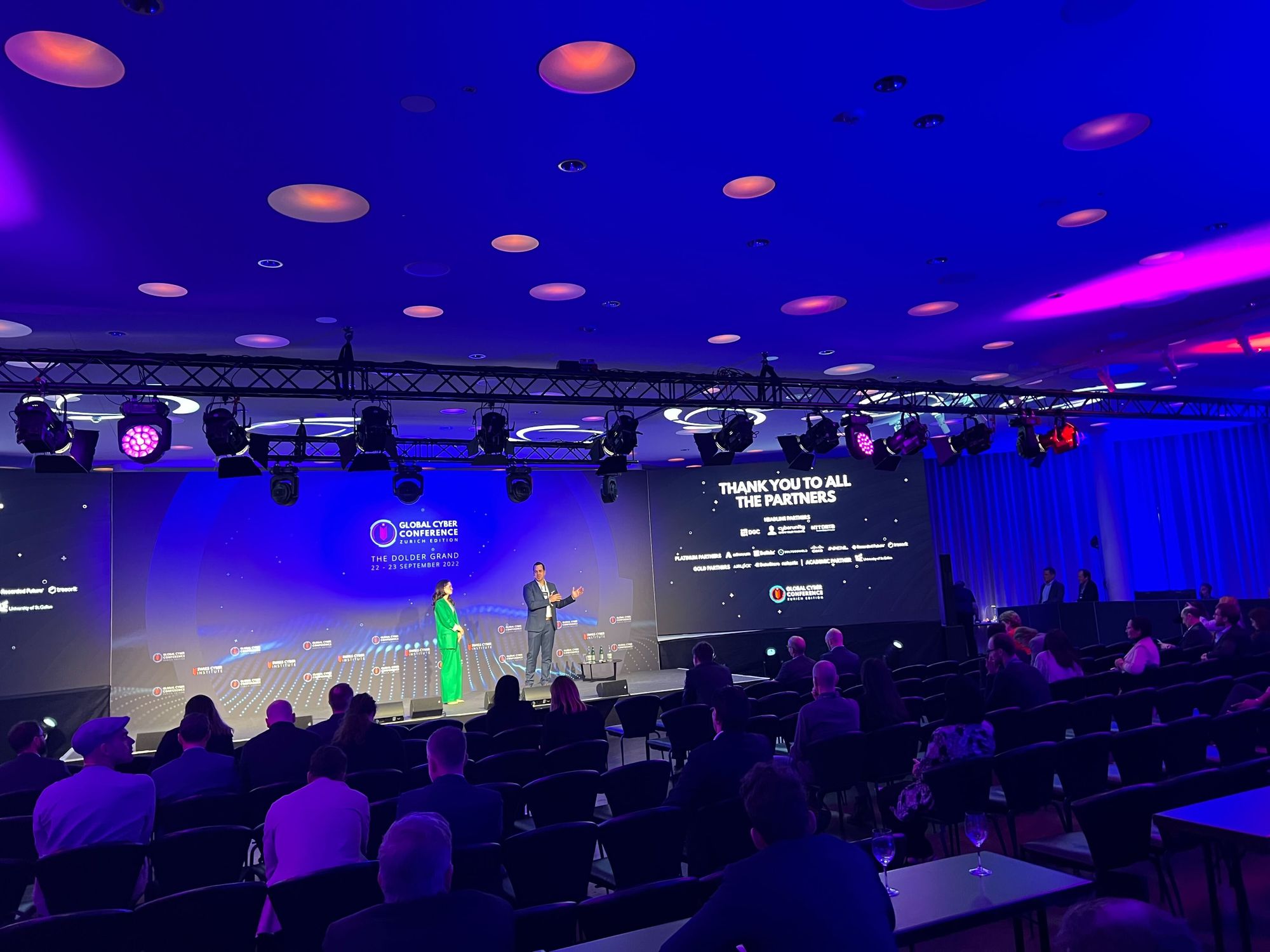 Ahead of the event, Samir Aliyev, CEO and Founder of the Swiss Cyber Institute, took the opportunity to speak with István on the key elements to consider when integrating an eSign solution into existing workflows and the role of combining the highest security standards with a great user experience.
SA: At the moment, digitalization is a core strategic topic for a lot of companies. Where do you see the role of security in that context?
IL: I think it's clear to many decision makers that digitalization doesn't mean transforming inefficient analog processes into even less efficient digital ones. That's why many digitalization initiatives focus on efficient human-centered workflows and finding the right way to carry out process automation.
But it's when we work along these kinds of lines that security problems usually appear — which means that strong layers of security are critical. Tresorit's approach is to secure workflows related to the sharing, processing, and signing of documents with end-to-end encryption that's easy to use. We also focus on creating a great user experience, as it's the best way to avoid shadow IT and keep security levels high.
SA: New channels of communication generate new risks. How does this apply to digital interactions such as instant messaging or file sharing?
IL: The convenience of these technologies has led them to become a great success in the enterprise world. That should show everybody in the security business the real importance of having a great user experience.
On the other hand, actual end-to-end encryption is used in shockingly few B2B workspace environments. We believe only an integrated solution with strong end-to-end encryption that follows the zero-trust principle can tackle those challenges.
SA: Despite the growth of new workspace solutions, email remains of businesses' most important tools. What is your approach to securing our inboxes?
IL: Our goal is to integrate end-to-end email encryption into existing workflows, making it as easy as possible for users to send emails securely. We focus on industries and sectors that handle confidential information and comply with strict data protection regulations, like the legal sector, healthcare, finance, HR, and R&D.
SA: Many documents exchanged in the enterprise require a signature. How can digitalization and security work in those areas?
IL: Signing a document in the EU is either quick and easy or legally binding — but rarely both. This challenge stops businesses from digitalization because paper-based wet ink signatures still need to be used for legal purposes. Even companies who are otherwise fully digitalized — employment firms, car dealerships, online banks —still need to have contracts that are signed on paper.
Our goal is to fully digitalize document management, from creation and approval to signing, and archiving. For this reason, we're introducing an integrated signature service to our platform, which will be able to provide binding signatures in 60 seconds or less.
Curious about the potential of digital signatures? Learn more about eSign in our on-demand webinar or try it for free below.