Combination of mobile and cloud technology transforming communication. See how!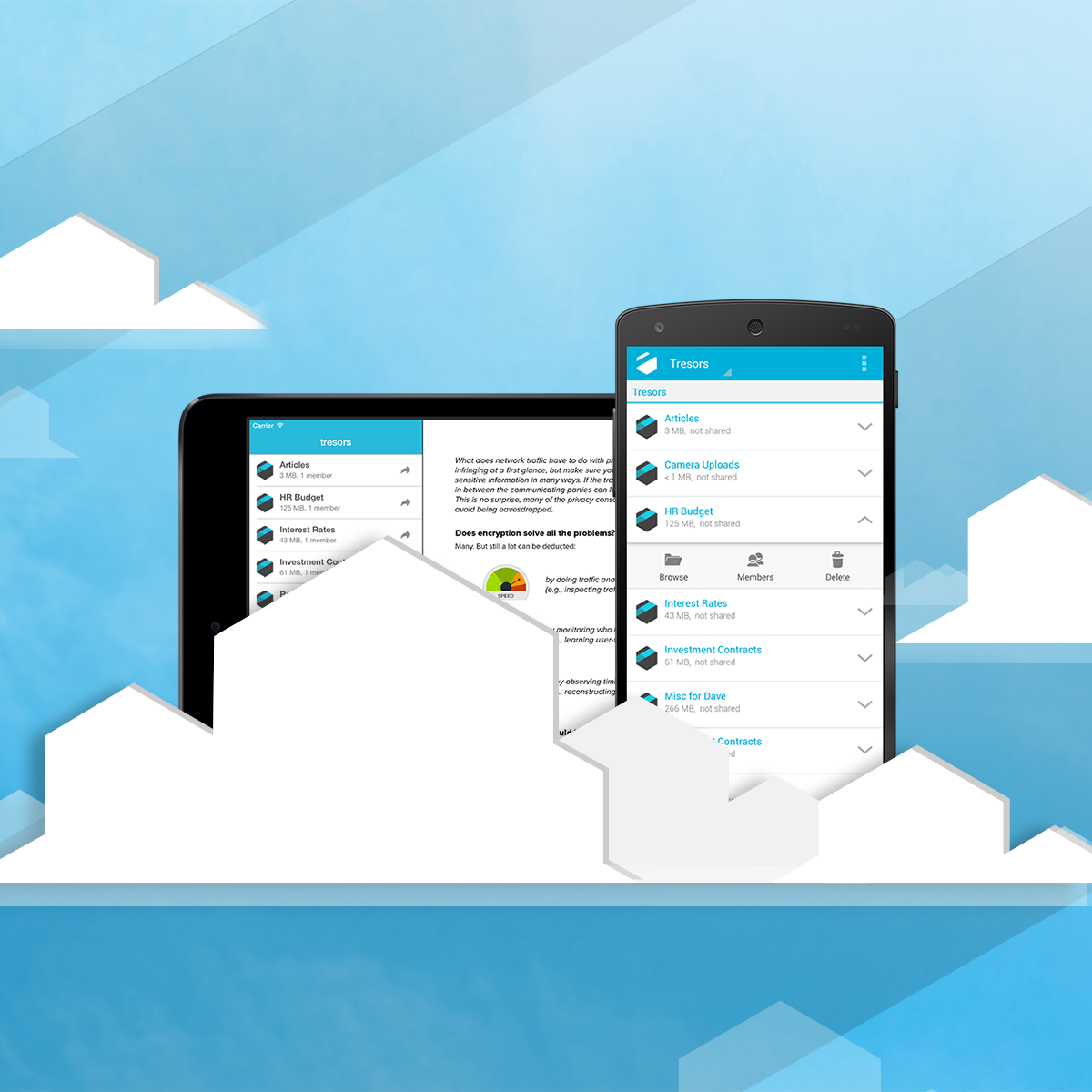 Mobile is transforming communication. Expands ways in which we interact. Advances the next payment system that alters commerce.  Gains more and more ground in everyday life. No wonder Mobile Word Congress (MWC) is one of the most waited conference of the tech word around a year. As some of our developers are enjoying the last moments of MWC in Barcelona*, we decided to put a short takeaway together.
Reports and MWC news are all around the internet these days. Some highlights a new product, some shares interesting insights from the speakers' talk. What we would like to add is a simple recognition. Mobile devices – more specifically the ones that are available for average users – are getting to a point where innovative technology does not necessarily add competitive advantage to manufacturers.
Visit our previous post to get insights on mobile trends and Tresorit for mobile.
We are not implying that mobile devices are as good as they can ever get. Actually quite the opposite. Average smartphone users often have to face the fact that their phone is short on storage, runs slowly and freezes at the worst possible moments. R&D departments have a lot to do. What we are saying is it will be difficult to fix current issues and add brand new technology and still stay cost efficient and offer better value for the price. This is where cloud based solutions come in to the picture.
the cloud as the drive for further expansion of mobile ?
There are two trends that should be mentioned. Accessibility of content and integration between desktops and mobile devices is becoming crucial. This pushes platform providers to shift their focus from devices and come up back-end cloud server solutions.
On the other hand service providers also follow this lead and build their service more cloud dependent. This way apps are becoming more convenient to use but on the other side this process also means more network connectivity and bandwidth dependence for users.
Security – it matters!
There is an additional factor, which cannot get enough recognition when talking about the cloud: security. Being able to control your flat's energy system from your office and moving your businesses sales process to the cloud are equally beneficial (and in many other cases it is fun too!). However one should not forget about digital privacy and making sure that all the data (especially if it is about your behavior or some other way personal) is properly handled. At Tresorit we create secure transmission channels and encrypt all the data before uploading to the cloud.
The amazing growth of mobile technology** is clearly shaping our everyday life. As mobile platforms and infrastructure evolves, their use of cloud computing will deepen that impact and even shape it. Also make sure, you won't make any compromise on security. It is surely feels bad (and this is a very nice way of stating it) to be one of those who's digital identity or even more gets stolen.
Let us know how you see these progresses and give us your thoughts on the expansion of mobile technology.
We are currently working on our blog, so the discussion is moved to our social channels. Let's be friends on Facebook or Twitter!

* A team of three from the Tresorit Core Team won the #C++GrandPrix by NNG, which was a hackaton focusing on C++ based solutions. We are extremely proud of them for taking challenges, testing their coding skills and winning their way to MWC 2014 Barcelona.
** Did you know that in African countries many startups build products combine the use of mobile technology and agriculture? Innovation comes in so many, amazing forms.