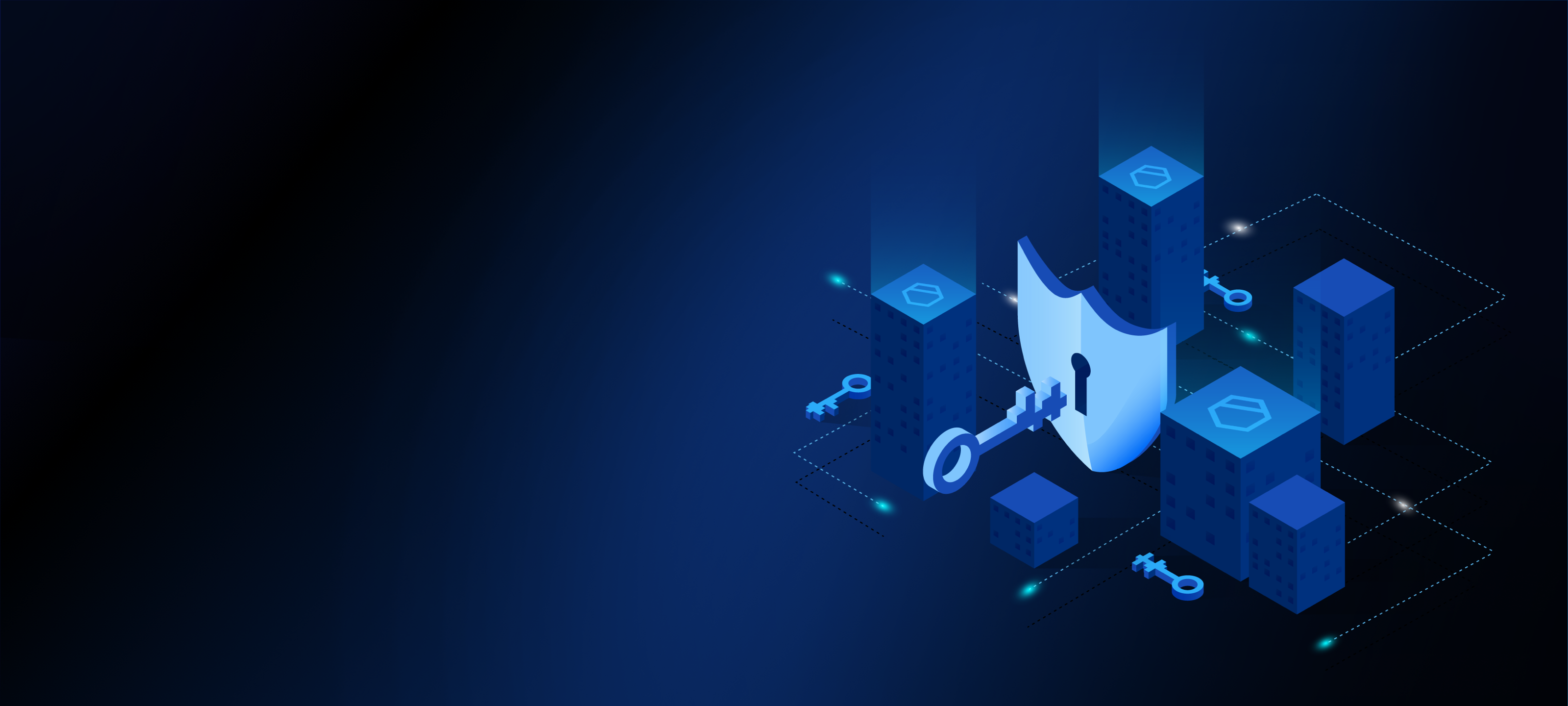 Empower your employees with
secure cloud storage
Let your in-office and remote teams collaborate freely from anywhere – without sacrificing privacy, security, compliance – or speed. With Tresorit's fully-encrypted and secure cloud solution.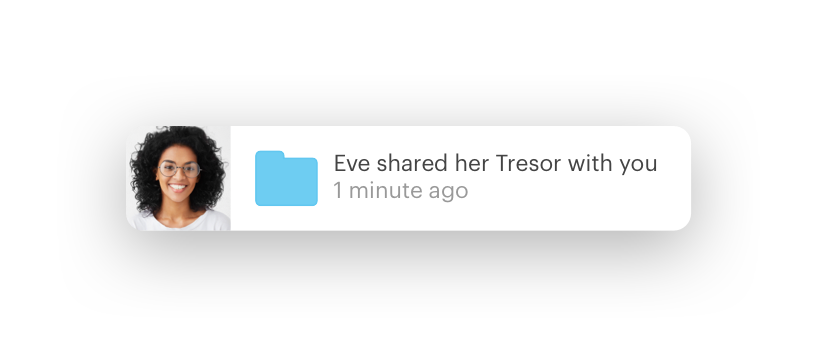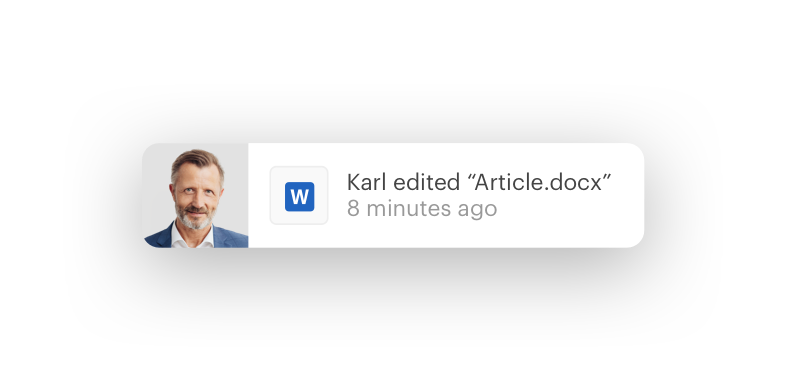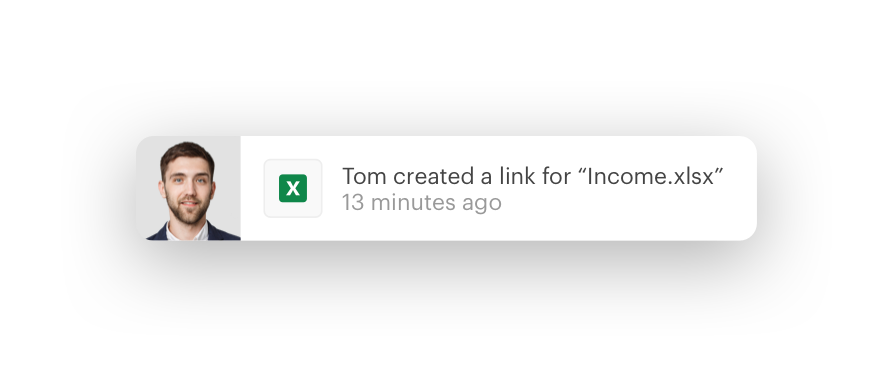 Tresorit named a 2022 Gartner® Peer Insights™ Customers' Choice for Content Collaboration Tools. See the key insights for IT decision makers!
Read the full report
Let work flow freely no matter where they're working from
Secure online storages are reflections of the future of work. As enablers of a hybrid workforce, they connect teams, provide instant access to company data, and improve efficiency. However, the ever-growing number of connected devices, remote access, and stricter data protections require security to become an integral part of every next-gen secure document storage.
13%

increase in productivity measured in home office workers [1]

78%

of business leaders believe remote collaboration is here to stay [2]

40%

of respondents consider mobile devices primary IT security threat [3]

97%

believe remote workers are more at risk than office workers [3]
At Tresorit, we believe that
online collaboration doesn't have to compromise security

_
access to data should be seamless and risk-free from anywhere
Create a digital workspace or augment your existing one with a secure cloud solution that protects sensitive data and improves productivity.
Collaborate with peace of mind internally and externally while staying in control of your data.
Empower your teams to stay safe and productive in the work-from-anywhere world.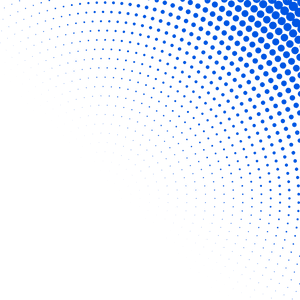 What's included in your SecureCloud
Tresorit
Tresorit Secure Cloud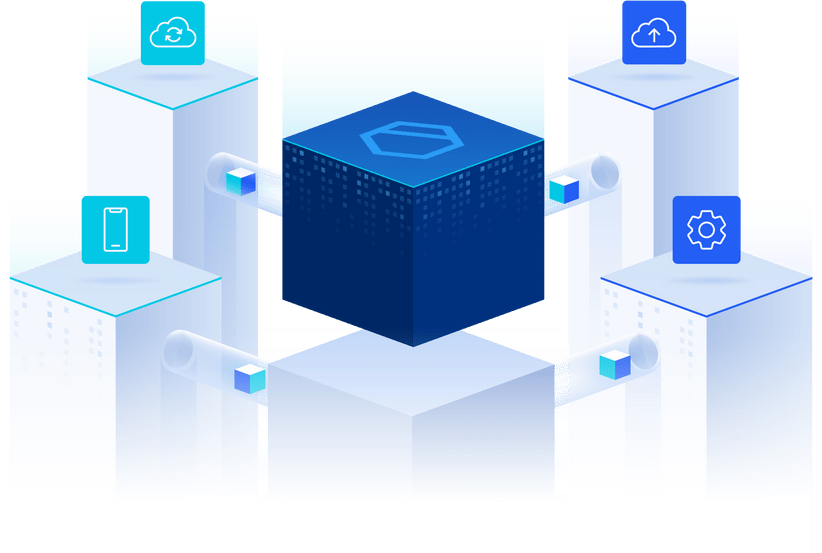 Secure internal & external file sharing

Exchange files with clients, partners and teams using encrypted links.

Secure mobile access

Keep your information private when you work on the go.

Encrypted storage & backup

Store and backup your sensitive data in a secure cloud storage.

Protect your data with secure cloud storage and backup solutions

Manage users, policies and file sharing activities centrally in a compliant way.
What you and your teams can now do with your Secure Cloud Storage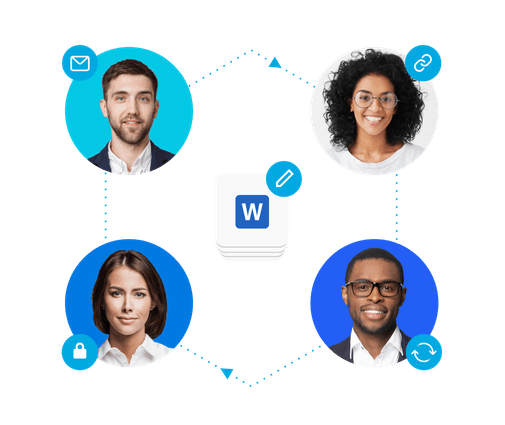 Collaborate with colleagues and partners, safely
Virtual collaboration and workflows shared with partners, clients, and other teams are the norm in today's business operations. Manage what happens to your information, whether it's shared internally or with partners outside your organization.
Replace risky email attachments with secure Tresorit links using our user-friendly plugins for Gmail and Outlook.
Control access to every folder with granular user permissions. Stay productive with secure remote working tools, including 'mark as editing', and Tresorit file paths.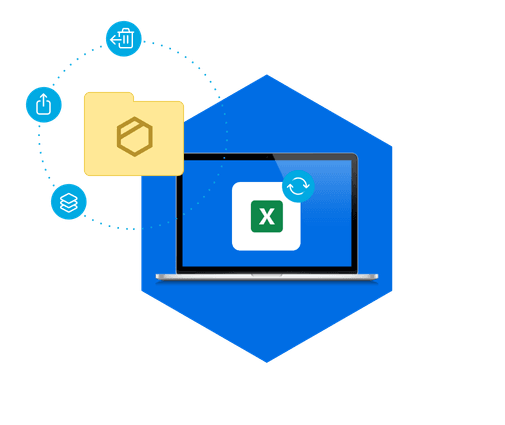 Protect your data with secure cloud storage and backup solutions
Manage your workflows more efficiently with encrypted folders and enable need-to-know access to sensitive files and data.
Automatically sync files, so your teams and partners are always working on the latest version.
Back up your existing folder structure – or selected subfolders – with end-to-end encryption in just a few clicks.
Increase employee comfort by integrating Tresorit Drive with your file manager and extending your local drives.
12,000+ organizations worldwide already trust Tresorit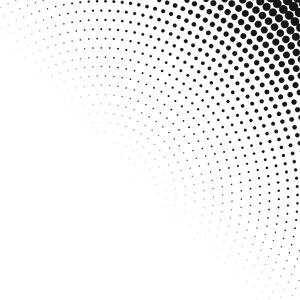 Stay productive on the move
Live up to the demands of hybrid working by enabling your global workforce to use Tresorit's apps on all major platforms.
Send documents, collect files, share and revoke access easily – whether you're working from home or on a business trip.
End-to-end encryption keeps your information private, even when files are sent or downloaded on the go.
Control and manage your data & users centrally
Oversee your company data, file activities, and user management via Tresorit's governance hub for admins.
Enforce a wide range of company policies and rely on our activity tracking features to see how your teams work in Tresorit.
Connect your Active Directory to Tresorit and simplify sign-ins with SSO.
Protect lost devices by requiring multi-factor authentication, wiping files remotely, or unlinking devices.
---
Here's what else you can do with your secure cloud storage
Manage your links' security settings with passwords, expiration dates, download protection, email notifications and open limits for maximum access control.

Replace risky email attachments with end-to-end encrypted links and send them directly from Outlook or Gmail

Track shared files and see the email address, open date, IP address, and platform used to open the links you shared

Receive files securely from anyone - even from external parties without a Tresorit account

Oversee all shared links in your organization, including access logs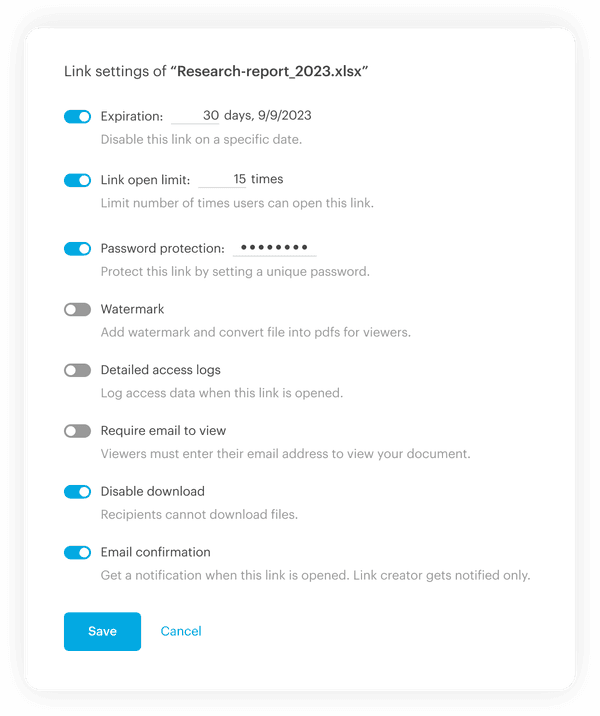 See more features
Secure internal and external file sharing

Dynamic watermark

Disable download and print

Mark as editing

Encrypted storage and backup

Tresorit Drive

(Selective) filesync

Version history

Secure mobile access

Apps on Android and iOS

Save files for offline editing

Annotations on iOS

Admin control and user governance

Tresorit for Outlook policy

Remote and local device wipes

Advanced link tracking
See who else has chosen Tresorit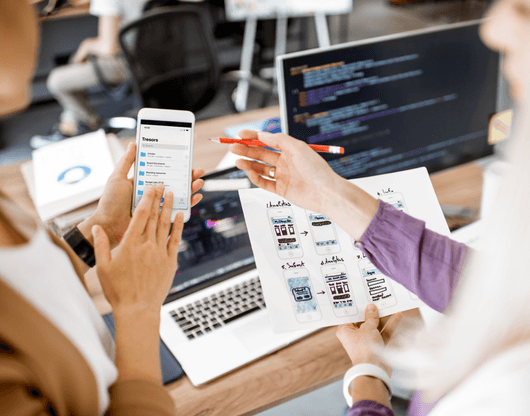 Tresorit has helped to make collaboration with external agencies smooth and secure as we continue to digitize our creative asset planning & development processes.
Attila Ács, Senior Digital Sales Expert and Product Manager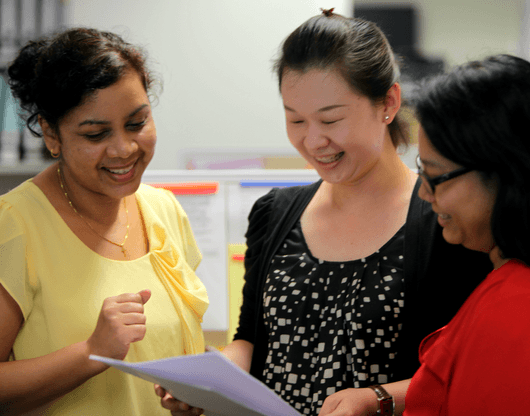 Security, confidentiality and encryption are therefore critical to the service we provide and we are pleased to be working with Tresorit to ensure this security. Tresorit's user-friendly interface and simplicity enables us to share data safely, flexibly and efficiently (…)
Govinder Mudhar, Group Infrastructure & Operations Manager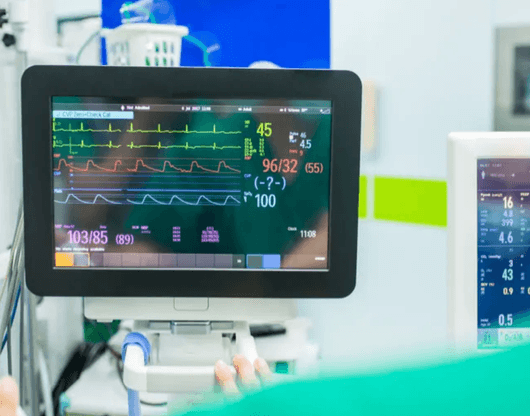 Compared to other services like Dropbox, Tresorit's solution is much safer, compared to manual encryption, it's less hassle, and compared to other online services, it offers a much better overall package.
Dr. Tobias Zimmermann, Research fellow, The Cardiovascular Research Institute Basel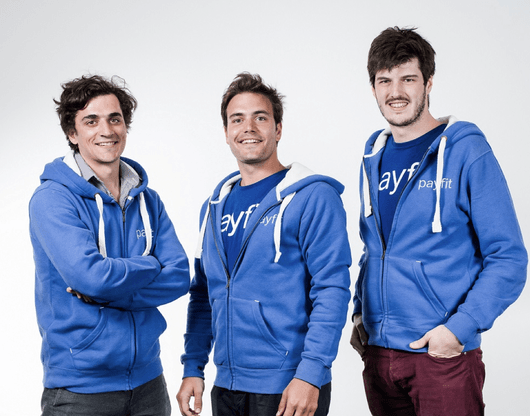 In the end, it all came down to security. We wanted to make sure our data is safe at every step of the chain. Tresorit's end-to-end encryption guarantees just that.
Guillaume Gohin, Head of Information Security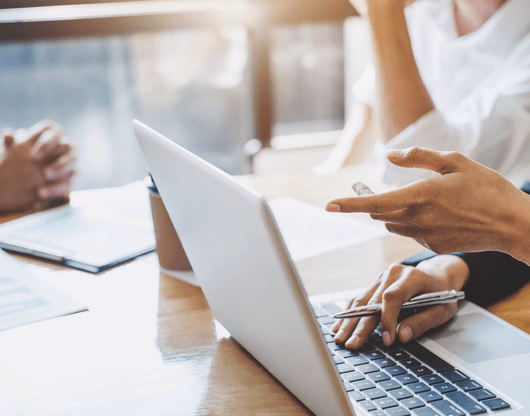 Initially, our R&D and Procurement departments wanted to play it safe when it comes to collaborating with external partners, suppliers and internal colleagues. Since then, the exchange of confidential documents has taken solely place via Tresorit.
Felix Nolte, Solution Manager Workspace at Viessmann IT Service GmbH
Frequently asked questions
Tresorit's secure cloud solution with integrated end-to-end encryption protects all your confidential data, collaboration, and processes within and beyond your office locations.

It has been designed to unify your content, employees, and clients via a secure and easy-to-use platform with robust document storing and sharing capabilities, secure mobile access, and powerful admin controls.

The strength of our end-to-end encryption and zero-knowledge protection ensures that whatever you do in Tresorit's secure file storage can only be seen and read by you and parties authorized by you. Whether your employees work from home or on the go, collaborate with teams in shared folders, or launch a project with external partners – you will stay in control of who can access your company data and how it's handled during its entire lifecycle.

Learn more about Tresorits zero-knowledge end-to-end encryption

Compared to widely-adopted online file storage solutions, which often sacrifice security for convenience, Tresorit's secure cloud storage architecture is secured from the ground up, while providing ease of use for users and admins alike.

Our mission is to balance the tradeoff between security and convenience by putting the user at the core of our product development. Our features are designed to easily adapt to your work routines, helping you stay secure when working in Tresorit. Synced files & folders, secure access from multiple devices, integrations with Outlook and Gmail, simple sign-in with SSO help make collaboration seamless and let you focus on work.

Thanks to our secure architecture, Tresorit facilitates the transition to a remote workforce, and helps you efficiently organize your teamwork via a unified collaboration platform.

Overcome the challenge of managing a global workforce remotely and securing end-point vulnerabilities. End-to-end encryption safeguards all your digital assets, users, and devices while creating a secure work environment for easy and seamless remote collaboration. Organize projects, define access rights to encrypted team folders, and nurture teamwork with features for easy document sharing and collaboration.

Learn more about our file and folder collaboration options

Tresorit offers you and your admins the tools to control your sensitive data assets, manage a growing number of onsite/offsite users, and analyze their behavior. With the tools, reports, and insights delivered via our Admin Center, you can manage risks, empower secure file sharing and simplify user management.

Using the Tresorit Admin Center, you can create template-based roles that enable granular control of user access and sharing rights. To further improve security, you can choose to enforce certain settings on a company level to ensure that all data is stored and shared with the required level of security. Integration with Active Directory and SSO minimizes the effort and time you spend managing users in Tresorit.

Naturally, beyond providing maximum security, Tresorit aims to support you in ensuring business continuity. The Admin Centre allows admins to support users in changing their passwords and getting back into the flow if they lose access to their Tresorit account.

Learn more about the toolset offered by our Admin Center