Happy birthday, Tresorit! Celebrating 5 years of end-to-end encrypted file sharing

When the story of Tresorit started five years ago, we wanted to create a space in the cloud to enable people to share their files easily without compromising security. In the very beginning, our software was used to share our university lecture notes and research materials; today we help amazing teams from all over the world to protect their documents and files while collaborating.

Studying together with Tresorit's co-founders, I was excited to join the forming team at the summer of 2012 as one of Tresorit's first software engineers. I've been taking part in writing and improving Tresorit's code from its very first beta to the latest, most developed 3.0 version. We've come a long way since 2011 and now is the perfect moment to remember the highlights of the past years.
2011 & 2012: Our founders met and got busy working
Many mega data breaches marked the beginning of the 2010s: hacks to Sony, Valve, 7-Eleven, and LinkedIn and many more, resulted in leaking credentials of millions of users.

2011 was the year when two of Tresorit's founders, Istvan Lam and Szilveszter Szebeni, met at the Budapest University of Technology and Economics. They realized they were a good match: Istvan was quick and intuitive, while Szilveszter had sharp analytical skills. They both shared a passion for cryptography which inspired their idea of creating a user-friendly file storage solution supercharged with end-to-end encryption to ensure top-notch security and privacy. Together with friend Gyorgy Szilagyi who they knew via a scholarship and who was studying economics, they started working on Tresorit, or as they called it at that time: Tresorium (did you know that?). After the first developers including myself came on board, we finished the beta version and secured the first round of investment – exactly on the day of our founders' BSc graduation.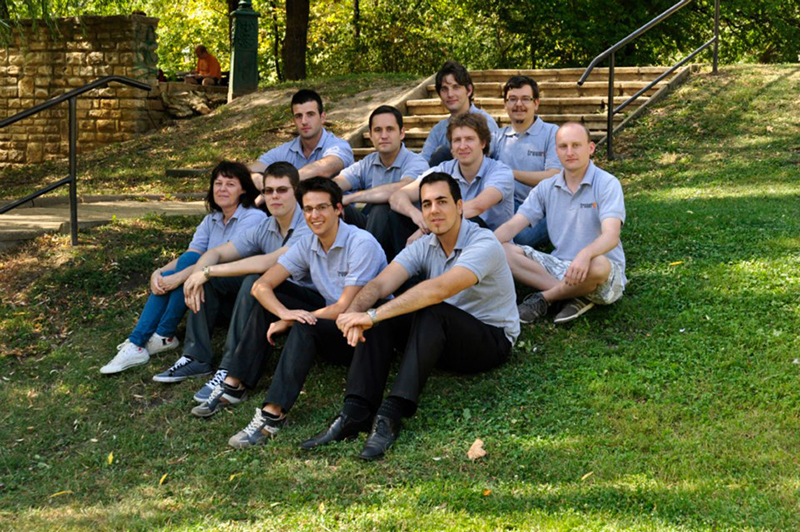 The team in 2012
2013: We officially launched our first app
Tresorit's founders knew that the cloud is the next big thing but they also believed it couldn't be trusted. Without end-to-end encryption, government authorities and ill-intentioned hackers can access the content of data stored in the cloud. In 2013, Edward Snowden's revelations brought the importance of privacy protecting technologies to the forefront, after he leaked classified documents about the widespread surveillance activities run by the US government.

After working for two years on our solution that offered the much-needed security, privacy and reliability, we officially launched our app. We registered our company in Switzerland to protect our users' data under strict privacy laws. The code was written in a crowded downtown flat buzzing with engineers surviving on pizza, Turo Rudi (a special cottage cheese dessert that non-locals usually love or hate) and energy drinks (this have never really changed). On the day of Tresorit's official public beta release we got so many avid new users that we had to to increase our servers' capacity urgently. We pulled a series of long all-nighters that week, working 16 hours a day. It almost set our servers on fire like in the TV show Silicon Valley.

At the end of this busy year, we were eager to finally move into our brand new and spacious Tresorit office which allowed us to let our ideas fly freely.
2014: Tresorit goes to business
In 2014, researchers discovered the Heartbleed bug, a serious vulnerability in the popular OpenSSL cryptographic software library. Lot of our users were asking about Tresorit's security, but as we didn't use OpenSSL on our servers, we were not affected by the vulnerability.

While keeping our service open to individuals and freelancers who were looking for secure ways to store files, this year we shifted our focus to serving businesses. Since then, we've been working on providing the specific features that businesses need to collaborate securely: compliance with industry standards, file-level permission controls and the possibility to easily manage groups, users and security policies. This year we introduced our business plans complete with our new Digital Rights Management feature. I remember that it was not an easy task to bring end-to-end encryption and sharing with file-level permissions together, however, we were able to come up with a solution. Meanwhile, to enable expansion to businesses and bring more talents on board, we successfully raised more capital.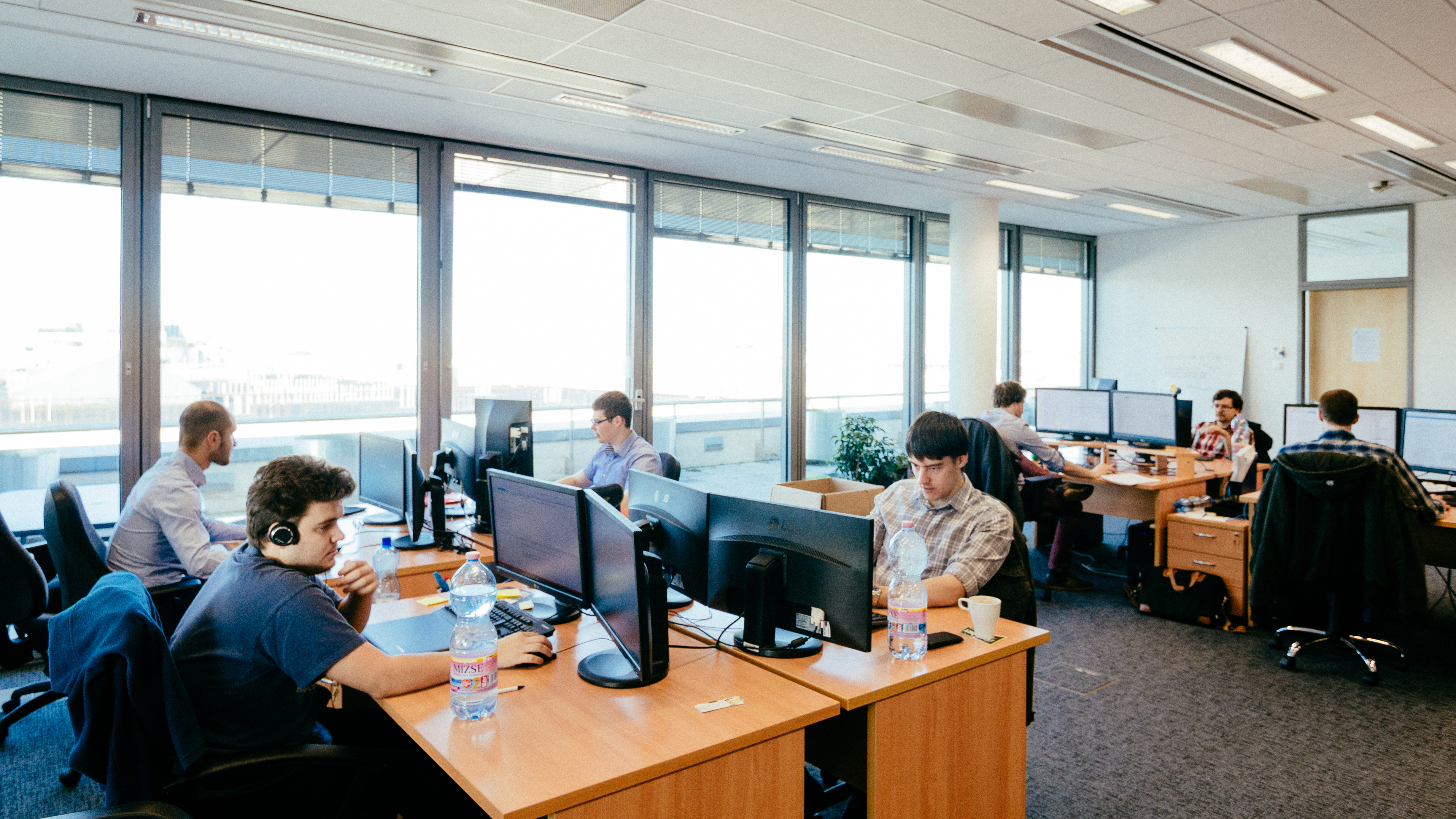 Where we live now
2015: We made Tresorit more clever
The privacy hero of the year was Max Schrems, an Austrian lawyer, and privacy activist, who brought a case against Facebook to the Court of Justice of the European Union. Schrems challenged the Safe Harbor agreement that made transferring European Union citizens' data to the US possible and eventually, Safe Harbor was invalidated.

For Tresorit's developers, 2015 was the year of improving our service which meant lots of code refactoring, of course. Thanks to these improvements, Tresorit got quicker, smarter and packed with even more business and enterprise features to serve the growing number of business customers. We also boosted our infrastructure and hired even more engineering talents – almost doubling our headcount this year!


We're growing: more than 50 people from 8 different countries
2016: We launched Tresorit 3.0
End-to-end encryption is on its way to become mainstream this year and the world needs it. New, extended surveillance laws in the US and the UK will require more awareness towards privacy, while the increasing and more sophisticated cybersecurity threats demand businesses to be prepared with secure cloud solutions.

After user experience research and testing, we were happy to launch Tresorit 3.0 to bring all the useful features to an application that feels even better to use, especially for customers who need reliable tools for securely managing company data. We have redesigned the app to delight our more than 10,000 business and 100,000 individual users and added 4 more languages to offer a secure and convenient tool for businesses all around the world. In 2016, Forbes also acknowledged our founder Istvan as one of the 30 most influential tech leaders in Europe under 30.

Besides making Tresorit even smarter, we want to enable other developers to build secure applications easily: this year we launched our new SDK called 0_kit (have you already seen it?). By implementing our toolkit, developers can start using two key features what makes Tresorit secure: zero-knowledge user authentication and end-to-end encryption of uploaded data.
What's next?
A lot of things have changed since we started Tresorit, but our mission is still the same: we want to help people protect their data and stay secure. We believe that everyone has the right to security and privacy and end-to-end encrypted tools empower people to control their data. To make it work, it must be easy-to-use, friendly and integrated to daily workflows. With new features in the pipeline, we continue to work hard on making Tresorit your best companion during work and help you stay productive and secure at the same time.

Thank you all for being with us these years and trusting us with your sensitive data. Feel free to get in touch with us with comments, requests and feedback – and remember, stay safe in the cloud!


| | |
| --- | --- |
| | Peter is a computer scientist who graduated at the Budapest University of Technology and Economics together with Tresorit's founders. He is responsible for leading the Core Team, making sure our encryption works flawless all the time. Peter, or as we all call him, Buc, has a passion to share his deep knowledge about cryptography and software development. You can read his programming blog here. |