Risky business: advising businesses on sensitive matters
"In our business, breaches and leaks of business secrets are a major threat," Zoltán Pápai, CEO of Infrapont Economic Consulting says. His firm advises companies, big and medium, on critical business decisions about strategic, competition and regulatory issues, often in tandem with other law firms. And the threat is indeed real. "The estimated low-end cost of trade secret theft to U.S. firms is $180 billion, or 1% of U.S. GDP. The high-end estimate is $540 billion, amounting to 3% of GDP," reads the White HWhite House's 2018 Annual Report to Congress. To put this number into perspective, R&D spending is somewhere around 2.8%.
Zoltán has over 30 years of experience in market analysis and applied economic research, and provides consultancy on competition-related and regulatory issues. His company was founded in 1998 with the aim of bringing together Hungary's top minds in regulatory and competition economics. Today he and four fellow economists are often involved in high-profile competition and regulatory inquiries and legal cases, helping premier telecommunication, energy and various other industry players. Storing and handling confidential data, as well as the risk that it creates, comes with the territory.
A sprawling problem: protecting client data across teams and borders
"We pride ourselves on maintaining the highest standards of professionalism. Nothing less will do," Zoltán explains. "We want our clients to know that their data is as safe with us as it is with them. Safer, even," he adds. That's no small challenge. Infrapont's clients include big-hitting names and state authorities and they rely on many external collaborators. In the case of more complex projects, law firms and other consultants are heavily involved in the company's work. More and more assignments require cross-border collaboration, too. "We often advise international companies in connection with issues related to their Hungarian operations," Zoltán explains.
This is why several years ago they found themselves looking for a safe file sharing and syncing solution. "Part of our projects involve at least two clients. Now what usually happens is that we receive information from both companies, which they should share with us, but can't share with each other. In the case of a merger, for example, the buyer obviously wants to get its hands on as much information as possible about the company it is looking to buy. But prior to the competition authorities' approval, it's our task to prepare an analysis first. Then the lawyers make sure that both parties are only privy to information they're legally allowed to obtain," the consultant explains.
We rolled out Tresorit back in 2014 and it was the best IT-related business decision we've ever made.
Safety first: switching to hyper-security
To ensure the safety, smoothness and stability of collaboration this requires, Zoltán and his team started testing the waters with several cloud service providers. They gathered and agreed on a set of selection criteria and realised that security is by far their most important concern, trumping other aspects such as ease of use or collaboration. "Confidentiality is inherent in the process. This is why we couldn't just go with any solution available in the market. We realised that keeping our files safe when storing and sharing them was much more crucial than being able to work on them simultaneously. We needed something bulletproof," Zoltán recalls.
Today they store and share all important documents using Tresorit's zero-knowledge, end-to-end encrypted file storage and sync solution, as set forth in Infrapont's internal policy. Whenever Zoltán or his colleagues work remotely or switch computers, all their documents are – and stay – readily available in one place. Sending huge files or creating a designated collaboration space for specific projects has also become easier. The chief executive says: "We rolled out Tresorit back in 2014 and it was the best IT-related business decision we've ever made. It helped us eliminate sharing files via email completely. Plus, whenever we had to contact customer service over the last five years, they were always prompt and helpful. Using Tresorit is as much about comfort as it is about safety."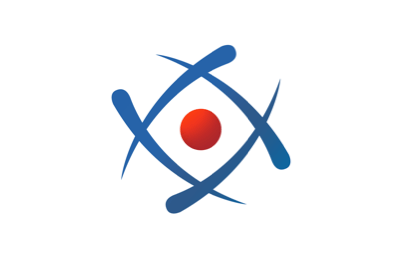 Company
Infrapont is a consulting firm that specialises in competition and industry regulation issues with a focus on network industries. In addition to advisory services, Infrapont also offers applied research, business modelling and strategy planning solutions.
Industry
Consulting
Region
Europe
Size
2-10
THE CHALLENGE
Storing and sharing heaps of business-critical information

Needed advanced security features that common applications lack

Colleagues work across locations and devices

Needed a shared space for collaboration in and outside the organisation
TRESORIT'S SOLUTION
Zero-knowledge, end-to-end encryption for maximum security

Eliminated unsecure email attachments

Collaboration made safe and easy and user activity can be monitored

Key documents are always up-to-date and easily accessible in one place